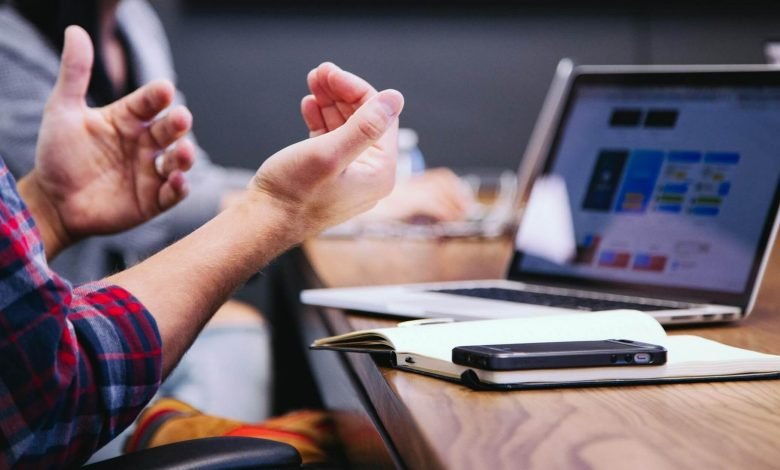 Effective team communication is crucial for the success of any business, and it doesn't happen by accident. Especially during these days of pandemic and remote working, you may often find your workday barraged by Zoom meetings and Slack notifications. A lot of surveys revealed that employees are finding remote working more draining than working in-person. If you find yourself in the same situation, then you are not alone.   
It's now time for companies to come out with best practices to improve team communication. Poor team communication leads to low employee morale, high employee turnover, and missed project deadlines. Companies must create a favourable environment where employees must be able to freely exchange ideas and provide honest feedback to improve the company. We hope these 10 best practices will help you to get started in the right direction.  
Have a communication policy 

 
If you assume that your employees will know which communication tool to use for work, you might be making a big mistake. Rather than assuming what your employees would do, it's better for the organizations to come up with a communication policy instead. For example, companies can say, employees should use Clariti for group chat, Zoom for video calls, OneDrive for all online file management etc. Choosing the right technology based on the communication goal can help keep your communications streamlined, no matter the distance.  
Don't rely too much on emails 

 
On average, employees receive about 120 emails per day. This overload results in important messages getting lost accidentally deleted or just forgotten. Switch over to tools like Clariti that embraces emails. It also effectively reduces needless emails through powerful features like instant share and chat from email. Using instant share, you can instantly share email, images, social feed and other work artefacts without forwarding them. This removes unnecessary duplication and email chains. Chat from email feature lets you collaborate with multiple stakeholders without needing to forward emails or copy/paste their contents in chats.    
Use a unified communication system 

 
For easy team communication, you need a unified communication system that can combine all your communication including emails, chats, calls, documents in cloud storage, and to-dos in one app and arrange them based on topic or context. So, whenever you want to refer to any conversation or file, you should be able to retrieve it in a few seconds. 
Hold only important meetings 

 
Face-to-face meetings have given way for online meetings, which increased by 500% in the first two months of the pandemic. In all likelihood, audio and video calls are here to stay, even if we wind up using them less frequently than we do now. So, if you haven't yet made peace with the reality of video calls in your work life, it's time. To avoid Zoom fatigue and burnouts, conduct meetings only when it is really necessary.  
Choose asynchronous communication 

 
One big mistake that all teams make is relying too much on real-time communication. To free up everybody's time, default to asynchronous communication. It should be made as to the primary mode of communication for all teams. This will ensure that you give time to your teammates to digest and respond thoughtfully rather than seeking quick replies that can be demanding at times.  Even chats can be made to work asynchronously by making them part of discussions that team members can respond to as they have time and are able to give a thoughtful reply. 
Use the same channel for communication  

 
If at all you have to use real-time communication like chat or video call, then use the same channel to get back to them. This way, you can map the message to the channel. But, if you change the channel, it will create communication silos and you will end up searching for information. This problem can be overcome by using a team communication tool like Clariti which combines all your communication from emails, chats, calls, documents on cloud storage, and to-dos in one app and links all related information in a TopicFolder. For every context, a new thread is created and all the relevant information is linked and stored automatically. TopicFolder not only makes communication faster but also eliminates the need to search for any information and the stress that comes with it.    
Don't respond to every communication 

 
If you make it a practice to respond to every communication, then it will be quite challenging. 'Silence' can be golden sometimes. Everybody needs quiet, uninterrupted time to do some serious stuff. So, mute all notifications and get into some serious work without worrying about the constant pings and notifications.  
Create a knowledgebase accessible to all team members

 
It is a good practice to create a knowledge base for all organizational policies and procedures. If there is a common repository for all your frequently needed or referred documents, you need not send the same documents to various people or chat about the same topic with your colleagues. This will free up your time for other important tasks.  
Have access to cloud tools 

 
If two people work on the same document, they may mess up both the document and the communication. To avoid this situation, teams should make use of cloud tools that would let them work on the same document, without getting confused about the versions or file locations.  
Have overlapping work hours

 
Since flexible work hours are becoming common these days, try to have 'core work hours' where all team members are available at the same time to have quick discussions on the projects that they are working on. This will help speed up the communication process that may be otherwise delayed due to waiting for others feedback, reply etc. 
When you harness the power of team communication through clear and consistent messaging, you can create a more engaged and collaborative workforce that is committed and driven to make your business a success.