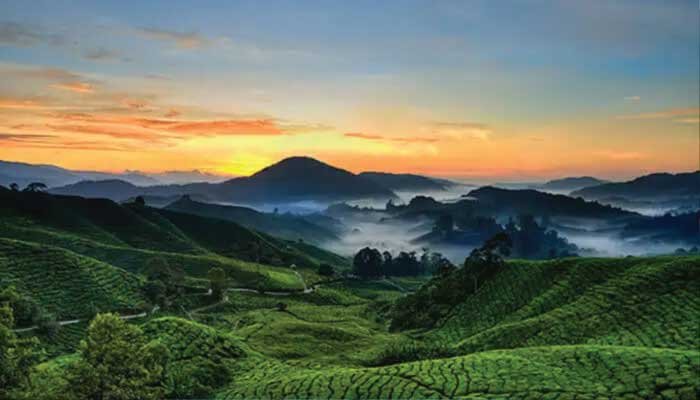 The landscape of Munnar is a perfect medley of sloping, rich green tea estates, rushing streams by the hillsides, and winding, undulating trails. The largest tea-growing region in peninsular India also offers some utterly pleasant activities to let you take in its breathtaking splendor. Depending on when and how long they are visiting, certain activities are required of everyone. Discover the most amazing things to do in Munnar at its best by reading on and plan you your dream holiday by booking Munnar tour packages. For a serene and revitalizing vacation in the hills. It is the ideal location. Munnar has a lot of tourist attractions nearby. And they're all ideal for relaxing throughout your holiday with a hot cup of tea and your favorite book. 
In Munnar, there is no shortage of intriguing things to do. Plan your itinerary by choosing the activities you want to do from the list below to make your trip to Munnar more enjoyable. Kerala is a wonderful place to visit. To learn more about the tempting things to do in Munnar, keep scrolling down and read on.
If you're looking for the ideal Munnar vacation packages from Lock Your Trip. You've come to the correct place! For you, we at Seasonz India Holidays have put together a few great travel packages to Munnar. We also provide the option to customise Munnar trip packages based on your choices, spending limit, and schedule.
1. Explore Munnar Tea Plantation and Tea Factory 
In the lush countryside of Munnar, tea is every where. As pickers in colorful layers and patterns zip up and down the hairpin turns of the Kochi road, they can be seen collectively snipping, cutting, and snapping away at the leaves of small tea plants. From a distance, it looks like a line of leaf-cutter ants methodically devouring their prey. Bulging sacks are left by the side of the road in anticipation of collection.
The valleys of the area were ideal for growing a variety of spices due to the unique climate and altitude of Munnar, but tea eventually replaced these other crops as the main cash crop for colonists. These plantations now blanket the hills and provide a living for whole people. Many substantial private tea estates, like TATA, are their owners.
2. Make Some Noise at Echo Point
The panoramic beauty of Echo Point, which is around 15 kilometers away from Munnar and situated at an elevation of 600 feet, is highly alluring. Everyone will find this attractive site to be visually appealing because it is bordered by lovely green mountains and a nice lake. This location is well recognized for its fascinating representation of the phenomena of echoing, as suggested by its name. It is en犀利士
tertaining to hear your voice echo throughout the attraction as you shout. This is also among the most entertaining activities in Munnar.
3. Enjoy Shikara Ride
Kundala Dam & Lake, located 23 kilometers outside of Munnar, is surrounded by a verdant jungle. The pedal boats and Kashmiri – Shikara boat tours at this arch dam are well-known. Additionally, there are lovely cherry blossom flowers that bloom twice a year here as well as Neela Kurunji, which only bloom once every twelve years. All things considered, this is one of the best things to do in Munnar and the ideal location to recuperate in the surreal beauty of nature.
4. Eravikulam National Park
Explore the Munnar national park, sanctuaries, biosphere reserves, and dense, dark forests. Who knows, you might be fortunate enough to see some rare and practically extinct creatures and birds. Eravikulam National Park, Chinnar Wildlife Sanctuary, and Salim Ali Bird Sanctuary are Munnar's most popular and often visited wildlife regions.
The Munnar Kannan Devan hills are home to Eravikulam National Park. The Nilgiri Tahr, an endangered species, is the park's claim to fame. Three sections of the forest – the core region, the buffer area, and the tourism area – cover an area of 97 sq km.
5. Picnic at Lakkam Waterfalls
There are various highland streams in Munnar that tumble to the ground and form plunge pools. Famous waterfalls in Munnar include Attukal, Lakkam, Chinnakanal, and Thoovanam. Their plunge pools make for wonderful picnic locations for both tourists and residents.
Lakkam waterfalls, which are flanked by Vaga trees and roaring cascades and situated on the Munnar – Marayoor highway, make for an excellent picnic location in Munnar. Plan a short hike around the nearby hillocks in addition to your picnic at the Attukal waterfalls, which are located on the outskirts of Munnar town on the route to Pallivasal. As Thoovanam falls close to Chinnar, River Pambar recedes.
6. Enjoy Adventure Activities at Fun Forest Adventure Park
The captivating hills terrain of Munnar is what draws adventure seekers there. Both rock climbing and rappelling are incredibly thrilling hobbies, and everyone may receive expert instruction. At addition to other adventure sports, the National Adventure Foundation organizes rock climbing and rappelling events in Munnar. Book your Munnar tour packages and include this on your list of one of the best things to do in Munnar, Kerala.
7. Visit Blossoming Rose Garden
The 2 acre-long Rose Garden is a wonderful expanse that is teeming with a wide range of plants, including spices, crops like cardamom and vanilla, and a variety of different fruit trees. Your visit to the gardens will be pleasant thanks to the captivating and magnificent fragrances that these agricultural plantings emit. 
8. Admire Beauty Top Station
The Top Station, considered by many to be one of Munnar's most picturesque locations.  About 32 kilometres separate it from the city centre. This, Munnar's highest point, offers a panoramic view of the majestic Western Ghats. This is unquestionably among the top things to do in Munnar, so pay a visit. Top Station is a superb illustration of the beauty of nature with its low falling clouds and rich vegetation. This location is amazing to view due to its verdant slopes and gushing waterfalls.
9. Water Sports Activities At Mattupetty Dam
Located close to Anamudi Mountain and surrounded by tea plantations, spice gardens, and rolling hills, Mattupetty Dam and the lake are two of Munnar's most picturesque locations. The area around the dam makes for a nice hiking trail and a great place for picnics. You can rent motorboats and speedboats at the Mattupetty Lake boating facilities run by the District Tourism Promotion Council.
To Learn More About This Website, Click Here:-
10. Relish Spa Therapy
Ayurvedic remedies, such as revitalizing spa and wellness massages, are highly renowned in Kerala. Not an exception is Munnar. Both an energizing body massage and ayurvedic wellness treatments at various resorts and spa facilities are effective strategies to unwind your body and mind. Choose between a traditional deep tissue massage, a Balinese massage, or a genuine Shirodhara.
Get ready for the mind-blowing experiences while exploring popular tourist attractions in Munnar. This incredible list of things to do in Munnar should be plenty to inspire you to start exploring. In addition, Munnar is the most popular option among South India's lovely honeymoon places. However, you can also organize a trip to Munnar with friends or family and have a good time. What are you still holding out for? Let Lock Your Trip to plan your trip to Munnar and have the most wonderful time there.