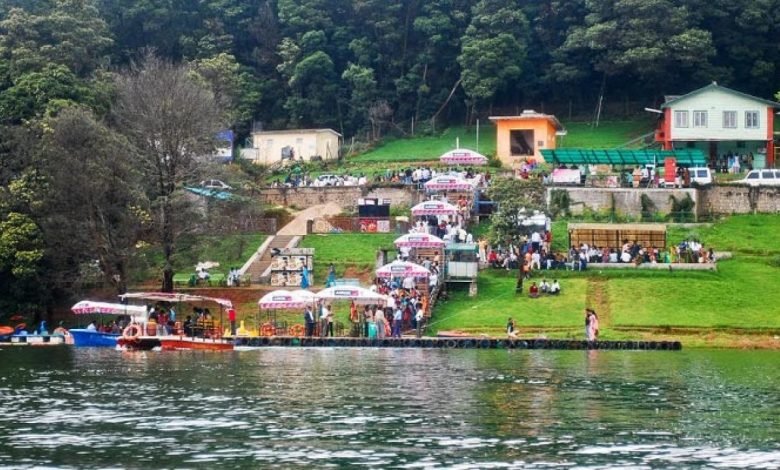 Coimbatore is an ideal base that connects to a variety of exotic destinations in Tamil Nadu by road. You can easily rent a car in Coimbatore with a local driver, and travel around a variety of the most popular and breathtaking destinations in South India. Adorned with lush green forests and panoramic views it is truly a blissful journey wherever you are headed. While living in this heavenly town is a privilege in itself, exploring the nearby places is even more relaxing.
Surrounded by western ghats on the banks of river Noyyal, Coimbatore is a melting pot for travelers in South India. From soothing sunsets to exuberant tea and coffee plantations it is all worth the trip!!
Curated below are the 5 best weekend getaways from Coimbatore.
1. Coonoor
Tucked away in the lap of Nilgiri Hills, Coonoor is an amazingly beautiful hill station near Coimbatore. This spellbinding hill station is like a breath of fresh air from all your worries and the mesmerising views will relax your soul to the core. Coonoor is also known for its lush green tea estates. You get to see the workers skillfully picking the tea leaves at the tea plantations. Not only this, Coonoor is also famous for its hand-made chocolates. If you are one crazy soul craving chocolates, then you surely need to try one. Spreading its arms to nurture your inner soul, Coonoor place will definitely not disappoint you.
Distance from Coimbatore: 68.4 km
Estimated time to travel: 2 hours 15 mins
2. Ooty
Ooty, the Queen of Hill stations, is also known as lovers' paradise. This has been a honeymoon destination for many newly married couples over the years. Famous for its picturesque locations like the beautiful Ooty Lake, Rose Garden, Botanical Garden, Doddabetta Peak, and Deer Park, Ooty is an all-time favourite amongst tourists. No wonder it is called the Queen of Nilgiri Hills!
Distance from Coimbatore: 84.5 km
Estimated time to travel: 2 hours 30 mins
3. Palakkad
Palakkad, also known as Palghat, is a mystical destination situated in the state of Kerala. With majestic forts, artistic temples, and beautiful lush green gardens under its belly, this place is a haven if you are a travel buff. The serenity and tranquillity provided by this place are immense. The town still retains its old-world charm and is nature's gift to its visitors.
Distance from Coimbatore: 54 km
Estimated time to travel: 1 hour 30 mins
4. Kotagiri
Surrounded by the natural beauty of western ghats, this wondrous small town is thronged by tourists for its pristine waterfalls. The scenic views of Kotagiri are worth exploring. A paradise for nature lovers, this one is sure to soothe your soul from within.
Distance from Coimbatore: 66 km
Estimated time to travel: 2 hours
5. Wayanad
Famous for its quaint natural beauty, Wayanad has recently become a popular choice among other tourist destinations. This place is loved for its dams, waterfalls, wildlife sanctuary, tea estates, and of course a whole lot of relaxing vibes. This hill station will charge you up from your daily mundane life.
Distance from Coimbatore: 194.3 km
Estimated time to travel: 6 hours
Hope you have made your travel plans already. If not, then start by downloading this top rated cab booking app and dive into the world of nature away from the hustle and bustle of city life. These destinations in South India are sure to lift your spirits and get you going.
Advertisement Banner By Articles Do