Respiratory therapy is a medical profession that cares for patients with breathing problems. They assess, diagnose, treat and manage patients with respiratory conditions, such as asthma and cystic fibrosis. Respiratory therapists also work with patients who have sleep apnea, lung cancer, and other respiratory diseases. They may also work in the critical care unit of a hospital, helping patients who are on a ventilator to breathe. Respiratory therapy is a growing specialty that can provide rewarding work and job security in the medical field and it's not as difficult to become a respiratory therapist as you might think. If you want to learn more, read on to find out what you can expect from a career in respiratory therapy.
What can you expect from a career in respiratory therapy?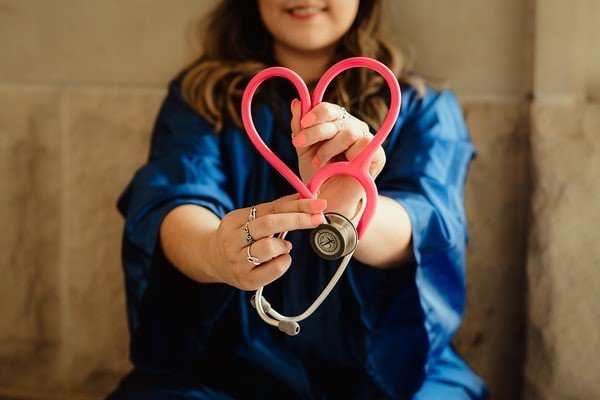 There are many ways to become a respiratory therapist, but the most common way to become a respiratory therapist is by completing a bachelor's degree in respiratory therapy, which typically takes four years. Now, you can even find online respiratory therapy programs, which will allow you to work towards your bachelor's degree in respiratory care online. Online degree programs make continuing your education more accessible, as you can work at your own pace and hold down a job while you complete your degree. If you want to work in more advanced positions, there are additional certifications and graduate-level degrees that you can pursue once you complete your undergraduate program.
Respiratory therapists are in demand and are one of the many jobs in the medical field that make above-average salaries. The job growth for respiratory therapists is projected to be significant over the next decade, making this a great career choice for those interested in helping people stay healthy. Currently, the median salary for respiratory therapists is $61,830 per year, according to the Bureau of Labor Statistics. If you're looking at your choice of a career from a practical perspective, there are many advantages to working in respiratory therapy.
Perhaps the most important reason to consider working in respiratory therapy is the impact respiratory therapists have on patients' lives. Respiratory therapists play a critical role in the care of patients with respiratory illnesses and diseases. They work with patients of all ages, from infants to the elderly, providing life-saving treatment and care.
What else should you know about working in medicine?
Healthcare workers need to prioritize getting enough sleep in order to be able to provide the best care possible for their patients. Sleep deprivation can lead to serious health problems for both the healthcare worker and the patient. Healthcare workers who get enough sleep are more alert and less likely to make mistakes. They are also less likely to suffer from fatigue and burnout. If you're struggling to fall asleep or stay asleep, you should try to stick to a consistent sleep schedule. You can also talk to your doctor about finding a solution, as you may have a condition that could be affecting your ability to get the rest you need.
As a respiratory therapist, you will be responsible for the health and well-being of your patients. While this can be a daunting task, it is also a deeply fulfilling one. Medicine can be stressful, but it is also a highly rewarding field to work in. You will be able to make a real difference in the lives of your patients, and you will be able to help them overcome their health challenges. There are many ways to manage stress, such as relaxation techniques, exercise, and mindfulness meditation. You need to find what works best for you and make time for stress management in your daily routine.
There are a lot of reasons to consider respiratory therapy as a career. Respiratory therapists can find jobs in a wide variety of settings, including hospitals, clinics, nursing homes, and schools. They can also work as independent contractors. Currently, respiratory therapists are in high demand, and the job outlook is good. The Bureau of Labor Statistics projects this to continue to be the case for at least the next decade, so this is an ideal choice if you value job security. As long as you work hard at obtaining the necessary credentials, you'll be well on your way to becoming a successful respiratory therapist.