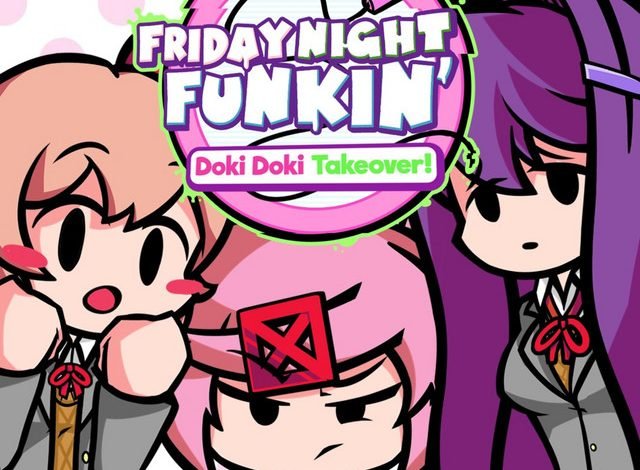 Gaming
Friday Night Funkin: Music and Rhythm Game
Friday Night Funkin is a music and rhythm game in which you will have to participate in battles against your girlfriend's father who is a seasoned musician. Let's learn more about this game.
About Friday Night Funkin game
Friday Night Funkin' is a music and rhythm game in which you will have to participate in battles against your girlfriend's father who is a seasoned musician. To win the heart of your sweetheart and get his father's agreement you will have to beat him in rhythm competitions and prove that you are a better singer than him. Press the arrows at the right time to produce the right sound and keep the rhythm throughout the songs and miss as few notes as possible. Friday Night Funkin' features a story mode in which you will have to win rap battles against many different opponents over the course of 7 weeks. Sing against Daddy Dearest, Skid and Pump, Pico and many more and try to beat them all without losing the beat! The story mode offers three levels of difficulty, the hard mode is extremely difficult and will require perfect coordination. To practice, you can play freeplay mode which will allow you to work on each song individually.
How to play
You can play friday night funkin unblocked and its most popular mods for free online. On computer at home, on chrome book or at school, you can practice your rhythms and skills anywhere!
FNF was originally released on October 5, 2020 and was created on the occasion of the Ludlum Dare 47 game jam, the game development competition hosted by Newgrounds. Originally offering a tutorial, 2 weeks and 6 songs, the rhythm game in which we play as boyfriend was a huge success and its content has been expanded with 5 other weeks, 15 songs and many characters. Its open-source access also allowed the creation of many mods developed by the community, which contributed to enrich even more the universe of the musical battle game. If you want to support developer ninjamuffin99 you can download Friday Night Funkin' from itch.io. A full version of the game is also in development and will be released soon on Steam.
Here is how we see a COMPLETE Friday Night Funkin to look.
INCLUDE 20 NEW "WEEKS" (60 songs)
That's right, 20 full levels, a complete narrative. which we had planned for a large portion for quite some time.
DEVELOPING GAMEPLAY MECHANICS
While pressing four buttons is entertaining, our goals go beyond this. Nothing that will interfere with the game's easy accessibility, but concepts that will expand on the meta of the gameplay and give us more freedom to develop original levels and ideas. In essence, we don't just want to create a second-rate arcade game. It will take time to develop and correctly execute ideas that have been abandoned since the first game jam prototype. One of many many of those things is the animation of the boyfriend chucking the microphone into the game's file.
CUTSCENES
sequences that further the setting and tell the story both inside and outside the game. Making a "in-game" cutscene for Week 7 took forever, but it offers much-needed context and explains what's happening. Every single event currently has a whole backstory, but to make it come to life, we'll need to animation it all.
TWO LOCAL PLAYERS
It goes without saying that you should be able to play with or against others
PARTICULAR CHARACTERS
the option to play as a character other than Boyfriend in 2 player and Freeplay, as well as other modes. with fresh positions and individual voices. That's true, a new voice would replace Boyfriend's voice and the music would CHANGE. or in two-player mode, where the voice of the foe is. Since it was once thought to be too much labor to complete, the playable characters who were originally planned have been delayed. But that's just one more reason to become involved in crowd fundraising.
ELECTRONIC LEADERBOARDS
the option to compare your friends' results with the best scores for songs worldwide, listed according to difficulty. Future game mechanics will increase the difficulty and quantity of scoring options, making it even more important to compare scores to understand how other players are doing.
POLISHED INTERFACE, VISUALS, AND THE WHOLE 9 YARDS
We currently possess charm and style. But we believe it's time to start implementing the fundamentals, like, say, a results screen. And not just any screen will do; you need something interesting and new. All menus, including Freeplay, Options, and Pausing, are the same. Almost everything needs to be updated. So, we want to enjoy the process while thinking up fresh concepts to keep it exciting.
REALLY GOOD MOD SUPPORT, TO BE SURE.
The modding community for this game is currently exploding, and we are astounded at the skill of the players. We want to make the game as simple to modify as we can, making it feasible for even the most casual player to dabble.
Things You Need To Know
Played the Game On PC
It's not likely to find the game among the notable PC titles for 2020. Friday Night Funkin' was released in that year. That's primarily because interest in the game has increased as we approach 2021. Many people are now curious as to whether it's accessible on other platforms.
However, as the game is still solely available on PC, this is untrue. On the other hand, obtaining the title shouldn't be too challenging given that the required platforms. Browsers for Microsoft Windows, macOS, and Linux—are straightforward.
Like Dance Dance Revolution
One of the more enduring PS1 games, Dance Dance Revolution, will live in the memories of many. Although Friday Night Funkin' has more to do with music than dancing, the gameplay in both games requires players to focus on the directions.
These are visible on the screen and must be completed rapidly to establish a rhythm with which to finish the notes. Those who have played Dance Dance Revolution will therefore find it simpler to understand the controls, while those who are even vaguely familiar with the game will be able to relate it to Friday Night Funkin'.
There is a story mode and a free play mode.
The entirety of Friday Night Funkin' is optional for players to partake in if they so choose. You can play the game whenever you want, whether you want to follow the story or just play exhibition-style.
There is a story mode and a free play mode that separates them. In the free play mode, there is no requirement for a sequence and players are free to select any songs they like.
The Boy Impresses His Date in the Story
Players shouldn't anticipate any authentic romantic mechanics in the game. This mechanics is rather basic. It should be mentioned that Friday Night Funkin' does feature a plot where the main character. It must overcome challenges in order to date his love interest.
It's a Quick Film.
People who are about to try the game out need to be aware that it will end quickly. This is due to the fact that even the combined story mode's playtime hardly exceeds an hour, and even that is only feasible if you play extremely cautiously. The game is fairly short and has a very limited scope as far as the main plot is concerned.
The goal is to replicate the opponent's note-making style.
Despite the fact that the songs fall far short of the legendary Nintendo soundtracks, the game manages to make them enjoyable. That primarily results from the joy of striking the appropriate notes, which is only attainable by imitating the opponent's pattern.
It resembles a beatbox competition or rap fight in that the main objective is to react to the other person.
There Are Seven Levels
The game's soundtrack, which was created just for it by Kawai Sprite, has proven to be quite well-liked. The majority of people who participate in Friday Night Funkin' end up becoming fans of the songs offered. Additionally, the themes of the songs are always pertinent to that week's plot.