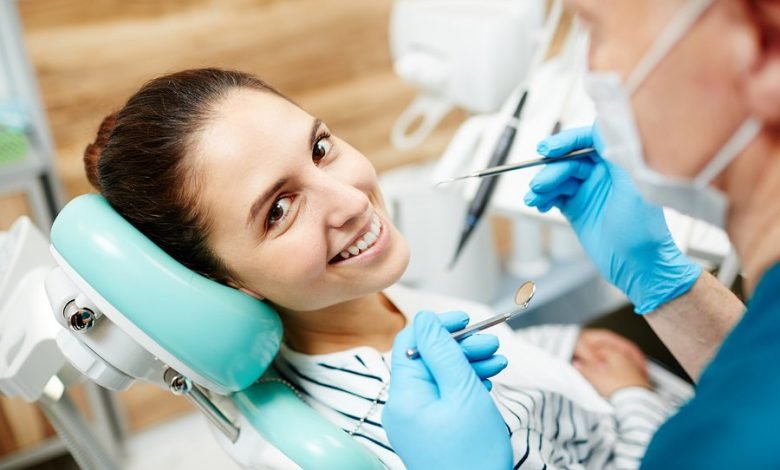 West Ryde, being a homely suburb in Australia, will undeniably make you smile. This area has a friendly plaza that unites everything from recreational encounters such as food shops and malls to necessary establishments like reliable dental clinics. Because West Ryde is well-connected to the urban area and is easily accessible via train and bus networks, many people choose to settle in West Ryde.
Dental care is a crucial part of a person's wellbeing which is however, the most overlooked part of our health check up, unfortunately. Most people believe they should go for a dental visit twice a year to maintain their excellent pearly whites. These twice-a-year visits to the dentist would help you keep your overall oral health in tip-top shape. However, there are several cases when you might need to give your West Ryde dentist a visit between the biannual visits. Below are the signs you must take note of.
You are experiencing tooth pain and swelling.
Everyone has experienced tooth pain several times in their lives. When you were a child, toothaches were normal. However, as an adult, continuous tooth pains are often warning signs of a deeper underlying problem, and the pain typically gets worse if left untreated. At Dental on Cambridge, we believe that prevention is a much better option than cure! The key is maintenance. Most dental problems, such as decay and gum disease usually don't cause discomfort until there is a severe progression. Identifying these early is critical.
Additionally, swelling in your gums, cheeks, or around the area on your mouth that hurts is most likely a sign of an infection in the root of your tooth, which is a clear sign you should see your trusted dentist. So if you are experiencing tooth pain and swelling, the best thing to do is to have your teeth checked by your trusted dentist.
You are experiencing sensitivity to beverages with certain temperatures
Some people might naturally have sensitive teeth and are usually advised to use a special toothpaste intended for extra sensitive teeth and gums. Drinking your warm morning coffee or favourite iced tea should not hurt, especially when you are not someone with sensitive teeth.
It is easier to treat dental problems when they are minor compared to when things have gotten worse. Therefore, as soon as you notice yourself experiencing unusual or extreme sensitivity, it might be best to schedule a visit to your dentist in West Ryde and have your teeth checked.
You are experiencing a headache or soreness from teeth grinding
With a friendly neighbourhood and nice weather, mornings in West Ryde should let you feel calm and peaceful. So if you find yourself in pain waking up in the morning with a headache or soreness, if you notice yourself grinding your teeth more than usual, you should see your dentist.
Unusual headaches paired with unusual teeth grinding might be a sign of having problems with your temporomandibular joints. By seeking professional help from your trusted dentist, you can get stress relief tactics, mouth exercises, or even special devices that you could wear at night to ease the pain you are experiencing from your teeth grinding.
Oral health often goes neglected, but it is an essential part of our overall oral hygiene and health.  So if you want to maintain your perfect smile and good oral health, a timely visit to your West Ryde dentist is highly recommended. While dentists recommend everyone to have their pearly whites checked twice a year, being aware of the dental problems mentioned above should help you determine when it's time to get your teeth checked in between your biannual visits.