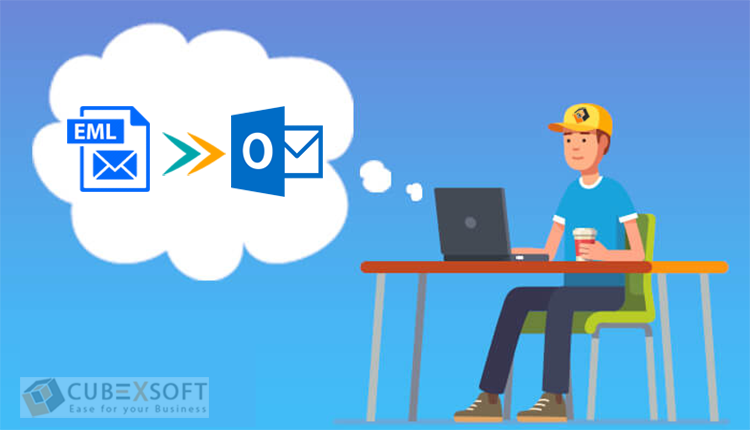 The article guides you on how to add EML to Outlook with attachments files. If you are searching for a reliable method to import EML files in the Outlook interface then this blog might help you in getting the expected results. Read the article until the end to add EML mailbox data in Outlook with guaranteed results.
EML is the file extension used to store mail files in plain formatting. Email clients like Windows Live Mail, Mozilla Thunderbird, Windows Mail, Outlook Express, eM Client, and many others store a single email file in the EML extension. Outlook on the other hand is a part of Microsoft Office Suite. It is not possible to open the EML file directly in PST due to compatibility issues. Outlook stores mailbox files in either MSG or PST file format. To add EML to the Outlook interface, it is mandatory to convert EML to PST file format. The process seems simple but becomes complex when the data size is large.
Have a look at the below-mentioned user query to understand the issue faced by users while adding EML files in Outlook.
Hello, I am working in a customer support organization where my role is to maintain customer data. I used to store the entire database in a Windows Live Mail account. Due to the poor performance of Windows Live Mail, my team head suggested me switch email clients to Outlook. Now I need to add old Windows Live Mail files in Outlook. I don't have any hint on what should I do to permanently save bulk EML files in Outlook. If you have any hints about how do I use EML files in Outlook then please tell me.
Now we know why users find it difficult to save EML files in Outlook. Let's see the benefits of adding EML files in the Outlook account!
Benefits of Adding EML Data in Outlook
Outlook is one of the most preferred email applications by business as well as individual users. The reasons for choosing Outlook over any other email clients are as follow:
Microsoft Outlook provides better security to users. It includes various enhanced security functions that eliminate virus attacks and protects users from any cybercrime.
Maintenance of data is easy in Outlook. You can organize emails, contacts, task, calendars efficiently which result in improved productivity.
Outlook is easy to navigate email application that allows you to perform actions quickly.
EML files stored on PC are always at risk of data loss and file corruption. In case of hardware malfunction, you will lose all your database. Therefore, it is better to store EML files securely in Outlook.
Outlook launches time-to-time updates for better performance and solve old bugs. With each update, it introduces new advanced features.
Direct Solution to Export EML Files in PST
CubexSoft EML Converter is a professional program designed for saving EML files in the Outlook interface. The software offers a direct solution to convert EML files to PST format. It generates a UNICODE PST file, which is accessible to all the Outlook editions such as 2019, 2016, 2013, 2010, 2007, and 2003. It is the best software available for adding EML files to multiple email clients such as Windows Live Mail, Outlook Express, Windows Mail, eM Client, Entourage, Mozilla Thunderbird, and many others. The easy-to-use working environment makes the export procedure smooth and efficient. The tool allows obstacle-free export of unlimited EML files in the Outlook interface. It is capable of saving EML files along with attachments in PST. EML to PST Converter migrates EML files with original mail properties in Microsoft Outlook. The structure of EML folders also remains intact throughout the migration process. Jump to the next section to check the working of EML to PST Converter.
How Do I Use EML Files in Outlook with EML to PST Converter?
To add EML files to the Outlook interface, follow the steps given below:
Download the EML Converter and install it properly on your machine.
After installing, go to Add Files option in the toolbar. Then click on the Select Files or Select Folder option to upload EML files in the software.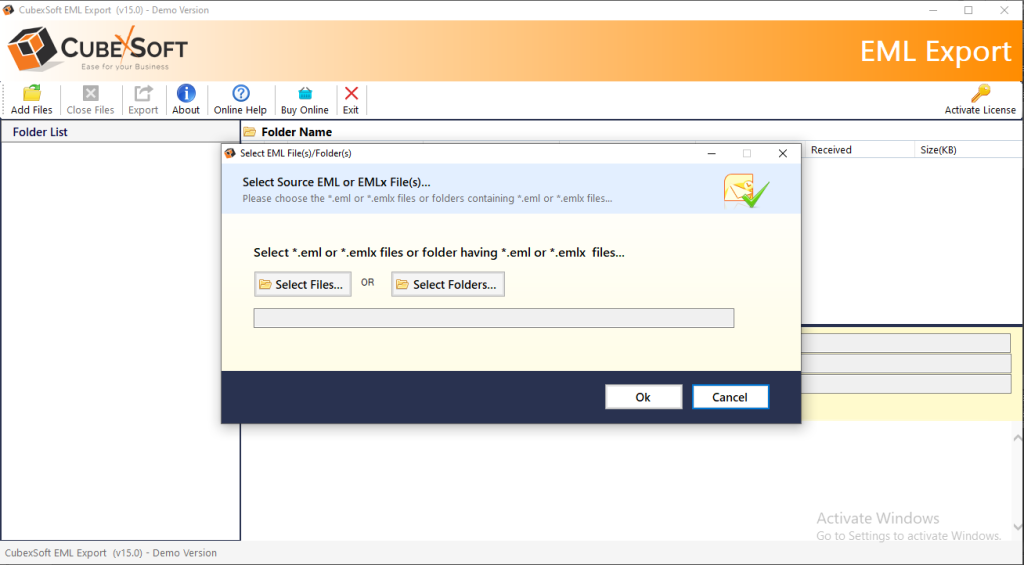 Subsequently, the software starts showing a list of uploaded EML files with checkboxes. Then tick the required EML files/folders and click on the Export button.
Choose output option Outlook from the select saving option.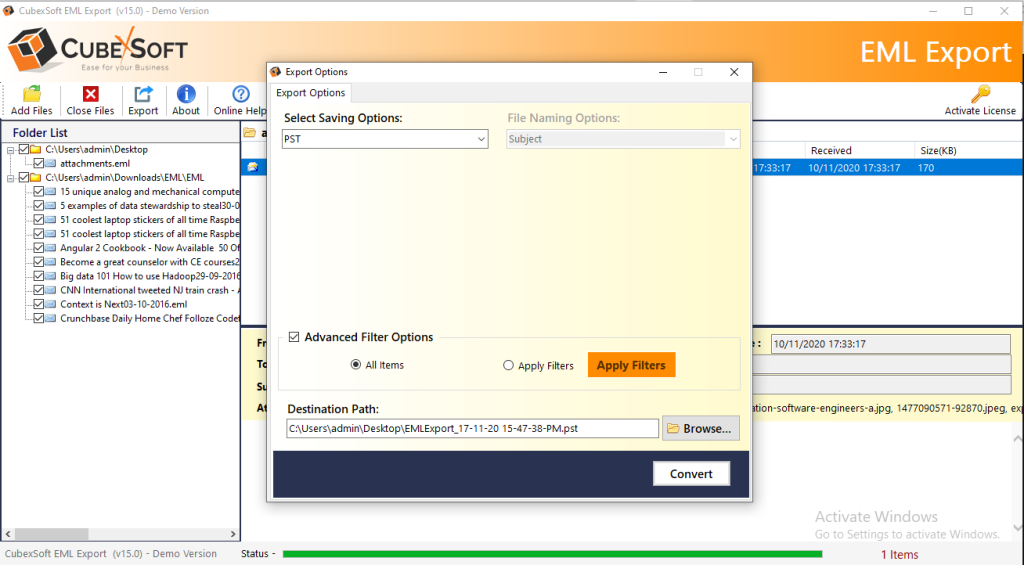 Next, browse the destination location to save the converted PST file and apply filters (optional). Finally, click on the Convert button to start adding process.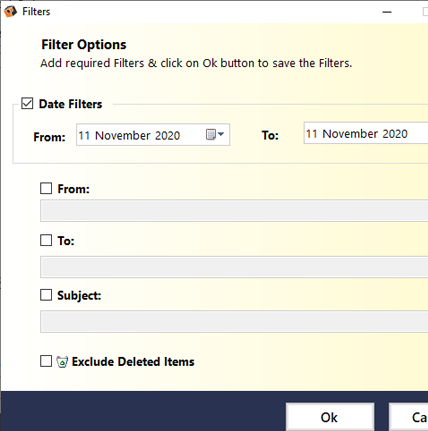 The tool starts the conversion procedure with live status. In the end, the message box opens with the message "Conversion Completed Successfully". Click on the Ok button to finish the process.
Conclusion
In this blog, we have discussed how to add EML to Outlook with the professional tool EML Converter. The tool makes the permanent saving procedure of EML files in PST simple and quick. If you want to grab more details about the program then simply download the demo edition of EML to Outlook Converter. Using the demo version of EML Converter, users can add upto 25 EML files in PST free of cost.
You May Also Like to Read>> https://articlesdo.com/how-to-open-eml-file-in-outlook-365-know-in-simple-steps/