Working in a clutter-free space offers various benefits, one of which is improved productivity. It's often believed that when your workspace is cluttered, it may restrict your ability to focus. And more so, it may also limit your brain's capacity to process information.  
Although you might not notice how clutter can distract you, its restrictive influence on your brain can be powerful. For this reason, it is best to keep your workspace tidy.  
That said, here are some helpful and practical tips for keeping your workspace clutter-free:
Get Rid Of What You Don't Need Or Use
Usually, a messy desk builds up over time without you realizing it. So, to keep your workspace clutter to a minimum, start with sorting out the things you no longer need or use and retain only the essentials. You can store them in a box, and depending on your preferences, you can either recycle or donate some of the items.
Disposing of items that are no longer of use can be tedious, so consider looking for rubbish removal professionals or a provider like this to help you get rid of your things responsibly.
Use Proper Storage System
Without proper storage for things such as pens, files, or calculators, it may cause you to produce more clutter in the long run. While your desk has drawers, storage cabinets or filing cabinets can help you neatly stash all your belongings.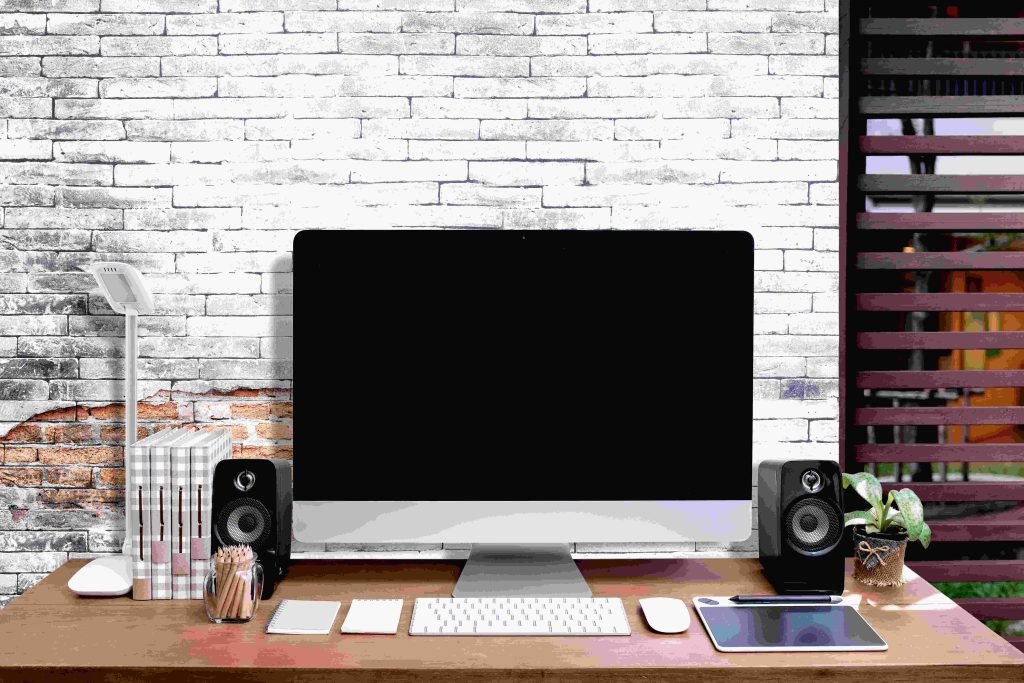 If you have a tight budget, you can opt for a used filing cabinet, which may be cheaper than buying new ones. You can also use a closet with shelves to store your work items. 
Each shelf can be used for particular items like one for small office supplies and another for binders. More so, it's recommended to label each storage properly for better files and clutter organization.
Try Rearranging Your Space
Aside from decluttering and cleaning up, you may also consider rearranging your workstation. You can start by analyzing the layout to create a comfortable workspace at home or your office. More so, when rearranging, it's best to keep the things you use daily closer for quick access, while items you don't often use can be stored on shelves or drawers. In this way, you can keep your area tidy while promoting convenience in your workflow.
Paper is one of the usual work or office clutter. It includes printed receipts, forms, emails, and other documents. To limit your paper consumption and keep the clutter at a minimum, consider going paperless.
In today's modern world, you can use different applications to store your emails and other essential files. You can efficiently organize your documents, save them, and share them anytime or anywhere. 
Cables and wires may also cause clutter to your workspace. Aside from being a safety hazard, such unsightly cables may also accumulate dust and make your space disorganized. 
Several clever solutions can hide the displeasing desk cords and cables. Depending on your preference, you can maximize cable management systems like under-desk racks to keep your cords from hanging.
In addition, you can also use stick-on clips to keep your cable chargers nearby and cable ties to bundle everything together. You may also invest in quality cable boxes to conceal your power strips. 
Once you're able to conceal and organize your cables efficiently, you can create a wireless and clutter-free workspace.
Avoid Eating At Your Desk
Although there's nothing wrong with eating at your desks, doing so may leave a mess of stickiness and crumbs all over your workspace. As such, consider having a designated place where you can eat to lessen the dirt accumulation on your desk and minimize any unwanted litter. 
Clean Your Workspace Whenever Necessary
More often than not, workspaces get spots from ink spills, glue, stickers, and markers. It's wise to clean the mess immediately to prevent stains from forming. You may clean spots using an eco-friendly cleaning solution or store-bought wipes. Doing this regularly can help ensure and maintain a fresh and clutter-free workspace.
Once you do this regularly, you can be assured that your workspace will stay clutter-free and fresh.
Have A Declutter Schedule
Another way you can keep your workspace clutter-free is by implementing a regular decluttering schedule. Consider having a list of things you may need to get rid of to have a more organized workspace.
For instance, you can allot every first Monday of every month to declutter and sort out your workspace. You can utilize this schedule to organize various documents on your desk and reorganize how your office supplies and equipment are set up. Doing this regularly can help you declutter your mind and workstation effectively.
Conclusion
From paper files to office supplies, your workspace can be notorious for being a clutter magnet. However, it doesn't always have to be that way. By taking the above strategies into action, you can create an organized and serene workspace environment that can help you focus better and improve your work productivity and efficiency.