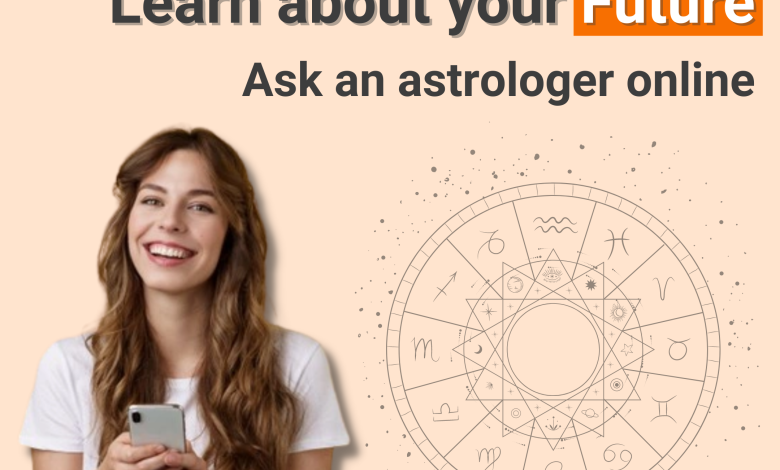 Business
How to Make Yourself a Tarot Deck matching your Aesthetics 
Can you make your Tarot deck?
Art is everywhere; you need to look for opportunities to bring out your artistic side. When it comes to a Tarot reading, the main concern for most of us is choosing the right deck for ourselves. Selecting the right deck is essential because of the following reasons: 
Your deck knows you. The questions you ask, be it under any category, will be based on your own life. If your deck doesn't know you, it can not suggest the right solutions. 

The deck represents your inner soul. If not done in the right way, the representation will ruin the readings. 
Many times, even if a user readily finds the right deck, he wishes to customize it on his own. Some clients also go for the exterior looks and styles of the cards. The cards should tap onto their creative spirits and for these reasons, making your deck is the best option available. Making your Tarot cards is the best way to express your creative side. All commercially available decks have come from someone's ideas. You can also be the next person to think out of the box. Being an effective practitioner parallels the concept of using your abilities. If you appreciate your skills, this acts as a tool for your spiritual growth. So yes, you can create your deck. 
Things to keep in mind before making a deck
Be careful while using images on the internet. If you want to use the deck for yourself, go ahead, but copyright comes to the platform if you are planning to sell your deck. 

Conceptualize the process. Saying "I want to make a Tarot Deck" can have a broad spectrum. Plan how you want to theme or design your cards. Be specific about the Tarot tradition you are using. 

Your Tarot deck should represent

you,

your likes and dislikes, and your whole personality. Make a bunch of illustrations and bundle them up together. 

It would help if you were highly skilled and professional; otherwise, it can make your deck less powerful. 
How to go aesthetic?
Making an aesthetic deck can involve a lot of patience because there are 78 cards. You need to study them critically, understand the symbolism associated with each of them and know yourself because the cards will be resonating with your energy. If you are a very aesthetic kind of person, the best way for you will be either to paint, print, or customize the cards. 
Painting the cards: Purchase blank cards in a set. Create thumbnail sketches at first because each card signifies a separate meaning, and you can't mix everything up. You can add personal ideas in the background, for example, a forest or a lake. Study the color palette nicely. Soak the paper to make sure it will have clean edges. Ink and brush the lines. You can make good use of the digital art sites available on the internet. 

Printing the cards: Make sure you know which images to use. You can use art templates available on any site. The print should come out in good quality. Otherwise, it doesn't look good. Make your deck unique; you can take inspiration from the already available cards in the market, but do not copy them. Be aware of the size you want to print the cards in, standard or more miniature.
8 Best Online Tarot Card Reading Sites that will help you Manage your Life
Introduction: What is Tarot Reading? 
First invented in Italy (1430), Tarot decks are a series of cards illustrated to read a person's future events. The modern-day tarot deck has 78 cards divided into the major and minor arcana. They derived their roots from Tasseography – the ancient process of reading out tea leaves.
The traditional tarot readings involved some rituals and special ceremonies before picking up the card and reading process. Modern-day assignments are not so time-consuming. But it is recommended that the beginners know the cards before starting with the method. Many tarot decks come with aids as to how one should read them. The process may seem difficult initially, but through continuous practice, one empowers in the methods and techniques. Many people even make their tarot decks. For beginner readers, many professionals recommend the three-card pull and Celtic cross. 
Essential tarot reading includes four steps: first, you need to form a question. The question should be open-ended. Once you have the question framed in your mind, it's time to shuffle. You can also divide the deck into several piles and then combine it once more. Then it's the time for the most overwhelming experience: pulling the cards. Finally, turn the cards facing them to your site so that you can read the symbols and images, interpreting the meanings of the same. 
Online Tarot Reading: Why and How?
Online Tarot Reading is prevalent among Gen Z and millennials. Several people turn to Tarot Reading for mental healing and inner peace. Many online tarot reading sites provide some free services, which attracts people to use online to offline. Many places have a long-standing reputation in their industry and are easy to use. Accuracy is never a question for them. 
Best Tarot Reading Sites
We-Astro: Besides basic Astrology related services, We-Astro provides excellent and accurate Tarot Readings. Besides, they have professional and experienced astrologers to give you the best advice. People can gain several benefits, and using the website is also very easy. They believe in the deep-rooted idea of astrology: that people have their energies that vary from person to person and therefore successfully provides correct matchmakings. You can also generate your free Kundli, for which many sites require subscription charges. There are exciting pocket-friendly packages with additional discounts. The predictions are accurate and fast. They have interesting, updated blogs which you can read every day. 

Astro talk: With two crore+ users, Astrotalk is a trusted site for online Tarot readers. They have a wide range of astrologers from various topics like career, love, marriage, and life. Their homepage is filled with blogs on numerous topics like numerology, vatsu, Kundli, and gemstones. 

Astroyogi: This site is home to one card and three card tarot readings with free daily horoscopes. The readings are very accurate and have helped develop many people's lives. The tarot readers have a minimum of 5 years of experience and are up for a call at a minimum charge. 

TarotInseeya: Inseeya is a professional tarot reader based in Hyderabad. Inseeya started her work in 1997 and is continuing to develop lives. She has also worked with many notable celebrities and teaches how to overcome hurdles in life. People are delighted with her service of tarot reading. 

Psychic Source: A US site with professionals offers 24/7 services at low rates. 

Kasamba: It welcomes you with a free 3-minute chat with tarot readers. They also interpret dreams and nightmares and can inform you of the meaning of even your craziest dream. The site would suggest the best psychic for you will save your time in unnecessary searching. Their customer care is also ready to help you manage the site. 

Keen: They introduce people to hundreds of tarot readers who can make a notable change in life. If you are struggling at any point in your life, they will offer you the most accurate solutions and answer all your questions. 

AskNow: They offer readings in English and Spanish, and their customer care services are excellent. 
Conclusion : 
Consult we-Astro as an integrated solution to all your questions. Learn More.
Conclusion
Tarot is a fascinating, magical and intriguing world. Rules and methods are never enough if you want to discover the universe through a Tarot. For more such information and Click here for online tarot card reading