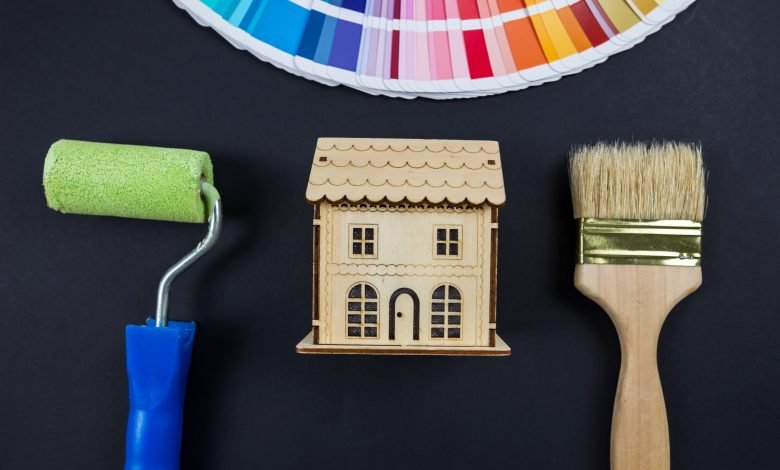 Colors are an essential part of human life. They impact them in more ways than people realize. Some people are well aware of color psychology, which is why they put more effort and thought into picking colors for their homes. A color that shines brightly in the home of your friend might not appear as pleasing in your place. You need to learn color categorization to ace the paint in your home. Walkthrough, this article to know more about how to pick paint colors for small living spaces.
Colors can do wonders; however, the condition, location, size, and other typical details of the apartment also matter. More and more people are interested in smaller apartments nowadays because they are comfy and convenient. However, choosing the right paint color for your small apartment can be challenging, and you must be prepared for it.
Keep scrolling down this article to explore and learn how you can pick the right paint colors for your small living space and make it more vibrant and welcoming.
Top 6 Tips to Choose Paint Colors for Small Apartments
No matter how much time of the day you spend at home, it is safe heaven at the end of the day. However, if you fail to use the right paint colors for your small apartment, it can triple-fold your tiredness at the end of the day and make your feel irritated without reason. Therefore, you should put more thought into picking paint colors as well as the apartment.
Here are some of the major tips you can follow in choosing the perfect paint colors for your small apartment.
1. Check for Lighting
Checking the natural lighting in the apartment is the basic tip and step to picking the right paint colors for your small apartment. In case of limited natural lighting, the use of dark colors can make the place feel congested. Moreover, dark paint on the wall with the window will also make the place darker. You should pick the colors which refract light and add vibrancy. For that, having perfect lighting is also necessary, which makes people head to exploring 1 bedroom for sale in JVC and invest in it and experiment with paint colors.
2. Review Purpose of Area
Reviewing the purpose of the area before finalizing the paint color is the best tip for picking the right color. If you want a color for your study, you can pick cool colors to boost your mood and help you study effectively instantly. If the color is for your bedroom, pick the ones calming to the eyes or that you like.  It will calm your nerves and help you relax and fall asleep smoothly. Do not hesitate to experiment with your favorite color, even if it is not recommended.
3. Add Stripes
Adding stripes in your home with paint colors is another popular tip to pick the right colors for small spaces. Stripes or the use of two contrasting colors create an optical illusion in the area. It will instantly make everything look brighter and bigger. It will also boost the sense of space and make your small apartment look spacious and well put. However, if you are not much a fan of optical illusions, skipping this is recommended.
4. Use Different Finishes
Using different finishes is another effective tip you can follow to pick the right paint color for your small space. You cannot only experiment with hues but change the finish on every wall. It will create symmetry and highlight the differences too. The similar yet contrasting look will boost the appeal of the space and make it look dreamy. So, experiment with finishes and pick the ones you like the best.
5. Skip Dark Colors
Dark paint colors are quite in trend in the present era. However, they are more suitable and shine brightly in bigger apartment units. They create a depth in the space, which boosts its appeal. However, in the case of small apartments, they serve the contrary purpose. They make the space look dark, deep, and congested, which can also stress your nerves. So, make sure to test them if you really want to try and adopt dark colors in your small space.
6. Try Monochromatic Look
Trying a monochromatic look is the last tip you can follow to pick the right paint color for a small apartment. If you have already bought the furniture or items of color for your home, try the paint color which aligns with them. It will not only make the space look bright and spacious but quite inviting too. You can invest in 1 bedroom for sale in JVC if you are still looking for a place to call home and decorate it with your heart and soul.
Are you only at the stage of picking an apartment?
Choosing paint colors comes after investing in the apartment. If you are still struggling with it, contact professional real estate builders in Dubai and explore the dream apartments you will not be able to say no to. After that, experiment with the paint colors of your choice and turn your small home into the heaven.
Advertisement Banner By Articles Do