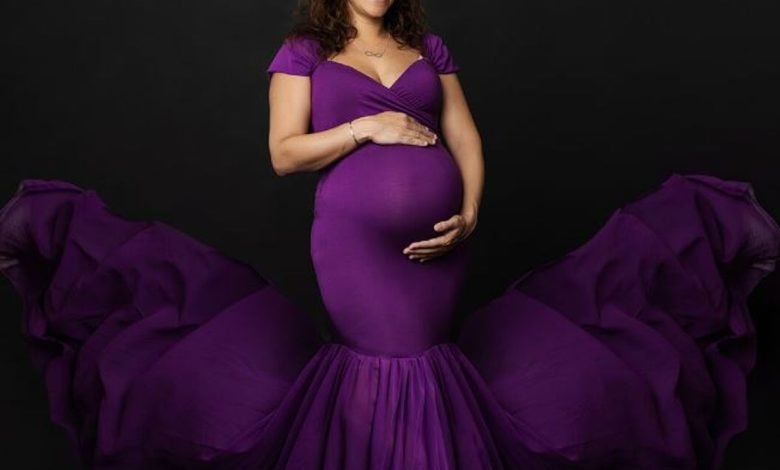 Lifestyle and Fashion
Medical
Maternity Photos | Get your taken before it's too late!
Maternity photos with ultrasound: Pregnancy is a big deal. It is a painful and challenging phase of life that every mother has to go through at least once in her lifetime.
Maternity photos with ultrasound: Pregnancy is a big deal. It is a painful and challenging phase of life that every mother has to go through at least once in her lifetime. If you are an expecting mother, you will agree to the fact that bringing a child into this world is a beautiful process. However, it is hard to restrain ourselves from sudden consumables or be cautious when doing a little extra physical work. And the persistent heartburn and bucket loads of sweating on a relatively cool day. Or be it the constant backache and sleepless nights. These are some of the worst things a mother suffers through during her pregnancy. But trust me when I say that if you are a woman on the journey of bringing a sweet little bundle of joy into this world, you will miss this.
So why bother with a maternity photoshoot?
The nine months of pregnancy is one of the most memorable phases of life that a mother endures. She goes through a lot of trouble to bring her child into this world. For a first-timer, it might seem like a rhetorical statement. How can I miss by never-ending nausea and my sore body? But, when you will have your child in your arms, you will take a jog down memory lane to feel what you went through to make this very moment happen.
Maternity photoshoots are conducted by professionals who know their way with cameras. They can edit your pictures as you want and can give you the command of how much you want to reveal and how much you want to hide. The difference between taking photos of yourself during pregnancy from your phone and having actual maternity photos is enormous. The photographer involved your spouse in the images in such a way that the outcome is far better than you anticipated. And if it is not your first time getting pregnant, well then, the more, the merrier!
Maternity Photos
Although it is impossible to go back in the past to experience certain events, we do have a window to the past that helps us take a peek at what is history now. Although small, these windows can be of significant magnitude sentiments wise. We refer to these windows as photographs. However, it is impossible to travel to the past per se. But, photos are the next best thing we have at hand to freshen our memories.
Similarly, all mothers at one point post-deliverance miss their pregnancy days. And the best way to relive those good old days is through maternity photos. Well, for some of us, going through pregnancy was better than changing soiled diapers and having a messed-up sleep schedule.
So what is the reason that many couples, be they first-timers or parents of a couple of children, opt for a maternity shoot? Why are maternity photos a great way to bond with yourself and your family? Let's take a look.
A great way to make announcements 
It seems a bit boring to just call up your relatives or leave a message on the group chats to announce the gender or the name of your unborn child. It seems tasteless and pretty much bland. A great way to make these important announcements is to get your maternity photos taken and use them as postcards. It is a brilliant idea to make an announcement as it portrays your ingenuity.
A memorabilia
You must have received a compliment during your pregnancy saying that you look good with the pregnancy, or there is an obvious glow-up. Well, it is possible you don't feel that way as you are always in the mood to gobble up anything that comes in your sight. But it is not a bad idea to photograph your days of hardship and look back at them one day and the future and realize how far you have come. How that big bump on your stomach is going to have his first day at school tomorrow.
A great bonding experience
Maternity photo shoots are not just a thing for couples who are having their first baby. A mother of 4 is as entitled to do so as a first-time pregnant mom. Moreover, it helps the whole family come together. A couple of years from now, when your family will look at these pictures, they will be notified of their progress as a family and how far they have to go to fill up the walls with photographs of various stages of life.
You are not going to stay pregnant forever. 
For most women, it only happens once or twice in their lives. Undoubtedly, pregnancy can be hard to deal with, but there will come a time when you will miss those days. However, it will only be a matter of time before your child will be showing up. Their children your maternity photos with ultrasound. It will allow your grandchildren to look at you as much more than. The old woman is constantly showering them with love and treats.