Education
PE Civil Exam Prep – How Important are Practice Tests?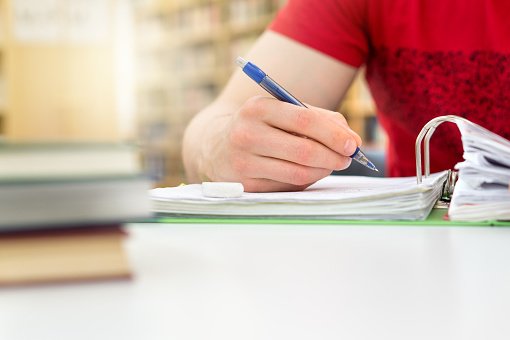 The Principles and Practice of Engineering (PE) exam is conducted in the United States to determine an engineer's skills. Every year, many aspiring engineers take this test, hoping to clear it and earn the title. However, the path to being a PE is not an easy one.
Even after meeting the required criteria and completing PE prep study courses, many fail to reach the other end of a PE Civil exam. Why does it happen? Well, the only conclusion is not enough preparation or not the proper preparation perhaps. Remember that simply going through the courses again and again won't do the trick. There's more to the PE exam than you think, and therefore the preparation for the same is not as basic as others.
If you are planning on taking the PE exam, have you considered PE civil practice exams yet? Many engineers get too caught up with the course that they forget how vital practice exams are. We are here to shed some light on the importance of taking practice exams for the PE.
It Helps to Review what you have studied
As the day for your PE exam gets near, don't force your mind to grasp new concepts or topics you haven't covered. Instead, try to review what you have studied and make sure that you have mastered those topics. Although you cannot spend the time to relearn the major half of the subject again, you can figure out how much ready you are by taking the practice tests.
It is not perfect because it won't necessarily focus on a particular area of the course. By conducting a home-based PE exam, you get a fair idea of how much you have studied and how much you remember. You can identify your weak zones well before the test and work on them—the more practice exams you solve, the better.
Exposes the Knowledge Gap
When you are thoroughly going through your PE study courses, it is hard to determine whether or not you have a topic well-covered. It happens because you might easily feel that you have studied it and therefore remember the concept with full-fledged answers already in front of you. When you don't have any references, and you need to think hard, you realize you didn't have a solid grasp on the topic after all.
Allows Effective Time Management
Engineers don't necessarily fail the PE exam because they didn't study for it. Sometimes, poor time management also impacts the results. If you don't know how much time you have per problem you may find yourself wasting time where you should not. You get 8 hours for 80 questions. It means you need to maintain a pace right from the start (40 questions in the AM, and 40 in the PM).
Conclusion
Your success as a Professional Engineer will be defined by how well you prepare for the Civil PE exam. Make sure that you choose resourceful study materials and enroll in a reliable review course for the same. The PE civil practice exams that you will solve at home should be similar in look and feel to the real NCEES exam. Civil Engineering Academy is an online website to reach out to if you want to pass your PE exam with flying colors. From courses to practice tests, they have got it all here for you.