Home Based Business
Short Distance Moving Company
How To Find A Good Short Distance Moving Company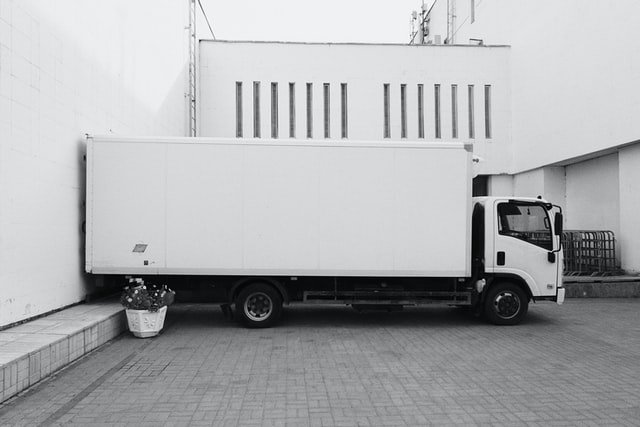 Even short-distance moves can become very stressful. To reduce the stress most people choose to hire professional movers. Bit, if the short-distance moving company that you hire is not a trustworthy or competent one, the move may end up being more stressful. So, it's necessary to know how to choose a moving company that provides reliable moving services based on your need at affordable rates. We can help you learn about that.
Where To Find Short Distance Movers
You start by asking your friends & family. You can ask if they had a good experience in hiring certain movers. When you ask your friends & family. The reviews given by people close to you are very reliable unlike some reviews on the internet.
If you are unable to find reliable movers by asking your friends & family then you can look for the movers on the internet as well. You can easily find movers by visiting sites like craigslist. But, craigslist is not a reliable source to find good movers. Nowadays, all reliable moving companies have their own website or other types of presence online. So, by doing a simple google search, you can find a lot of reliable short distance moving companies. Google does an excellent job of filtering out bad movers and making sure only reliable movers rank well in Google. 
You can also check online directories of service providers like Better Business Bureau ( BBB ). They have a list of top movers of every city in the nation. BBB only list reliable service providers on their site. So, BBB is a very reliable source.
Checking The Licensing Of A Moving Company
Every moving company needs a license to operate from the US DOT ( United States Department Of Transportation ). So, you have to ask the US DOT number of a moving company before hiring. After getting the US DOT number, you can see the complaints against the company in US DOT's search table database. 
A short-distance moving company is not required to register with the FMCSA ( Federal Motor Carrier Safety Administration. But, a moving company that does interstate moves, as well as short-distance moves, will be registered with FMCSA. So, you can also choose a moving company registered with FMCSA.
Each state also has different methods to regulate a moving company. The state will most probably regulate a moving company through the public utility commission or a consumer protection agency. You should check out if the state has any registered complaints or violations against the moving company. 
Choosing The Best Short Distance Moving Company
First of all, you have to watch out for any red flags. Ignoring the red flags can result in unnecessary troubles.
Red Flags For A Moving Company
A company asking for large deposits
You should only pay movers after the move is complete. A company asking to be paid beforehand or asking for large deposits is probably a fraudulent organization. A moving company can run away with your money if you pay them upfront. While this is not a common occurrence, it has happened before. 
Not Having Dispute Resolution Program
A dispute resolution program will help the customer sort things out with the service provider if anything goes wrong during the move. If there is no dispute resolution program, you may not have any path to obtain reimbursement for any damages that occurs during the damage. 
No Reliable References
Internet reviews cannot always be reliable. So, it's best to ask about the recent customers of the company that is ready to tell you about their personal experience with the moving company. If a company is not ready to tell you about their recent movers, you should be careful.
Not Having A Legitimate Address
You will not have to visit the office of the short distance moving company to get the services you need. But, movers have to operate from somewhere. They will need a place to keep their equipment. They will also need an office to keep records of the moves they have carried out and moves that are currently pending and about to happen. It may just be a home office but you'll the movers need to provide a legitimate address. Not having a legitimate address is a big red flag
Comparing Costs Of Different Moving Companies

It's best to hire a moving company that not just provides top-quality services but also does it at an affordable price. You should shortlist 4 to 5 reliable moving companies that are ready to provide free estimates. Make sure the companies that you have shortlisted do provide good services and are not shady. Among them, you can choose the cheapest one. But, do not randomly choose the cheapest moving company out there without making sure they are a good company. Very low prices may be a sign that the movers do not provide good services.