Fashion
Spring Road Trip 2021 – Most Stylish Ideas to Flaunt the Way!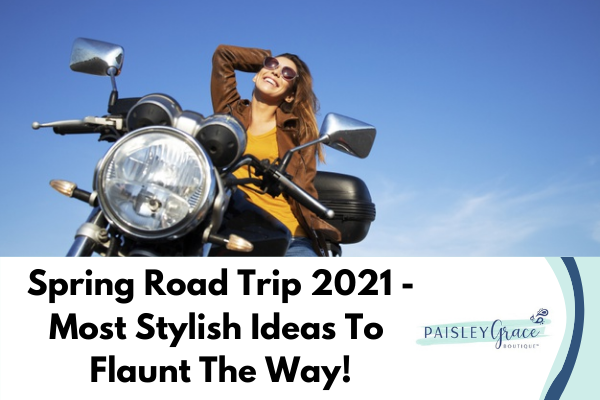 After all the ruckus, it's finally time to get going. But we suggest you stay on top of your fashion game. Since most of us are planning the perfect vacation this year, we also want to look good and chic while we enjoy the beach or just look at the view from the car. 
Here's a list of our must-have outfit ideas from women's boutiques for your next road trip: 
Here's how to style your spring road trip outfit! 
Traveling in a car for long hours can be hectic. Moreover, it can feel hectic when you are carrying a heavy outfit. For road trips, we suggest you go as casual and basic as you can, of course, you can add some flair into the mix. Plus, the season and the duration of your journey also determine what clothes you will be wearing.
Choosing the right pair of shoes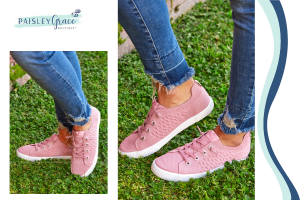 While on a road trip, wearing pencil heels or platform heels is a big NO! We all adore heels, but it will just get in your way in this case. 
Looking for something that you can easily wear or take it off? Well, loafers are the best option for you. You can style this in different ways. 
You can pair this with a basic tee and skinny jeans. Also, you can choose to wear matching accessories to make it look cool. 
Although, if you want a little athletic touch to your outfit, sneakers are the best way to go. 
Styling your sneaker is no big deal. Just pair it with basic jeans and a top. If you are planning to walk at times, sneakers are the best since they provide you comfort while walking. 
When it comes to comfort, we just cannot let this one slide! Sandals are the champion when it comes to comfort. When in doubt, always wear your sandals on a road trip. It will allow your feet to breathe and you can easily wear it or take it off. 
You can wear your slides or sandals with jeans, preferably mom or flare jeans. Moreover, you can also pair this comfortable piece with maxi dresses as well. 
Apparels
Now that you know what shoes to wear, let us dive in deeper and choose our next fashion statement. 
Outfit Ideas for road trip
Going with the cult classic, basic jeans and top are your best bet for a road trip. These are comfortable and never go out of style. 
If you want something unique, you can always go for chic graphic tees to spice things up! 
Loving the aesthetic Y2K trend? Well, update your road trip wardrobe and grab the best graphic tees you can find. Style it with a pair of jeans. Also, consider layering with a denim jacket to make it cool. It also keeps you from being chilly, if that's the case. 
Besides, make sure to add stud earrings, minimal jewelry, a pair of sneakers, or slides along with a baggy handbag a matching belt. 
Not much of a graphic person? Well, you still have a lot of options to browse! You can choose to go basic and still stand out from the rest. 
Go for a basic look with this beautiful blue tank top. Pair this with flare jeans or any jeans for that matter. Complete this look with some beach curls, statement jewelry, a pair of sneakers, or slides. This is the perfect comfy combo that you can go for on a road trip. However, if you are planning a trip during the fall or the winter season, we recommend layering it with a cozy cardigan or an overcoat to make it look chic and sophisticated.  Whenever you plan on a road trip, try to keep your makeup to a minimum. Here's a bonus, going for jeans and tops also gives you the liberty to choose from a wide range of footwear including boots for girls. 
If basic isn't the look you are going for, you can turn up a notch and look at some of the best dresses we have in store for you! 
What's a road trip without a little Boho magic? Well, sparkle some glamour into the mix and style this maxi dress in the best way possible. You can add a statement belt to define the waist. Accessorize with a tote bag, sandals, and women hats. 
We often overlook the most essential part of our outfit, handbags. Well, they are a life savior. However, your small stylish shoulder bags won't be sufficient to store essentials for the trip. 
Instead, you can choose between chic, spacious tote bags which match your every outfit and comes in handy.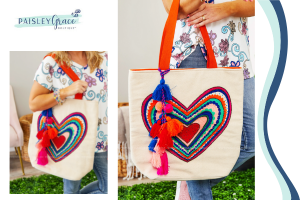 Conclusion
The thumb rule of a road trip is to wear a comfortable outfit and carry only the essentials. Do not go extra or wear stylish but uncomfortable clothes. This will only hold you back from enjoying the best. 
Moreover, we also recommend you follow the safety protocols while traveling. Have a happy journey!