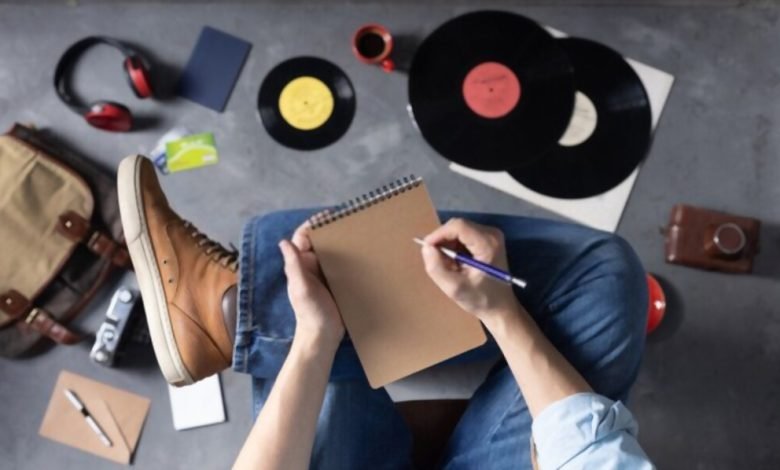 Hiring top writing services can give you the advantage of getting result-oriented content that drives profit but not the experience you gain while writing yourself. Even if writing isn't your strong point, the capacity to effectively communicate with clarity and persuasiveness is pretty important for nourishing the development of a robust online presence of your brand and your leadership skills.
Let's consider that you spend a significant amount of time and money in developing an artistically designed and user-friendly website for your brand, keeping it up with high expectations hoping for it to lead to significant brand awareness and ultimately more sales. However, every website requires some fuel to move forward in the form of quality content.
Hiring top writing services can add an extra expense to your budget with added efforts. Likewise, it is pretty essential to promote your brand across several social media platforms to target a more significant number of customers, but how? You guessed it right, with more quality content.
Many of you don't need to visualize this scenario, as you have already faced it. You now know that you cannot simply underestimate your writing skills.
How to Rule the Art of Writing?
Indeed, there aren't any quick or instant alternatives that would make you a brilliant writer at once. It's a competent skill that demands excessive practice, dedication, commitment, diligence, and effort. However, certain ways will help you in your writing journey to improve your creative skills and techniques with slighter efforts. So let's discuss them:
You Need to Understand The "WHY" Behind Each Chunk of Content
At first, decide whether the initial purpose of your content is brand promotion? Think once more! Your primary goal is to assist the readers. Your reader should not assume that the purpose of your content is promotion; nonetheless, your content is helping them anyways. So here are the primary goals your content should feature:
Always try to deliver value to your target audience, solve their problems, and provide them with tips to improve their lives or entertain them.
Try to grow healthy relationships with your audience that make them loyal to your content and keep them coming over a longer period of time.
Try to efficiently define your brand and yourself to your audience to gain credibility.
So, people like sharing informative articles on intellectual topics and those that awaken positive emotions. So what do you think about your brand? Start analyzing your audience preferences and craft your content in a way that meets their expectations.
Create List and How-To Articles
While some audiences prefer brief and long-form content backed up with deep and extensive research, they also want it to be precise and easy to skim. List and how-to articles seem pretty outdated as a form of content, but they still are pretty much effective. To learn more tips click here!
A simple trick is; you want a pretty specific yet trendy topic that will set you apart from your competition. For instance, if you are writing an article named Top 10 Movies from the 90s, instead of writing Top 10 Movies from the 90s, try something more precise like Top 10 Movies from the 90s to watch in October.
The Usage of Relevant Keywords
Here comes the critical point, writing quality content is not just enough; you need it to make it easy and accessible to find for your audience. I bet you want your content ranked in the top position in search pages for the terms your audience most often uses. Isn't it? This is where SEO optimization comes to your rescue!
Numerous top writing services pioneer in this skill with a competent team of professionals already aware of different market segments. They can charge you a bit, but again, gaining success through your efforts has a separate charm and a feeling of fulfillment within ourselves. So, all you need to do is choose the most relevant keywords and place them in the correct places without letting those keywords capture the essence of your content. It would help always consider the reader first to ensure that the keywords make sense within your content.
Ask Questions to Engage Your Audience
Asking questions within your content is a great way to engage your audience and make your content interactive. Your readers answer that question in their minds and eventually in your article's comment section whenever you ask a question. Additionally, questions awaken curiosity within your reader's mind. It lets you take advantage of this opportunity to guide them to another article that elaborates their concern in detail and offers productive answers to their questions.
Convey Your Personality
Authenticity and uniqueness are the factors that make your content credible and recognizable. It doesn't matter what you are learning, whether writing a blog, managing a social media page, or writing email campaigns. All you need to do is to find your unique and distinctive voice. Your content should be boldly written to communicate your brand's vision, values, and culture to help make your brand a separate identity and recognition.
The most efficient way to connect with your audience effectively is to write your content in a first- or second-person approach like you are communicating directly with your audience. Add some humor to make it entertaining with a slight touch of your storytelling skills and real-life experiences to make your content more engaging for your audience.
Conclusion
So, if you are considering to avail the expertise of top writing services to get your content written and optimized for profitable results, you are on the right path. But if you need exposure and experience in writing, you should write yourself instead of hiring top writing services. It's because no one knows your brand better than yourself. If you have brainstormed a few concepts and ideas to promote your brand distinctively and generically, start implementing those ideas gradually, analyze your audience preferences, and select those that drive outstanding results for your future campaigns.
I hope this article has contributed a lot in helping you understanding the art of writing and creating content like a pro. I wish you the best of luck in your writing journey and your future endeavors.