What Features Should One Look To Buy Best Premium Laptops
Advanced Technology has increased the convenience of most of our work. Whether it be Education, Business, Entertainment, Marketing, or anything else. Everything has shifted online. Due to this, Use cases of laptops have increased and it becomes an integral part of our modern life. Most often we come across situations that involve some interaction with the laptop.
Even though some premium mobiles are capable of doing many laptop utilities, still laptops are one of the necessary gadgets for students, employees, corporates, freelancers, gamers, etc. It provides us ease to do photo/video editing, gaming, writing a lot of emails, composing documents, working with sheets or staying in touch with colleagues, and much more. These days(pandemic days), freelancers and those people who are doing Work From Home Jobs find it difficult to do their jobs without having a laptop.
We are fortunate that we have numerous choices for laptops in the market. As there are a lot of configurations, brands, categories, models, manufacturers, it would be a quite confusing process to single out the best one. So, one should be aware of those features which should be considered while buying a laptop? and How to choose the gaming laptop for sale according to our requirements?
What To Consider While Buying A Laptop?
Use Case
Knowing your requirement is the first and most important step to pick the right laptop for yourself. There are a lot of use cases of laptops and every laptop has been made for different purposes. Some laptops are specially designed for gaming, some are designed with more graphics for editing purposes while some cheap laptops are designed for daily life and casual work. 
So, you should know what you will primarily be using this laptop for? Once you've decided on your use case, You are good to go for the next specifications.
Key Features Of Premium Laptops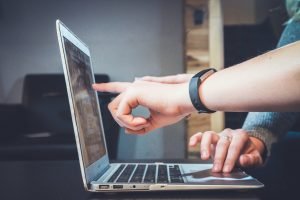 The processor is nothing but the electronic circuitry that executes the instruction given by a user. It depicts the working speed of a laptop. If you want to buy a laptop for your casual work like simple browsing, watching videos, and running simple software then the current generation i3 processor is more than enough. Intel Core i3 processor would be better for small purposes.
If you are hoping to do video editing, programming, designing and want to work with more intensive software like photoshop, games then you should choose Intel Core i5 processor or above. It will let you work more smoothly.
Processors Intel Core i7 and i9 offer the best performance. These are the fastest processors and will work smoothly even if you play heavy games and use complex software for video editing, animations, and all. Try to purchase laptops with the latest generation(11th gen in 2021) processor, it will consume less power and provide relatively better battery backup because of the latest technology used.
NOTE:-
Don't get confused with these numbers of i3, i5, i7, etc. These are not the generation of processors. Basically, It depicts the number of cores(i3 has 2 cores, i5 has around 4 cores and i7 has around 4-8 cores) present in a processor.
RAM stands for Random Access Memory. It's like the computer's scratch-pad. It is basically the place where the OS, software and the data in current use are kept so that they can be accessed quickly by the processor.
Laptop manufacturers try to keep the amount of storage compatible with the processor.  You will find that laptops with Intel Core i3 processors generally have 4 GB RAM whereas laptops with i5/i7 processors contain min.8 GB of RAM. Try to have a laptop with the latest generation RAM(DDR 4 in 2021) having high read-write speed.
The more RAM the laptop has, the more work you can do at the same time. You'll be able to use multiple applications comfortably and have multiple tabs open browser at the same time. If you are working with larger files, software, heavy games then 16 GB RAM would be ideal for you.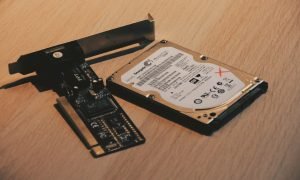 Hard-Drives will help you to get the best performance of your PC. Which drive is suitable for you again depends on your requirement. These drives come in various sizes and different read-write speeds. Commonly, there are two types of drives:-
HDD(Hard Disk Drive)
Most of the laptops have their HDD installed internally. It has more storage and is comparatively cheaper. So, If you are looking for an affordable laptop and need a lot of storage space then choose a high-capacity HDD as a beginner.
SSD(Solid State Drive)
The read-write speed of the SSD is comparatively fast. Hence MAC manufacturers use SSD to provide the fastest service. But, it is quite expensive and comes

with less storage space.
If you are someone who prefers speed over storage space then you should choose an SSD. Because you can get more space through an external drive but getting faster storage is quite difficult.
It is one of the most important features to look for while buying a laptop. Closely look at whether the laptop has USB 3.0 or 3.1, Type-A or Type-C ports. If you are intending to connect your laptop with a larger display or TV then you need to check for display ports or HDMI as per your need.
For people who are using cameras or other devices that use media cards then you should look for media slots as well. If you are looking for Bluetooth support to connect audio devices or wireless peripherals, then choose laptops with Bluetooth 5.0 or 4.2 support. Usually, thin laptops compromise with this feature, So look closely to get the best one.
You should also consider the screen size and resolution of the laptop before buying it. Small laptops usually come with a resolution of 1368×768(half HD) but ideally, laptops come with a resolution of 1920×1080 which is full HD.
Battery backup is a really very important feature to consider, especially, for those people who use their laptops for a long period and also for those who travel a lot.
Laptops that consume less power and ultrabooks are the best for this feature as they usually offer min. 8 hours of battery life.
Other Features
Some features have nothing to do with the performance of the laptop, But if you consider these features then you would be able to buy the best premium and stylish laptop having the best performance and appearance as well.
These features are:-
Touch Screen

Fingerprint Scanner

Tilting functionality(Yoga laptops)

Light Weight (Easy to carry around)

Slim and much more.
Conclusion
All the key and additional features of the laptop have been mentioned in this article. Now you can choose the best premium laptop from the numerous options in the market. Try to figure out these features along with your requirements and pick the right laptop for yourself.
Advertisement Banner By Articles Do