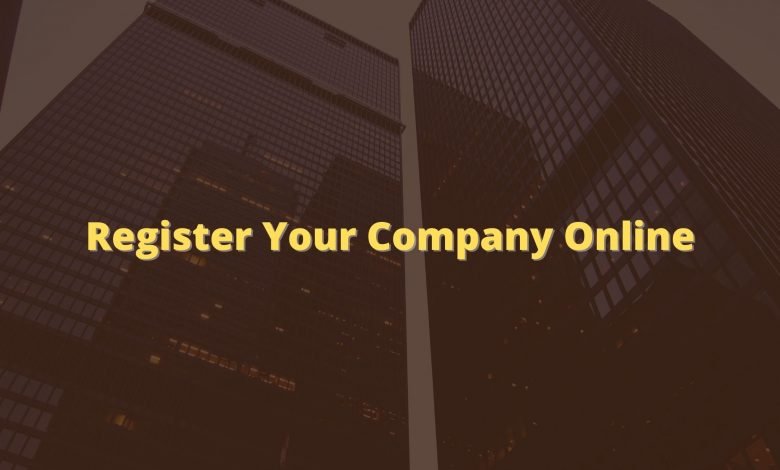 Register A Company In India: Most of the entrepreneurs are either coders, marketers, designers, or people from different professions. They might have a stronghold in the technicalities to kick-start a business, but what they lack is the sufficiency of knowledge regarding basic legalities to start a business. Having a population of around 138 crores, what India offers to its start-ups is an iota of opportunity and a huge explorable market. If you want to establish your business in this market to get success, the very first step is the company registration process under the Companies Act, 2013.
A sound organization structure that has very less complication regarding legal hurdles and offers a proper legal presence of your entity in the Indian market, it will help you run your organization in an efficient way by providing legal recognition, protection, goodwill including attracting the clients and many more. If you are not familiar with the process of company registration, do not worry. Keep reading this article till the end only to find no queries regarding company registration eventually.
Different Business Structure
Before you decide to register your company, a vital issue needs to be addressed, and the point is, what different business structures are there in the marketplace and how to choose the right one suitable for your business? You may easily register a company online, and the process is as easy as pie, but if you falter anyhow in choosing the right business structure, facing difficulty in the future would become obvious. This article aims to enable you with the company registration process. Still, a fraction of background study regarding the business structure is unavoidable while considering the welfare of your business as paramount.
It is a type of business where you hold all your company's shares, and you are the sole owner of your company. No registration is required for such an entity.
A private limited company is a business model where a business entity is privately held, and all the shareholders constitute the structure of this company. The company registration process for a private limited company under MCA is mandatory.
How to Register a Company
The documents required for Pvt ltd company registration are:
Self-Attested copy of PAN Card & Aadhar Card of all the directors and subscribers
Identity Proof (Anyone out of Passport, driving license, Aadhar Card or Voter ID)
Residential Proof (Anyone out of Bank statement, Electricity Bill, Telephone or Mobile Bill not older than two months)
Passport size photograph
Director's phone number and email address along with other basic details
Specimen signature of the Authorised Signatory for registration under Agile Pro
Proof of office address (Rent Agreement or NOC and Utility Bill not older than two months)
So, the 6 quick steps or the process for Private Limited Company registration are mentioned hereafter:
The new process of Company Registration offers altogether 10 services i.e.:
Name reservation
Incorporation of a new company
DIN allotment
Profession Tax (Maharashtra)
Bank Account Opening
PAN
TAN
EPFO
ESIC
GSTIN
Hence, it saves a lot of processes, costs, and time for starting a private limited company registration.
Obtain Digital Signature – The first and foremost step for a Pvt. Ltd. company registration in India is to acquire the DSC or Digital Signature Certificate of a Director and Subscribers to MOA. One can obtain DSC by directly approaching Certifying Authorities (CAs) with original supporting documents and self-attested copies of those documents.
Application for Name Approval – The next step in Private Limited Company registration is making an application in Form SPICe+ PART A in order to reserve a name for the company. The new fields introduced in part A of SPICe+ are-
Class of Company
Type of company
Category of company
Subcategory of company
The main division of the industrial activities of the company
Analysis of the main division
Particulars of Proposed Names (Maximum Two)
Once the Name is approved, we proceed with the filling of Form SPICE + Part B:
Also Check: How Does Poor Bookkeeping and Accounting Affect Your Company?
3. Filling of Online form SPICE + Part B
Through this form we provide the Basic details with respect to the Registered Office of the Company, Director & Promoters of the company & Share capital details along with applying for PAN & TAN of the Company. Once we Pre-scrutiny and Submit this form online, the Four new online forms are visible i.e., INC-9, Agile Pro, Spice MOA & Spice AOA.
INC-9: Form INC-9 with respect to the declaration of the directors and the shareholders has been generated automatically with all complete details through Form Spice Part B.
4. Filling and submission of Form AGILE Pro:
This form has been introduced for providing services with respect to the application for Registrations under GST, EPFO, ESIC, Bank Account Number, and Professional Tax.
Please note that the registration under EPFO, ESIC & Bank Account opening is mandatory with company registration. However, Professional Tax Registration is mandatory in case of the Company having a registered office in Maharashtra. However, GST registration is optional. Form Agile Pro is to be verified by an OTP on the registered Email Id & Mobile No. of the Authorised Signatory.
Once the AGILE Proform is duly filled and submitted, we shall proceed for Spice MOA & AOA
5. Formulation of MOA and AOA – Form INC- 33 refers to an electronic Memorandum of Association (MOA) and INC- 34 is electronic Articles of Association (AOA). MOA of a company talks about the scope of operations of the company, whereas AOA states how the company will be carrying the operations as per the laid Act. These forms have simplified the process of company registration in India thereby making it easier to Startup a business.
Please note the MOA & AOA shall be physically signed in case of Foreign Subscribers to the Company.
6. Once all the forms are duly submitted, we shall download the forms, affix the Digital Signature Certificates (DSC) on each of them and upload all the five forms as linked forms.