Business
What skills do you need to offer business plan writing services?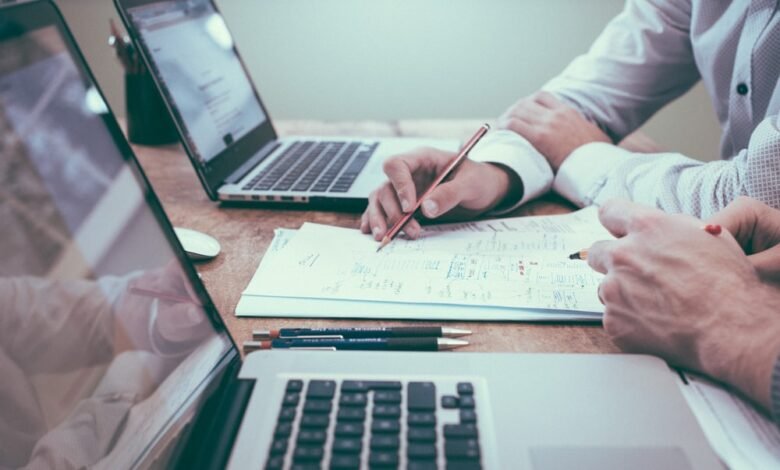 Everybody wishes to attend a business college or university because of the exciting opportunities that it offers. One of them is to become a true professional, raise a lot of money, and advance in your career. However, to become a well-known expert, you must know how to research thoroughly and draft all types of documents because writing a business proposal is considered a crucial skill that many people lack.
This guide contains some important insights for creating a decent business plan and improving comprehension skills. They are suitable for all, especially students, as well as individuals who are already working and are concerned about their projects and want to provide business plan writing services to others.
How can the business plan be structured and planned?
Every journey requires lots of planning. A business without a strategy is like going on a trip without research, which always ends in disaster. Any task, big or small, produces a perfect result if it is properly planned.
A high-quality business plan writer though is always confident that his proposal would work wonders. And companies would provide a full refund in case the proposal fails to attract investment. Because it is obvious that when it comes to loans and lending, an inefficient plan is more likely to be refused by banks or other firms.
An accomplished business plan writer has a deeper understanding of the market than an amateur business plan writer can overlook. As business plans are completed, it gives people the green signal to begin and expand their business. And since a business plan more often determines the likelihood of success or loss that is why it is important to get the framework correct. Because consistency of the content in the business is essential; a plan which has brilliant ideas but the wrong language and structure is regarded as detrimental. So always:
Make your plan concise, descriptive, and simple to execute, and make sure to base your content on facts. Also, limit the duration to a fifteen-minute skim read that includes only the most important material. Usually, writers include irrelevant information that makes a business proposal hard to comprehend.
Keep it concise by using brief paragraphs and bullet points, and provide related graphical representations as needed. If you are using numbers, make a note of where you got the data from.
Avoid technical terms and instead use simple, straightforward words in simple English. Don't forget to add an executive summary. This primarily covers the business potential, consumer demand, inventory management, and why it would be unique in the industry. And it truly represents the business proposal writer's skill that whether he or she has been able to persuade the viewer or have missed their chance.
TIP: Always include additional details in the index for further reading.
How do business plan writers go about creating a business plan?
Research is the building block of every successful business plan. All qualified writers, especially those who provide business plan writing services, understand how to research their market, measure sales predictions, and learn about potential customers.
Moreover, they make sure, to begin with, the business needs or when their clients believe that their business can begin making profits. They work backward to determine what they need to do to make their client's business successful. Not just that, but they are very practical and understand that highly optimistic business ideas which are not based in reality are doomed to fail.
So they get the financials as rational as possible, and consider worst-case situations and get a sense of what could go incorrect and what might be done to make things right.
Last but not least, It is much easier if the writer is truthful because they can identify vulnerabilities in the market and the company, then explain how to fix them and incorporate them into the plan. Most of the writers are also always open to revisions and therefore make sure to review the proposal over and over again. They read it from the perspective of their viewers and double-check hypotheses to avoid problems in the end.
And of course, no one is perfect to have all of these qualities. But you must ensure that the writer you hire has all of the requisite skills and is familiar with your business's style. A great writer has it all!
Rereading and rewriting at all times.
One stage is critical regardless of the form of document or discipline. It is a phase of revisions. Though it is not a required step, writers should NEVER miss it. They should reread their plan many times and use various strategies. As a result, the odds of spotting mistakes improve.
This is how they understand where to use various writing resources and advanced their business plan writing services. It not only helps to structure the whole writing process, spot flaws, and refine the details. But it also speaks to the writer's credibility and expertise.
The Bottom-line
Some several features and traits distinguish highly profitable companies from those that are less successful. So, to know what makes a company successful? We have already listed the reasons.
Please keep in mind that a good, well-written business plan can often be a game-changer for a company. As a result, having a knowledgeable and competent business planner on hand at all times is important. Because not every successful businessman or industry legend is a professional plan maker who knows everything.
A strong business plan writer, on the other hand, aims to make the idea as realistic as possible and draw a distinct and consistent picture of the market's rivals, as well as demonstrate how to succeed in a challenging and adverse setting.
That being said, you need to be able to seek out the right options for yourself to bring success for yourself and others.