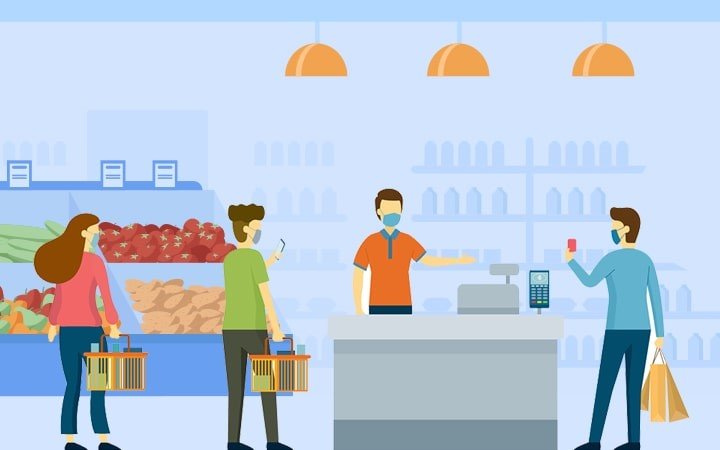 Business
Which are the on-demand service sectors that can benefit most from the on-demand economy?
The on-demand economy is booming at a unique pace. From transportation, food, and grocery delivery to booking a doctor's appointment, the on-demand economy is gaining momentum. It is pushing the conventional models behind by providing instant access, convenience, and personalized experience to the customers. It is transforming the lives of all with substantial benefits such as convenience, scalability, cost-efficiency, and profitability.
PwC research estimates that by 2025 the on-demand economy will grow by $ 335 billion. Statistics show that every year about 22.4 million consumers opt for this system, which represents about $58 billion in spending. The statistics clearly indicate that on-demand businesses have evolved and will continue to evolve. Therefore the scope in the on-demand industry is vast.
In this blog, we will talk about industries that are experiencing significant gains as a result of the on-demand economy.
Let's get started!
1. Transportation And Travel Industry:
The transport and travel industry is one of the first few industries to be dominated by the on-demand economy. Uber is a leading example of an on-demand taxi business that has grown to $40bn in a matter of years transporting millions of people from one location to another. Taxi booking apps like Uber, Lyft, and Ola are the big players in the on-demand transportation sector.
Taxis have completely switched to the on-demand model. Moreover, many existing taxi companies have launched their own on-demand taxi booking app for their customers to book a cab. In the coming times, this business will achieve great heights in terms of customer base and revenue as more and more people are seeking cab booking services in general.
2. Food Delivery Industry:
On-demand food delivery app is an industry that is definitely gaining momentum in the on-demand services map. The on-demand food supply sector is projected to grow to $200 billion by 2025. Over the past several years, platform-to-consumer food delivery has proven to be the most successful on-demand app.
This sector has not only helped customers to order delicious food online, but it also gave restaurateurs a better return on investment by offering them better product sales opportunities. As a result, a greater number of start-ups and established businesses have considered food delivery app development.
3. Healthcare Industry:
The health industry is a vital sector in the on-demand economy. With the spread of the pandemic, the demand for physicians and medications has increased significantly. The on-demand application is beneficial to both physicians and patients. Using the on-demand healthcare app, patients can easily interact with doctors and enjoy the facility of virtual consultations.
Patients can also arrange appointments with doctors to visit at home, get immediate medical solutions and guidance in case of emergency, etc. And also patients can order prescribed medicines to be delivered to their doorstep. On-demand medical sectors are gaining huge investments as they are making it easy for patients to get good healthcare facilities.
4. Professional Services:
The professional services sector is the most versatile and comprehensive sector, which has experienced a significant transformation in the on-demand economy. This sector covers all the professional services such as Mechanic, Carpentry, Electrician, Pest Control, Household work, Baby Sitting, Plumbing, etc.
It also provides technoscientific services including software programmers and developers. These business services have maximum efficiency and are beneficial to the end-users. It allows customers to hire the best professionals for their household works. Likewise, it also provides employment opportunities for all professionals.
5. Fuel Delivery:
On-demand fuel delivery continues to increase and has yet to make a significant impact in most countries. The industry is gaining immense popularity as users can refill their vehicles anywhere like at their home, office, gym, parking lots. Also, the user can refill their fuel tank even when the user's vehicle runs out of fuel in the middle of nowhere by making just a few taps on the phone. These on-demand fuel delivery solutions provide fast, convenient, and safe fuel delivery services to their end-users.
The value of this industry is perpetual and there is no global leader in this industry yet. So if you are looking for a successful on-demand app idea, this is the right choice for on-demand delivery app development.
6. Cooking Gas Delivery:
Cooking gas is one of the safest and main sources of cooking worldwide. The cooking gas delivery model is successfully implemented in the on-demand economy. The on-demand cooking gas delivery solution makes ease for the distributor as they can provide their customers a comprehensive experience of cooking gas delivery. At the same time, it offers the greatest comfort to the customers as they can book a new cylinder or refill the old one with just a few taps on their smartphones.
7. eCommerce:
The precise accuracy of the e-commerce industry's response to on-demand delivery services has drawn millennials.E-commerce giants Amazon, Walmart, Flipkart have offered us an entirely new online shopping experience. Such eCommerce apps have enabled users and retailers to purchase and sell almost everything.
The eCommerce industry is growing rapidly and revenue is increasing with the increasing use of smartphones. Furthermore, In current epidemic times, people prefer ordering online rather than going to the store.
8. Logistics:
With the advent of the on-demand economy, there has been a huge growth in courier services and other logistics-related services. As e-commerce platforms have become increasingly popular, logistics expectations have also exploded. In the logistics sector, on-demand apps like postmates, Uberfreight, and Convoy have helped businesses mitigate diverse traditional challenges, such as booking hassles, documentation hassles, paperwork for incoming and outgoing shipments, delivery tracking difficulty, fleet, and warehouse management issues, and many more.
In addition, with the help of the technology, users and courier service providers can receive live notifications and SMS courier tracking to keep track of their shipments. By building an on-demand delivery app in the logistics industry, one can generate higher revenue as well as reap other benefits.
Wrapped Up
With access to all services within easy reach, the on-demand business model turned out to be the most convenient choice and it will continue to disrupt many industries apart from the traditional ones. Over the next few years, many services will choose to capitalize the benefits of the on-demand economy.
With the arrival of advanced technology, enterprises will be confronted with stiff competition to provide the fastest and best quality services. On-demand apps are the future for most of the conventional industries.