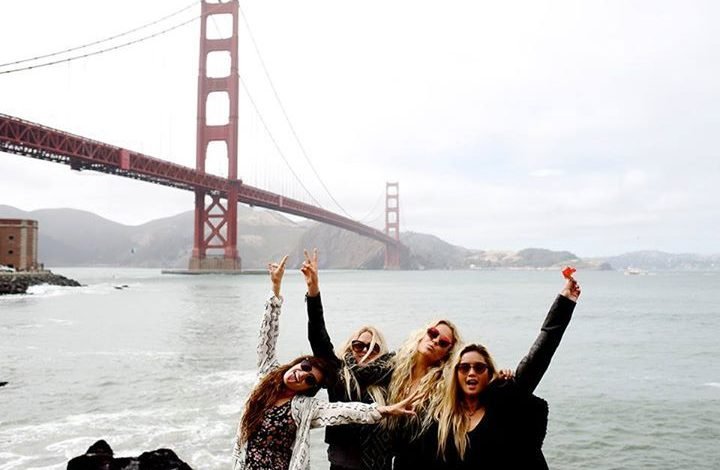 Open-minded culture and majestic Victorian architecture, San Francisco are among the elite tourist cities across the globe. There is a myriad of reasons that draw people to this city of California, right from the vibrant nightlife, delectable local cuisine, beauty of nature, to the wonders of man.
Are you packing your bags for San Francisco? Yeah! Then, here, in this post, we've rounded up five things you must do and see there.
So, without wasting time, let's scroll down before you leave your home for the airport.
1. Take a Cable Car Ride
Riding a cable car is one heck of a fascinating and thrilling experience in San Francisco. You get to see the photogenic monuments as you travel around the city, it's like a merry-go journey.
However, some tourists get frustrated and cranky with the overcrowded cable cars; therefore, it is advisable to go to areas where you could escape the crowd. Snag the best seats to capture the subtlest movements of your journey.
2. Experience the Golden Gate Bridge
Do you know San Francisco is widely known as the Golden Gate City? It's because of the Golden Gate Bridge. You can see the bridge from a far distance. You can bike or drive across it, but having a walk with your love mate will leave you with romantic memories for life.
You'll feel its size, how small a gigantic container ship seems when you're above it at mid-span. You can always speak to the locals to know how you could get to all the visa points, where you need to park, and other vital information about this colossal bridge.
3. Shop at Union Squares of San Francisco

No vacation to San Francisco is complete without spending an evening shopping at Union Square — it is the city's shopping epicenter. With spiral escalators and other stunning architectural details, Frank Lloyd Wright—a renowned American architect, interior designer curated the design of this indoor shopping space.
During Christmas time, you can go ice-skating in Union Square and get amazed by the magnificent stores, and in the evening when this shopping center lights, the festive buzz is set in the ambiance.
4. Panoramic Views from Twin Peaks
If you have time, then it is worth a trip to the Twin Peaks to see the entire San Francisco Bay right below you. At 900 feet above sea level, these two hills offer stunning views of Angel Island, Golden Gate Bridge, downtown SF, Alcatraz, and so much more. Don't forget to add an extra layer of warmth as it can get freezing up at the hilltop, especially when it's a windy day.
5. Explore Chinatown in San Francisco

Do you know San Francisco's Chinatown is one of the largest Chinese communities outside China? It features some fascinating sights in the city. Tourists love to walk along Grant Avenue—grab a few scrumptious souvenirs, eat, gawk, and take snaps.
There's a lot more to see in Chinatown. Take a tour of Fortune Cookie Factory, check out the alleyways, herbalist shops, tea stores, and more.
Let's Put a Lid On
Explore the best vacation home swapping options in San Francisco at www.thevacationexchange.com If you want to add something to this list, share your views in the comment section of the blog post!.