Lifestyle
A Definitive Guide to Taking the Best Care of Your Skin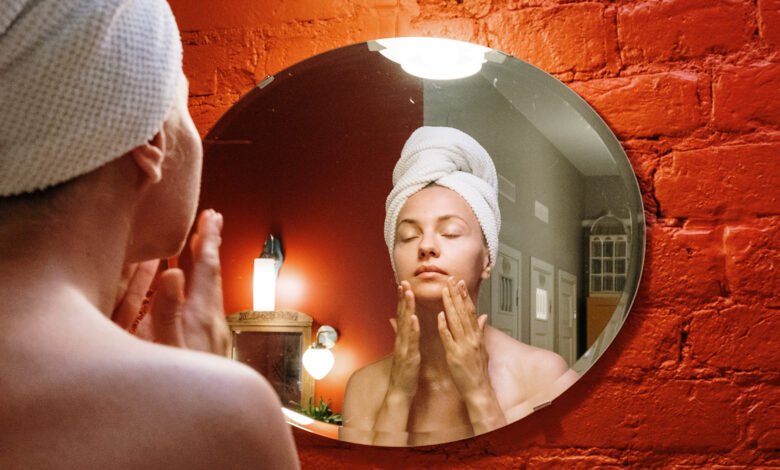 Perhaps, you have uncertain that you have sensitive, dry, or oily skin, but do you have any idea what type of skin you have in actuality. Many people care for their skin with toner with tea tree oil and probably, this amazing product suit their face. But there are many people whose skin doesn't suit this product and they always in a search of the best products that can take care of their skin.
However, if you know your skin type, it will help you great for the next time when you will buy new skincare products. Indeed, if you use the wrong products or popular internet hacks, all these hacks can lead to worsening dryness, acne, or any other skin issues.
How to Build a Skincare Routine?
It doesn't matter what kind of skin you have but it affects how to adopt a daily routine for skincare. Because daily routine of skincare will help you keep up your overall health. Besides, a daily skincare routine can help with specific concerns like dark spots, scarring, and acne. Keep remembering, daily skincare routine has four steps that you can do easily once in the morning and evening before going to bed.
Pick that one cleanser that couldn't make your skin tight effect after washing. Try to clean your face not more than twice per day because more time cleansing can make your face dry and lead to many aging issues. Besides, if you have dry skin, don't apply too much makeup to your face. Avoid too much wash to get high-pitch cleaning of your face otherwise, it will mean that your natural skin's oil is gone. Used that cleanser that is well-known for all skin types.
Good serum for skincare should contain peptides, growth factors, or vitamin C and the best time to use in the morning before the sunscreen. At night time, prescription retinoids or retinol would work best. Most skin care professionals choose vitamin E and C serum and even retinol are more effective besides, they are easily available.
Even if you have oily skin, you need to moisturize but make sure you are using gel-based, non-comedogenic, and lightweight moisturizer. Besides, make sure that using moisturizer will not block pores. On the other hand, dry skin has many advantages because they can use more cream-based moisturizers. Many brands got a label on their products like cream or gel on the packing of their products but in actuality, most of them don't have.
Try to use sunscreen base on 30 SPF on your skin for fifteen minutes before coming out in the naked sun. Because sunscreen takes few minutes to activate and therefore you should wait till its activation time. If you have darker skin, it needs more protection from the sun because hyperpigmentation is difficult to correct.
So, use that sunscreen that can provide broad-spectrum protection from UVA and UVB. It would better to get the best recommendation from a skincare professional if you are unaware of these products. Don't play with your skin because this is the first thing people attract towards you.
Therefore, pick those products that have the best fit for your skin and sensitivity. Make sure you have read the label carefully before to apply on your skin. Some products like prescribe retinoids or retinol never use them at night because they can become harmful for the skin.
Skincare Routine for All Skin Types
Keep hydrate
Change pillow cover once a week
Wrap or wash your head before going to bed
Apply sunscreen every day but 15 minutes before heading out from the home
Start a skincare routine with simple and basic hacks and check whether it is reacting or not. once you observe, you are comfortable, you can use extra skincare products like masks, spot treatment, and exfoliants to enhance the health of your skin. And make sure, you are not forgetting to get the patch test if you are using new products. Particularly, if you are ensuring that you have sensitive skin. This precaution will help you recognize the possible allergic reaction as well.
For patch with a new product, you need to follow this rule:
Take a small quantity of the product and apply it on your skin in some selected area like your inner arm or inside wrist. These areas are the best ones to use because they will not show any reaction.
Wait more than 24 hours because some products have a slow reaction process. So, you need to observe any reaction if you have.
If you have sensitive skin and allergic, you need to wait at least 96 hours to see the application because if there is a delayed reaction.
An allergic reaction can include redness, itchiness, irritation, or small bumps. If you find all these symptoms, wash at once your patch test area with water and can use a gentle cleanser to remove all effects. So, replace those products at once and you must try another product that has a super effect on your skin. For example, an organic acne cleanser is the best fit for all skin types.