Automotive
Check CPLC Number of Your Vehicle In Karachi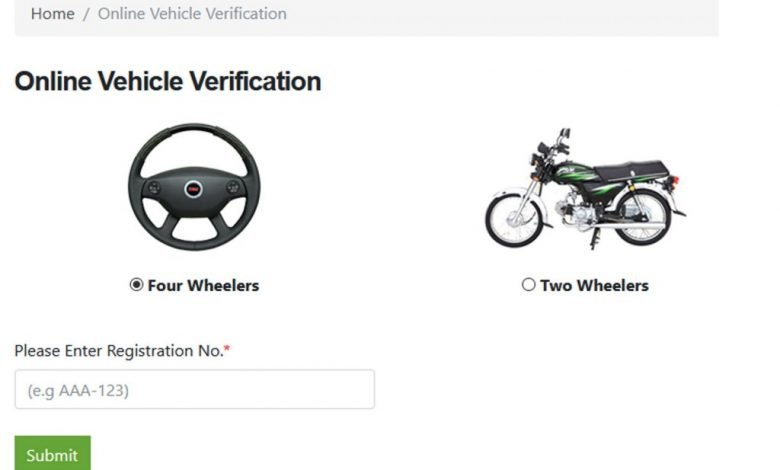 CPLC Number Karachi
With the ongoing increase in the population in Pakistan, the primary concern of Pakistani citizen is to cater for their needs on a budget. As the number of people increasing the cplc number of vehicles is also growing. With limited income, not most Pakistani citizen can afford brand new cars for their use. That is why they chose to buy a used vehicle that is economical and cost them much less. 
With that being said, if you are one of those Pakistani citizens who opt out of used cars, this article is for you. There are many complications during the paperwork when you buy a car. Indeed, there are far more complications you can face when buying a used car. One of the biggest concerns people face when buying used cars is when they know that their buying is not verified. This is where we come in handy. We have gathered enough information for you so you can buy a used vehicle with complete trust.
Step By Step Guide To CPLC Number Karachi 
Step 1 
When you click the link for online vehicle verification, you will be redirected to a form type interface. The form is mandatory to fill as it requires all the essential information on vehicle ownership. Fill up the blank sheet to proceed further to the next step. Make sure you complete the first step very carefully. You might need to redo few attempts before you successfully get the desired results.
Step 2
The second step is easy and will not take much of your time. After filling the form, you will be redirected to another page captioned as the registration number or vehicle number. This means that you have to enter the alphanumeric digits that your number plate has. 
Step 3 
The last step  After completing the steps mentioned above, a search bar will be displayed and will fetch all the required information you need.
The appearing results may contain the following information:
Owner Details

Registration Details

Vehicle Information

Chassis Number

Engine Number

Year of Registration

Company Name

Vehicle Model

Tax Payment Details

Engine Capacity
FAQs Related to Vehicle Verification 
Here are answers to the most commonly asked questions related to Vehicle verification in Karachi. 
How can I check my car via the CPLC number in Karachi?
Here is how you can check your car via the CPLC number  in Karachi
Contact CPLC 24/7 Call Centre helpline at 021-35662222 & 021-35682222 for verification of vehicles.

Provide the registration details of your car, engine, and chassis number to the operator for proper affirmation

.The operator will there and then verify the particulars of the vehicle you intend to buy through the stolen/snatched vehicle database of CPLC
How can I check my car registration in Karachi?
To check the car registration details in Karachi, choose the type of transportation on the Excise and Taxation Department, Sindh. First, select the kind of vehicle, whether it is a two-wheeler or a four-wheeler. Then write the registration number of the vehicle. When you click on submit, then it will fetch the relevant details against the registration number.
How can I pay my vehicle tax in Karachi?
If you are looking to pay your vehicle tax in Karachi, visit these 12 designated National Bank branches linked with Civic Centre, Karachi.
The automated system present at the Civic Centre in Karachi is also linked with the regional directorates, Excise & Taxation at Hyderabad, Sukkur, Larkana and Mirpurkhas. Taxes are levied during vehicle transfer and new car registration. Moreover, motor vehicle tax and withholding tax is also levied once you own a vehicle in Karachi. The details are present in the Excise, Taxation and Narcotics Control Departments website, Karachi.
For more information, keep following JagahOnline Blogs. Don't forget to follow JagahOnline on Facebook for the latest updates on Pakistan's real estate market.