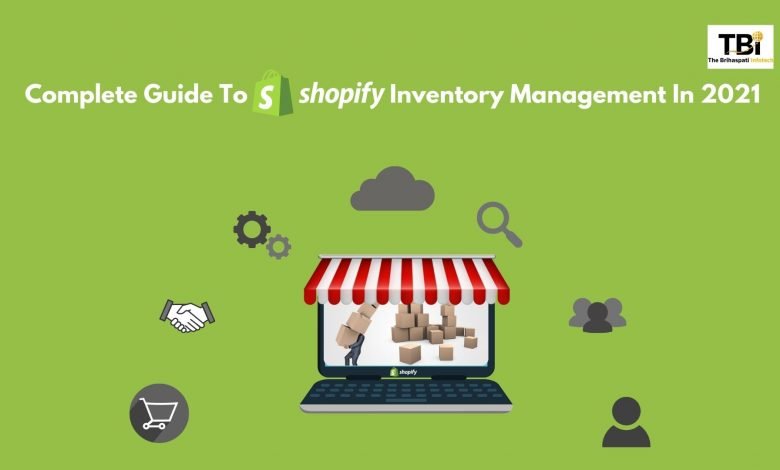 Shopify is one of the most well-loved and reliable eCommerce platforms amongst eStore owners. This cloud-based platform has helped a variety of businesses in taking their products online. Widely identified with its easy-to-use and flexible backend, this platform can be a reliable option for moving your business operations online. Further, you can also hire Shopify developer to integrate business-specific solutions in your Shopify store's backend.
However, complete reliability on the platform and Shopify development company can eventually cause chaos in your store management and order fulfillment. To avoid this, understanding basic backend features and creating an efficient store management strategy is a must. With the help of proper store management, your business can easily experience the following perks:
Faster order fulfillment

Better brand image

Higher Conversions 

Lower abandoned carts
With this article, we will look into Inventory management, an essential element for smooth eStore operations. To understand inventory management and ways it can help your expanding business to serve, stay tuned!
What is Shopify Inventory Management?
Shopify Inventory stores the information about stocks of every product available in your online store. It helps you with presenting information on product availability to users. Further can also assist in planning the restocking process according to the product's demands. With the help of proper inventory management, you can easily access the following benefits: 
By understanding the number of products left in your inventory, you can plan better order fulfillment.

The proper inventory management process also makes it easier for you to access every product's performance. 

Moreover, it also helps you to make calculated decisions regarding product restocking. Hence, assisting you with insights for investing in the right places.
Hence, we can say that inventory management is a crucial element for making better business decisions and providing enhanced services to the users. For this, you can also choose to hire Shopify developer for performing the required customization.
Tips Improving Inventory Management In Shopify Store
From the discussion above, we can conclude that with the help of Shopify Inventory management you can enhance business operations. However, merchants mostly avoid this aspect of store management until it starts showing visible effects on their store. 
To avoid such situations, creating efficient and business-specific store management strategies is a must. To achieve this, you can follow the inventory management hacks mentioned below:
Setting Sat Per Levels: Sat per levels can help you avoid situations of product unavailability during high demands. In this, you can set a minimum amount of stock for each product. Once the availability drops below that, you'll receive a notification for restocking. It will help you ensure consistent product availability.
First In First Out: In the FIFO order fulfillment strategy, the first purchased stock gets distributed amongst users on priority. It helps you to avoid the storage of expired products in your inventory and ensure profitable order fulfillment. 
Contingency Planning: Contingency planning helps you sail through sudden changes in the business environment smoothly. For this, your inventory should have a proper backup to handle unexpected changes. You must pre-plan for sudden business operation woes such as:
Unexpected rise in demands

Shortage of cash for restocking products

Warehouse arrangement for seasonal rise in demand
Regular Auditing: Generating periodic reports of product availability is a must to plan product restocking. For this, you can set up a notification system to receive periodic data regarding your inventory. 
To Wrap Up
Inventory management plays an irreplaceable role in improving your overall business operations. Further, it also directly impacts your interaction with target users and brand image. So, adapt to the above inventory management hacks today according to your business requirements for better order fulfillment. With the help of a business-specific strategy, you can easily enhance your overall profits and sales.