Every business strategy revolves around increasing customer satisfaction. However, business owners sometimes forget that it all starts with the way you handle customer communications.
Customers have high expectations. You must meet those expectations or they'll go to your competitors. Customers want to buy from businesses that not only provide them with a good product or service. They also want businesses that make it simple for them to get assistance when they need it. 
A company that has omnichannel platforms is more likely to retain clients than businesses without an omnichannel solution. The reason being that omnichannel platforms allow businesses to interact with customers via multiple channels. All of these channels are linked together to provide a coherent experience for the customer across the board.
Simply put, customers want you to go above and beyond for them when they need it. Four suggestions for improving your interactions with customers are provided in this article.
How to Make Your Customer Interactions an Excellent One?
You already know that the customer experience is an ongoing work in progress. And we've established that businesses should be constantly looking to enhance and iterate on. 
Here are some tips to get you started on making customers love interacting with your business:
1. Using Omnichannel Contact Center
Customers of this era are becoming more familiar with technology. Also, they expect businesses to remember them and their relationship history in every interaction. 
A lot of customers enjoy being able to relate with you on multiple platforms. However, they would love it more if they don't have to keep repeating themselves with every new channel. Companies who make use of contact center omnichannel solutions can meet those desires of clients. With omnichannel contact center software, you can retain the context of the issue irrespective of the platform.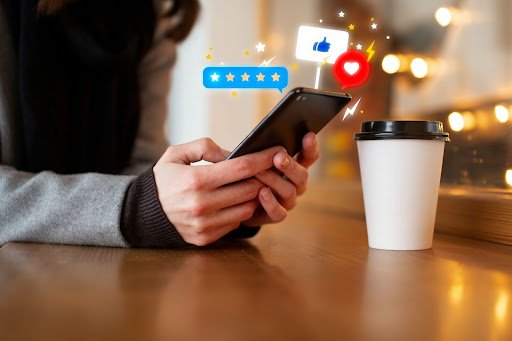 Source: Pexels
In addition, with contact center omnichannel platform, businesses efficiently function as a single channel. Companies can also provide high-value customer experiences at all touchpoints. Imagine a customer contacting your business using a desktop. Then, when they switch to a mobile device to continue, they have to start the conversation from scratch. This can be saddening. 
With contact center omni channel platforms, conversations that begin on Facebook Messenger can be immediately switched to SMS texting or other channels. The conversation can continue where they left off. 
How  Omnichannel Contact Center Achieves Seamless Interaction?
Omnichannel contact centers have automatic synchronization of interactions across channels. This makes it easy for contact center agents to review the entire conversation history before assisting the customer. 
Let's say "agent A" was handling a problem for a specific customer but didn't finish. If "agent B" picks up, being able to see the conversation history will help resolve the problem faster. As a result, the customer will not have to restate the issue. This makes the customer feel recognized and special.
Additionally, customers have a choice in communication channels. Thus translates to increased customer satisfaction and creates a more individualized experience.
2. Express Gratitude and Empathy
Do you recall ordering a product only to discover upon arrival at home that it wasn't what you had anticipated? You then made the decision to call their call center. Only for you to receive an unpleasant response. This can be so annoying! Handle customers the same way you would like to be treated.
Empathy is the ability to understand some other person's situation and relate to their emotions. Also, add gratitude to your empathy, they go hand-in-hand. 
Let's look a bit into a few instances of what we are alluding:
Thank your customer for their patience if you or your company provided a substandard service. Always do this, even before making the necessary corrections. Also, thank your customers for their loyalty. There are a thousand competitors out there but they chose to buy from you. Let them know you do not take their feedback for granted.

Whatever way the issue is affecting your client's daily life, always apologize. This is very vital. The problem might cost them time or money. Or it might just be extremely frustrating to them. If they come to you with a problem, no matter how big or small, always be caring and apologetic.
Making sure every customer interaction shows your understanding of their difficulties. Appreciation for their loyalty will go a long way, and their trust in you will become even stronger.
3. Be Expansive and Communicative
"We are so sorry. Our delivery process ran into a few snags. We will rectify it now please. Thank you for your understanding". 
"We are so sorry. We placed the delivery of the product to California. But the delivery agency made a mistake and sent it to New York City. We are so sorry. We have sent the product down to you now, this time with no errors. Thank you for your understanding". 
Assuming you are a client; which of the above responses will you prefer and be comfortable with? Obviously the latter.
Your call center agents should not hesitate to break down the situation and apologize for them. Then explain how you have put things in place for it not to happen again. Even if you can not handle the situation at the moment, explain why. Be clear if it may happen again so the client can get ready for the future.
Customers want to know what you are doing to address issues and stop them from happening. This becomes even more important if it concerns personal data or information. In a case like data breaches and credit card hacks, make sure you communicate clearly and be transparent. Get all the technical details of the issues. This will give more room for trust and reliability.
4. Avoid Scripted Response 
Source: Pexels
When clients contact you by phone or email for assistance, your customers don't expect a scripted corporate response. Scripted, formal language can come off as hollow and insincere. This is especially if you're interacting with customers on social media.
Of course, you have to sound professional when interacting with a client. But use your natural tone, be authentic. You can even try to throw a joke to lighten them up. If customers contact you on Twitter, don't be hesitant to respond with a GIF or a hashtag. 
Try to include an emoji in your comment if you're doing so on Instagram. Small, thoughtful expressions like these can make you interesting to your clients. As a result, it will increase their desire to interact with you.
Summary 
Excellence is looking at your work and considering "what can I do better?." There are a thousand competitors out there, even more than you know. As a contact center agent or business owner, you must be deliberate in interacting with customers.  
If customers have previously had satisfying interactions with your business, they are more likely to buy more and stick around longer. To make your customers happy about working with you, do your part to make each sign-off gracious and positive.
Also, the need for an omnichannel contact center can never be overemphasized. This will make all the difference in your customers' experience.