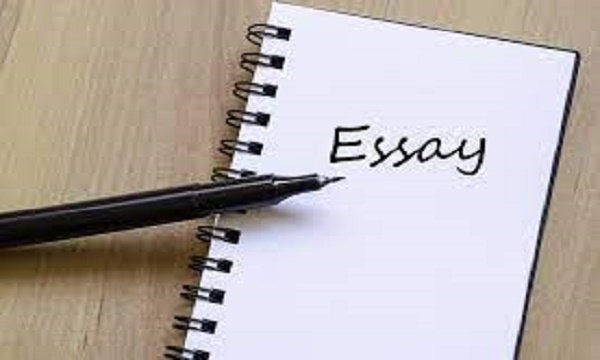 Education and Refrence
Essay on Rabindranath Tagore: A True Story of Life
Must Read Essay on Rabindranath Tagore: A True Story of Life
Essay on Rabindranath Tagore: A True Story of Life
Rabindranath Tagore has been a great poet, playwright, visionary and litterateur of India. He was born on 7 May 1861 in Jadsanko, Kolkata. His father's name was Devendranath Thakur and mother's name was Sharda Devi. He received his early education at home. He studied law from London University and returned to India without taking a degree.
Rabindranath Tagore also known as Gurudev. He started writing poetry at an early age. Tagore awarded the Nobel Prize for his work Gitanjali. Two of Tagore's compositions have adopted as the national anthems of the two countries.
Jana Gun Mana is the national anthem
Jana Gun Mana is the national anthem of India and Amar Sonar Bangla has been made the national anthem of Bangladesh. Rabindranath Tagore was an educationist and he founded the school named Shantiniketan.
He had inspired the people of the country with patriotism through his poems and he himself was also a great patriot. He died before independence on August 7, 1941. Even today he remembered for his writing work.
Essay on Rabindranath Tagore
Rabindranath Tagore was a great naturalist, short story writer, poet, playwright, essayist and painter. He was also an active freedom fighter. On November 13, 1913, he awarded the Nobel Prize in Literature for his book Gitanjali (collection of poems).
He wrote Gitanjali in 1910. Rabindranath Tagore was born on 7 May 1861 in Jorsanko, Calcutta (now Kolkata). He was the youngest son of Maharishi Devendranath Tagore and the grandson of Sharda Devi and Dwarkanath Tagore.
His father was a religious reformer and a leader of the Brahma Samaj. His immense curiosity to know about more and new things in the village school could not satisfy. Therefore, Tagore educated mostly at home under the guidance of private tutors.
University of London
Then he studied for a year at the University of London. The famous Henry Morley was one of his teachers at the university. Rabindranath was born and 'in a house filled with creativity'. At a very young age, he started composing verses when he was twelve years old, his first poem being published in a magazine.
His poems were regularly published in Bharati, a Bengali literary magazine. Besides Kavita, he wrote novels, travel accounts, musical plays, symbolic plays and essays. He was a prolific writer throughout his life.
His elder brother Jyotirindranath was a noted playwright and translator who, along with his wife Kadambari Devi, took care of fourteen-year-old Rabindranath when his mother died.
Kadambari Devi, in 1884, left a mark on Tagore's mind
The suicide of Kadambari Devi, in 1884, left a mark on Tagore's mind. His first collection of songs was published a year later. By 1890, Rabindranath had entered a new phase of writing, which involved taking a stand on controversial political and social issues.
Tagore became the most famous poet of his time, his works have been translated into many languages. His book Gitanjali which was published in English in 1912 won him the Nobel Prize in Literature in 1913. Tagore was the first Asian to receive the Nobel Prize in Literature.
His writings inspired writers, scholars, patriots and common men both in India and abroad. In 1915, Tagore was awarded a knighthood by the British Crown, but he abandoned it as a mark of protest against the Jallianwalla Bagh massacre in 1919.
Rabindranath Tagore include Sonar Tani, Poorvi
Other famous poetic works of Rabindranath Tagore include Sonar Tani, Poorvi, Sandhya Sangeet etc. Some of the famous novels include Gora, Ghare Bayer, Nauka Dubi, Chokher Bali, Buddhkurnir Hut, Chaturanga, Charadhyaya, Sheshe Kabita and Rajarshi.
His most memorable plays are Visaranj (1890), Dak Ghar (1912), Rakta Karbi (1926) and Chitrangada (1936). The most popular stories of Tagore include Kabuliwala, Chhuti, Khasudha Pashan, Subha and Nastanir.
His songs, collectively known as 'Rabindra Sangeet', are considered an integral part of Indian music and culture. Tagore painted in the late 1920s. He was over sixty at that time. His paintings were so vivid that it won him a place among the renowned contemporary artists of India.
Women's Emancipation and Education.
However, Rabindranath was in favor of women's emancipation and education. Also, He realized that the root cause of India's problems lies in the wrong education system of our country which he talked and wrote about. Moreover, Tagore believed that education is the only means of progress of India. In December 1901, he founded a school in Shantiniketan, West Bengal.
In 1921, this school became Visva Bharati University. He wanted to develop a world culture, which is a combination of Eastern and Western values.  MK. Gandhi, whom Tagore first called 'Mahatma', spent some time on his return from South Africa in 1915 and urged students and teachers to engage in physical activity to help themselves.
Rabindranath Tagore was an admirer but also a critic of Gandhiji. Rabindranath was a great patriot. He protested against the Camps Bill of 1898. In 1899, she also worked with Sister Nivedita in arranging relief for plague victims in Calcutta.
Rabindranath Tagore composed the national anthem,
Also, Rabindranath Tagore composed the national anthem, 'Jana Gana Mana' It song for the first time in the Calcutta Congress session in 1911. During the anti-Partition Swadeshi movement, his songs led to a patriotic rise among the people.
However, After the Jallianwalla Bagh Massacre (1919), Tagore renounced his knighthood as a mark of protest Tagore respectfully addressed.
Therefore, on 1 October 1931 he called for a mass rally in Calcutta. During the 1920s and 1930s, Tagore visited Iran, Egypt, Europe, North and South America, Japan and China. He lectured, usually, on a higher philosophical plane.
Conclusion
Moreover, He gave a lecture on 'The Religion of Man' in 1932 at Oxford University. Also, Tagore spent long periods in Europe, America and East Asia. During this period, he worked as a spokesperson for the cause of Indian independence.
In conclusion, Tagore died in 1941, leaving behind a legacy of world-class literature. He is one of the most influential Indian writers. The house where he lived, in Santiniketan, has converted into a museum and has named as Rabindra Bhavan.
External Link