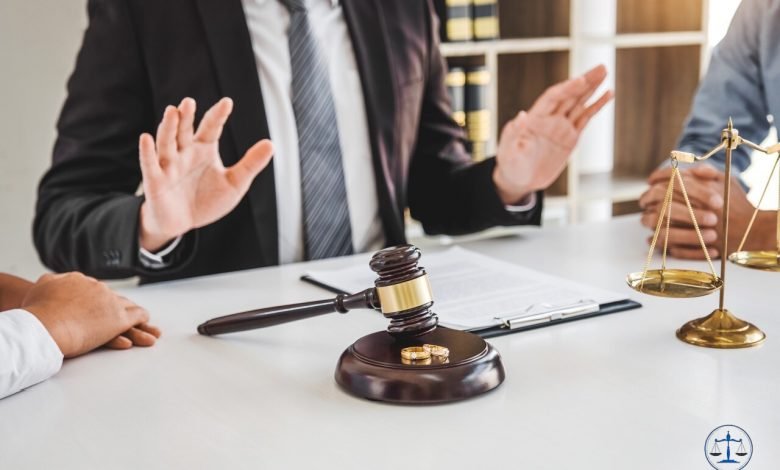 When in marriage mutual understanding, love, care and support makes marriage a happy and easy go ride similarly when divorce is mutually decided and supported, that makes procedure an easy process. If any one of the parties is not willing to participate in divorce or not supportive throughout the process, so this creates a lot of loopholes in the procedure.
This is the ultimate step for the termination of a marriage. When the married couples don't want to continue their marriage with each other, they call their marriage officially dissolution. It is a long, complex, lengthy and time-consuming procedure. Usually, the official way of divorce is the same for every caste, creed, sex and race but sometimes it might differ. As in the Muslim community, triple talaq acts was considered as the official divorce among them, until 30th July 2019, when the Indian parliament made triple talaq a criminal offence. The court is the official and legal door for any marriage termination and it should be consider supreme. 
How to File for Divorce in Delhi
The first step to the divorce procedure is to file a petition by both parties and present it to the district court. In that petition that has to mention how long they have been living separate (if they were) and both the parties have mutual consent to divorce without any conflict or back off in near future. 
When it is confirmed that both the parties are ready for divorce, they should file a petition to the district court of Delhi and from there the other layer of procedure will begin. Both parties should conclude a few conflicts like child custody (If any), alimony, maintenance and others.
If the couples want a peaceful termination rather than sulking on-court procedure then they can go for mutual divorce. The best part of the mutual divorce procedure is that both the couple can terminate their wedding with each other's consent without any heat and argument of putting allegations on each other forth and away. 
Requirements for Mutual Divorce
Husband and wife have to live separately for at least one year or more.

Both of them mutually decided and agreed on a divorce.
Advantage of Mutual Divorce 
Mutual divorce is the best form of divorce as they 
Saves energy, time, money 

No unnecessary drama involved

No cases of putting allegations on each other party.

With couples, the family split with each other peacefully and with no involvement of trouble.
Steps on How to File for Mutual divorce
Both parties should live separately from each other for at least one year or more before filing the petition.

The petition should be filed to any family court or district court of Delhi where couples used to reside or where the wife resident is.

This whole procedure of mutual divorce cost approx. Rs 25,000- Rs 80,000. From hiring advocates to documentations and other essential needs and demands.

It is a long process so it should be assume that the procedure would take around 1 year at least from the petition filing date. Time duration keeps on varying from case to case and level of simplicity to complexity. 
Here is the list few Best Divorce Lawyer In Delhi
Adv Arun Yadav
Contact number- 9910431437
Email – arunyadav803@gmail.com
Adv Rajkumar Solanki
Contact number- 9318402198
Email- rajkujmar196@gmail.com
Adv Swati Jindal
Contact number- 9911232024
Email- swatijindalgarg@gmail.com
Adv Pankaj Kumar & co 
Contact number- 9871083454
Email- advpk8@gmail.com
ADVOKNIT LAW FIRM
Contact number- 9311625076
Email – info@advoknit.com
There are plenty of lawyers in Delhi whose cost and expenditure depend on their past experiences and reputation. Choosing a lawyer for divorce should be a smart and careful move because they are the ones going to hold all the backbone of your case; therefore you better be prepared to choose lawyer according to your expectations from them via legal support, expert eye, research depth and another important factor. 
Few questions/points that should be in mind while picking a divorce lawyer
How many years of experience they have

What are their success rate and track records

 How many cases they have contested and how many were successful in their favor

Do they have a team, if yes what experience do, they hold

How fast they are into resolving cases.
If you have any questions regarding any legal matters then must go with "Delhi Lawyers" website to get all the information you want to need.
Recommended: What is the most common reason for divorce?