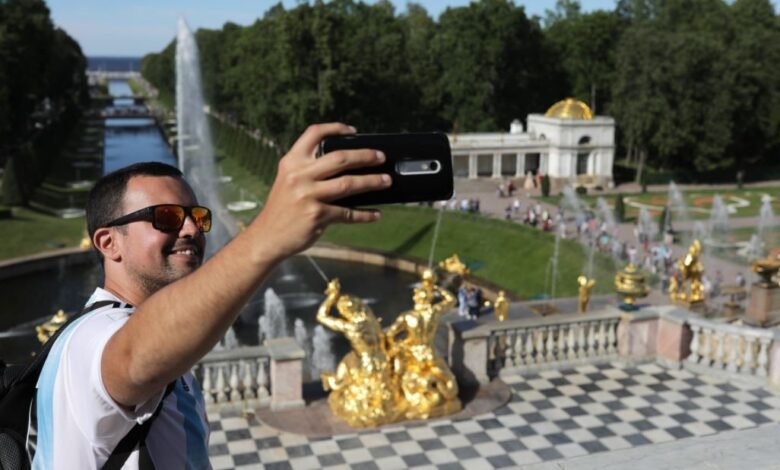 .Here is an introduction to e-visa in Russia and, how an electronic visa for foreigners differs from a regular tourist visa and who can get it?
The Russian Federation's Chairman of the Government, Mikhail Mishustin, approved the legislation on the procedure for issuing an electronic visa. The State Duma passed a law on electronic visas for foreigners entering the Russian Federation on July 31, 2020. The introduction of a unified e-visa in Russia will help the development of tourism. Increase the investment attractiveness of the regions and contribute to economic growth.
Foreigners will be able to enter Russia on an electronic visa, which will be distributed electronically and is free of charge, beginning January 1, 2021. Russian e-visas are valid for three years. However, they are only available to residents of those states and are only valid for visits to three regions. We figured out how e-visas work today and what did change from next year.
What is an e-Visa?
A visa with which you can come to Russia as a tourist. As well as "on a business visit, to participate in scientific, cultural, socio-political, economic, sports events". Such visas are issued to citizens of 54 states.
What electronic visas are there now?
Now electronic visas can be obtained to visit the Far Eastern District, Kaliningrad. And Leningrad regions (one visa – one region, you cannot move between them).
You can enter Russia with an electronic visa through certain checkpoints in these three regions. (specific airports, train stations, automobiles, and sea points are indicated on the checkout page).
Now the e-visa is valid for 30 days from the date of issue. and allows you to stay in the selected region for up to 8 days.
From January 1, 2021, foreigners have the opportunity to obtain a single e-visa for the entire territory of Russia. and with longer periods of validity (60 days) and stay in the country (16 days).
Electronic visas issued before December 31, 2020, will be valid until February 3, 2021, at the most. 
How to get an e-Visa?
You need to fill out the form on the Foreign Ministry website of Russia. It's free and no invitation, no hotel reservation, no tickets are required. A visa is issued for 4 calendar days. respectively, you must apply no later than 4 days before entry (but not earlier than 20 days).
From January 1, 2021, the conditions for applying for an electronic visa remain the same as now.
How the new e-visa in Russia will differ from the usual tourist visa?
The e-visa is free, no consular fees need to be paid.

It will operate twice as long as the usual tourist one: 60 days instead of 30.

The maximum period of stay in Russia with a new electronic visa is 16 days. with a tourist visa – 30 days.

To issue a tourist visa, you need a confirmation of the hotel reservation. for an electronic one – no.

A tourist visa can be double-entry, while an e-visa can be used to enter Russia only once. (for example, if during a trip to the Kaliningrad region to leave for Poland, it will not be possible to return).

Citizens of certain countries will be able to apply for an electronic visa. Most likely, in 2021, the list of countries will coincide with what exists now (for issuing visas to the Far Eastern District, Kaliningrad, and Leningrad regions).
What are the problems with e-visa in Russia now?
If the information on the questionnaire does not fit the information on the passport, entry will be denied. Citizens with dual names can find themselves in this situation. When filling out the forms, they cannot be entered into the programme.
Even, if you overstay your visa and leave before the 16-day deadline. Foreigners will face a fine and a five-year ban from entering Russia.
However, the first day of stay in the country is considered exactly the date on which the border was crossed.
When foreigners do not need a visa to Russia at all?
All over the world, including Russia, there are so-called visa-free cruises. Passengers of cruise ships and groups of tourists on ferries can stay in Russia without a visa if they live onboard and their ships stay in Russian ports for a total of no longer than 72 hours. Tourists can only travel by land within the framework of a certain group program.
Where to relax in Russia?
The most beautiful places in Russia are not necessarily hard to reach. A couple of hours by plane – and you are walking around the impressive Kazan.
In Kazan, the Tatar culture was closely intertwined with the Russian – and it turned out to be a lovely child of mixed blood. In the Kazan Kremlin, right across the street from the Annunciation Cathedral, the Kul-Sharif Mosque rises – both of incredible beauty.
The National Museum is also fraught with amazing contrasts. You will see a talk of any label from the times of the Kazan Khanate and a carriage in which Catherine the Great traveled. In the Old Tatar settlement it is interesting to look at the neat. Brightly colored houses that have survived from the old days, and on Bauman Street, the local Arbat, to pet the bronze cat of Kazansky.
Must Read:
Last Words,
In this post I talked about Russia's e-visa. Population is increasing very fast around the world. If you are from India, you can follow the Hindi advisor blog. I read an article in this blog which described in full detail that "Bharat ki jansankhya kitni hai." Many people search in India to know about "India ke President kaun hai". Apart from these posts, many good posts have also been written on this blog.