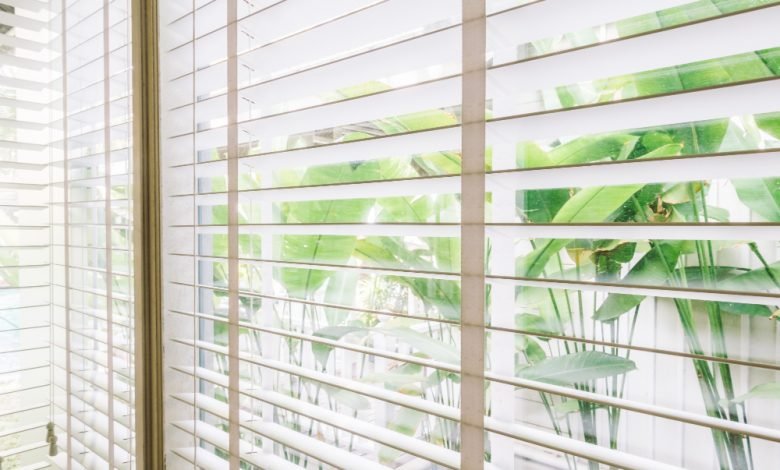 Services
How to Repair Commercial Blinds: A Brief Guide
Window blinds keep offices safe, secure, and comfortable. Besides protecting the building from weather-induced problems, these blinds go a long way in building a healthy work culture. It is not always easy to keep commercial window blinds up to date and clean. You need to make investments from time to time. With proper maintenance and care, your window blinds will be solid and efficient.
Just like any other home décor item, window blinds are susceptible to breakages. Commercial window blinds problems should be addressed right away. Broken window blinds can lead to several workplace accidents. With employees working round the clock, you can put their lives at risk. Here are some practical solutions that will help you repair your commercial blinds as and when necessary –
How To Fix Broken Wood Blinds?
If you are thinking about window treatments for temperature and light control, you can install wood or faux wood shades. Wood shades develop several types of problems over time. You face difficulties in lowering the wood slats. Displaced wood slats can get stuck – you won't be able to tilt them or adjust their angles. To make commercial blind repairs on wood blinds, you should hold and lift cord levels with a headrail. If you can't pull the cord from the cord lock, you need to try alternative methods. Locate the pin of the lift cord and push the pin to disengage the cable. Once you have managed to remove the cord, replace the slats.
How To Fix Broken Cellular Shades?
Cellular blinds are one of the preferred window treatments that are used for their moisture-resistant features. Sometimes cellular blinds won't hang properly. You can try to raise and lower your blinds a few times until they restore their normal functions. Additionally, you can face issues with cord controls. When such problems occur, you can fix the blinds by removing the cord from the headrail. As an essential step, you can untie the cord, retie the upper knot, and move the knot up to the required level. After adjusting the knot, you can lower the blind to any level that seems right.
How To Fix Broken Metal Window Blinds?
When you have aluminum mini blinds, you need to handle them cautiously. Aluminum slats bend easily. Once the slats are bent, you can't restore their standard shape. To make commercial blind repairs on aluminum blinds, you can remove the blinds from the window and repair the slats. Since aluminum slats are sharp, employees can cut their fingers and develop. Disengage the damaged slat and place it on the flat surface. If you are trying to detach the window blinds from the frame, you should use 1″ wood, just about the size of the slat. Fix the damaged slat by applying pressure along the crease of the blind slat. Repeat the process until the mini blind slat reaches its original shape.
Commercial blind repair requires several essential considerations. You should enlist an expert to help you with window blind repairs. The mentioned points offer some beneficial tips to help you fix window blinds with effective strategies.