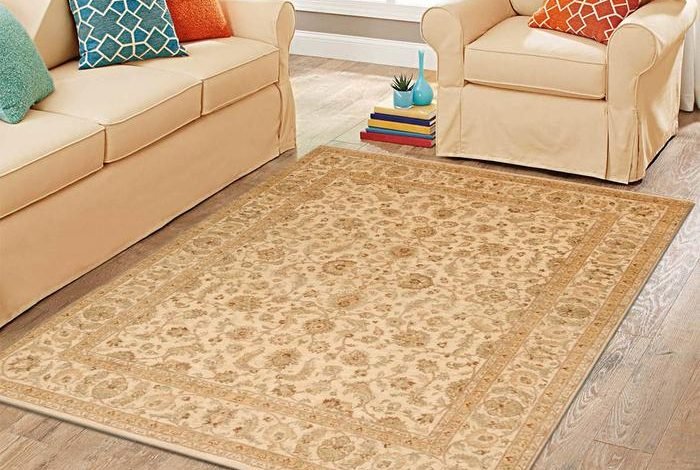 The outdoors and patio are just as inviting as the indoors, and they can make a great place to show off your home decor. The right outdoor items can transform an ordinary backyard into a beautiful modern oasis. These days, the lines between indoor and outdoor spaces are blurred. More and more people use their patios as a living room, dining room, or even office space. This has led to new trends in decorating for outdoor living spaces that use some unique items found inside your home! Get ready to enjoy the outdoors with these amazing indoor items. This year, it's time to bring your style outside! Whether you're celebrating a birthday party or want a new decor for your patio, these items will make any place feel like home. 
We have listed some of the favorite indoor items that look fabulous when placed outdoors below!
Bring Curtains Outside
Do you have curtains inside your home? Take some of those beautiful drapes and hang them outside on a clothesline. This is perfect for when hosting an outdoor party or event. It will give the space extra privacy while still letting everyone enjoy the outdoors! Curtains will also create a dramatic backdrop for your photos.
Bring a Rug Outside
Does one room in your home have the perfect rug that you want to show off? Bring it outside! If you're tired of the same old concrete or brick outdoor space, then consider adding a rug. This item is usually saved for inside use, but it can be perfect when placed outside to break up areas and add depth to your decorating scheme. This is an easy way to make any porch or patio feel like a cozy space for entertaining guests and family members. Just take the area rugs out, lay them on some grass, and voila.
Hang a Mirror
Out of all of the indoor items in your home, a mirror can be one that you might not expect to see outside. But let us tell you, an outdoor mirror will make you wish that it was always outdoors. Hang it up on a fence or wall so that guests can see themselves and admire your fantastic taste. Frame a large mirror with other pieces in your yard like a tree or flowers, and it'll be even more dramatic!
Add Furniture
Outdoor furniture is one of the best investments you can make in your home, especially if you love entertaining. Create a very chic feel by adding some outdoor chaise lounges and chairs with brightly colored cushions that add pops of color to an otherwise neutral space. Bring that cozy indoor feel to the outdoors by placing a large sectional sofa. You can even bring some of those indoor plants outside by adding planters and a gorgeous string of green lights wrapped around an outdoor tree branch.
Benches and Ottomans
Add a bench or ottoman to your patio. It'll be perfect for resting by the pool while you chat with friends and also as an extra place to sit out in front of your home when entertaining guests. Leave a fun, colorful outdoor bench with an interesting pattern and throw on a cozy Persian rug for extra style. To complete the look, add ottomans.
Place an Accent Piece of Furniture
Accent pieces of furniture are a great way to break up an otherwise boring space. Bring a bold color chair or chandelier or sconce outside with a set of chairs and place them in your front yard. It's sure to add style where none may have existed before, and it'll also be a great way for you to enjoy the sun while evening falls.
Table Decor
Don't forget to dress up your table with the right type of decor. A nicely set outdoor dining area is all it takes for a beautiful gathering that's sure to impress guests. Add candles and flowers, and don't be afraid to try something new! Place food in baskets or on round serving trays rather than traditional straight-line plates.
Bring Lamps Outdoors
Lamps are usually saved for inside use, but if you want to take your decorating outside, bring out the lamps! Place them by tables and chairs or on a side walkway. Lamps give off just enough light without being too harsh against any nearby plants that may be sensitive to bright lighting.
Floor Cushions and Pillows
Pile floor cushions and pillows on top of one another, then scatter them around the yard. This is an excellent way to add some color or character to your outdoor area while also providing a comfortable place for guests to relax!
Canvas Backdrop
A simple backdrop can make all the difference in any room! The same applies outdoors too. Hang a blank canvas or some tulle from your porch ceiling and let it cascade down to the ground. It will serve as an excellent background for photos, video clips, food stations, etc.
Use Bold Colors for Your Outdoor Living Space
It's always a good and attractive idea to use fun colors and patterns when decorating your home. Bring the same philosophy outdoors using bold, contrasting color combinations in pillows, rugs, tablescapes, and other furnishings on deck or porch! Hang a swing with a lot of colorful cushions and pillows and use it to create a cozy reading nook in your backyard.
Place a Firepit
It's a perfect idea for those who live in colder climates. Place a firepit near the entrance of your home or porch to create an inviting ambiance after dark. Add this to the center of any seating or side tables. It'll also provide some heat!
Place Flowers at Different Heights on Your Deck or Porch
Not every deck or porch needs to be decorated with the same type of flowers. If you have a wide variety, consider placing different heights and colors in containers or baskets across your deck or porch for an eye-catching arrangement!
Add Vertical Lines to Your Outdoor Decorations
It's always good to add some vertical lines when decorating outside since it will give your space more visual interest. Try to find some tall items to use as a focal point, such as trees or trellises for climbing plants. Hanging a floating shelf or even riding a string of pictures for an additional touch can help make your outdoor space look more fabulous.
It's a Wrap
 For something that looks fabulous both indoors and out, why not invest in a rug? A good-quality carpet can be used for years to come all over the home. You may have heard of people putting rugs outside as well; it's no wonder! RugKnots offers an amazing assortment of high-quality indoor/outdoor rugs with tons of color options and beautiful styles. Explore our website today or stop by one of our showrooms to see what we offer firsthand. We know you won't regret your decision when you buy from us – after all, who says "no" to more space?