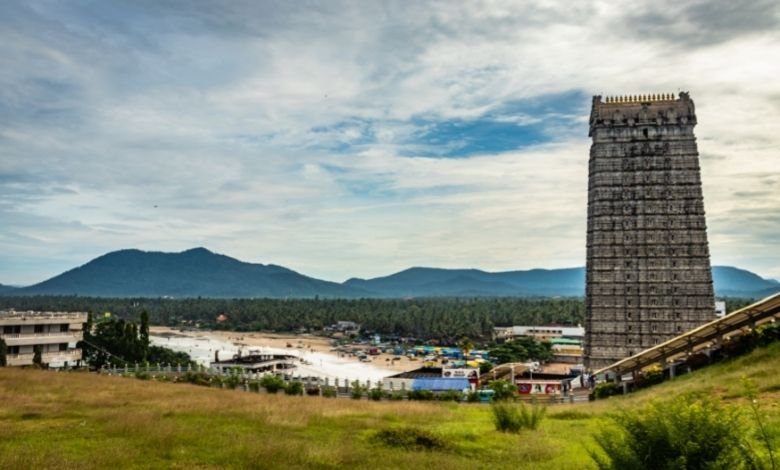 The state of Karnataka has many important cities, and people from all parts of India come here every year. Bangalore is the capital of the state and known as the "Silicon Valley of India." Multiple international airports and major railway stations are also present in the form. Today the state has 507 out of 3600 monuments protected by the central government. Hindus from all over the world visit the state for the Karnatak temple tour for pilgrims. In short, Karnataka is a must-visit for all. 
The detailed trip plan is explained below.
Day 1 – Arrive at Bangalore
Bangalore is the city a start your trip for the Karnataka temple tour. It's effortless for the tourist to get in. You can come in from all parts of India with a major international airport. You can book a taxi in Bangalore before your arrival. After that start directly towards Kukke Subrahmanya. Check-in to the hotel and get freshen up for a visit to Subrahmanya temple. Kukke Subrahmanya is one of the holiest sites for Hindus. It is also covered with lush green forest. The temple is devoted to Lord Subrahmanya and the Snake God Vasuki. There are many rituals performed here by Hindus for the snake God. 
After visiting the Kukke Subrahmanya temple, you can also visit the Adi Subrahmanya temple. Subsequently, return to the hotel for a night's stay. 
Name: Bharat Taxi
Address: Anandha Apartments, A/1, 2nd main Rd, KSRTC Layout, 2nd Phase, J. P. Nagar, Bengaluru, Karnataka 560078
Phone: 096960 00999
Day 2 – Travel to Dharmasthala and Mangalore
After breakfast, you can start your trip from Kukke Subrahmanya toward Mangalore. In addition to that, you will stop at Dharmasthala. This place is an important Hindu pilgrim center. Here, you can explore many ancient temples like Manjunathaswamy Temple, which is a significant attraction. After this, you can visit Ratnagiri and get amazed by the statue of Bahubali. Also visit Sri Rama Kshetra is located on the bank of the Nethravathi River. 
Dharmasthala is just 60 Km away from Kukke Subrahmanya and is known for its Dharmasthala temple. This temple complex has shrines of Shiva. Ammanavaru, Manjunatha, Chandranath, and the Dharma Daivas are also part of the complex. A Jain administration runs the temple, but a Hindu priest conducts poojas and rituals. 
You can proceed towards Mangalore after touring Dharmasthala. It will take around 120 minutes to cover a 75 Km distance and reach Mangalore. Contact below for a taxi in Mangalore.
Name: Bharat Taxi
Address: G-1 Ground Floor Kings Court Apartment, near Kaprigudda Masjid, Attavar, Mangalore, Karnataka 575002
Phone: 096960 00999
Day 3 – Mangalore to Udupi
Mangalore is known as the "Port City" and is an important trading center for India. Major imports and exports take place here throughout the year. This critical trading center is situated only 371 Km from the capital.
After breakfast, you can leave for some local sightseen in and around Mangalore. You will be able to enjoy some historical monuments, ancient temples, and scenic views while touring. You can start by visiting the Kadri Manjunatha temple. After that, you can see some other temples. These include Mangaladevi Temple, Sharavu Mahaganapathi temple, and Kudroli Gokarnatha Temple. 
You can also travel to Kateel Durga Parameshwari Temple, which is 20 Km away from Mangalore. En-route you can also visit the Kudupu Ananthapadmanabha temple. After seeing all these temples, you can start your journey towards Udupi. After reaching check in to your hotel for some rest. You will enjoy stunning views at Malpe beach during sunset and your stay at the hotel.  
Udupi is a famous destination and gets visitors in huge numbers. It is a pilgrim center for Hindu, and the Krishna temple is a major attraction. 
Day 4 – Udupi to Gokarna via Murdeshwar and Idagunji
You can start the day early and visit the renowned Sri Krishna Temple. Visiting here embraces the positive energy of the place. Covering another temple before breakfast will be good. They are Chandramouleshwara temple and Ananthshwara temple. After breakfast at the hotel, you can check out and move on toward your next destination Murdeshwara. Udupi to Murdeshwar is 103 km away, and you can visit Anegudde Vinayaka Temple on the way.  
Murdeshwar is a small town on the coast of the Arabian Sea and attracts tourists from all corners of India. This town is known for its beaches and second tallest statue of Shiva. After visiting Murdeshwar, you can head towards Gokarna, which is further 80 Km away. You can visit Ganapathi Temple at Idaguji on your way toward Gokarna. 
Day 5 – Gorakarna to Sirsi
You can take a bath early morning and start your Karnataka temple tour in Gokarna. Start your day visiting famous temples like Mahabaleshwara Temple. Subsequently, you can visit the Ganapathi temple and Tamra Gowri Temple. You can have breakfast in the hotel and check out. Now you can start your journey from Gokarna to Sirsi, which is 85 Km away. You can check in to a prior booked hotel in Sirsi and take a rest for some time. 
From Sirsi, you will start your short trip towards Sahasralinga, which is 17 Km away. This place gives its visitors some fantastic views to enjoy. You will find hundreds of Lingas there carved out of stones. You can then visit Sri Madhukeshwara Temple and Sonda Vadiraja Mutt.
After returning to Sirsi in the evening, you can visit Marikamba Temple. Similarly, this temple dates back to the 16th century. This temple holds particular importance in the Hearts of Hindus in Karnataka. Temple houses tall statues of Goddess for worship. You can end your day by visiting Shri Gopalakrishna Temple and Maha Ganapathi Temple, located nearby. 
Day 6 – Sirsi to Kollur via Jog Fallas and Sigandur
After visiting the temple for five days now, you can travel to Jog Fall. Only 65 Km away from Sirsi, Jog falls a fantastic natural beauty. It is the second-highest waterfall and is of tremendous beauty. You can now proceed toward visiting Sigandur Chowdeshwari Temple. This place is covered with lush greenery all around. 
You will now start your journey towards the final destination of the day. Kollur is just 48 km away and offers a beautiful road trip. Kollur is nestled on the foot of western ghats and is famous for Mookambika Temple. After reaching, you can pay a visit to the Mookambika temple and offer your prayers. You can now take a rest staying at a hotel in Kollur.
Day 7 – Kollur to Sringeri to Horanadu
Similarly today you can start traveling toward Sringeri after morning breakfast. On the way, you can capture some fantastic views of Agumbe Ghat. Temple you can explore in Sringeri includes Vidya Shankara and Sri Sharadamba. After the temple visit, we can proceed toward Horanadu.
Horanadu is a place of natural beauty in the Chikmagalur district. Likewise, you can also visit ancient temples and deities made of Gold. 
Day 8 – Horanadu to Bangalore via Kalasa, Belur and Halebidu
Finally, the last day of your trip, and consequently a relaxing journey toward Bangalore awaits. In other words, today you have very little to do. You can have breakfast and start your journey from Horanadu to Bangalore. On the way, you can visit Kaleshwar Temple at Kalasa. Subsequently, after reaching Bangalore, you can take a drop-off at the airport or railway station. You can also choose to stay in Bangalore for one or two days if needed. 
To sum up, I hope this trip planner will help you in curating one according to your interest.
Related to post: 3 Reasons Why Travelling Is Important
Advertisement Banner By Articles Do