Fashion
List of 10 Best Rappers and their Famous Hits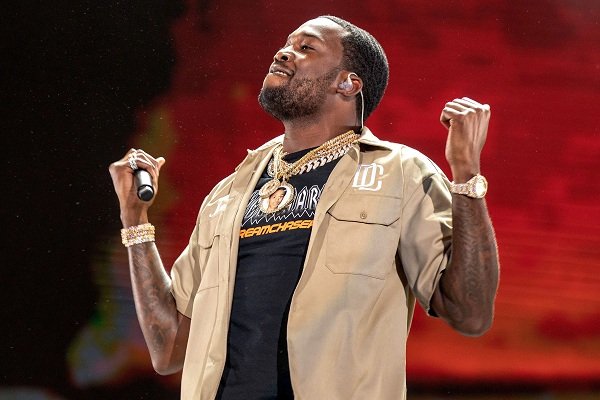 The rap genre is an art that engraves in your soul, sticks to your mind, and stays in your heart. From the catchy beats to the lyrics that even though rapped at a fast pace, have stories of their own. Rappers inspire me, bring out the rebel in me, and bond with me using an energetic and fast pace. That is the beauty of it all.
Map your Heart with these Rap Artists
So, without wasting time and giving tribute to these legends,
Let's check out the 10 best rappers at Articlesdo and some of their spectacular hits that took the world with a storm.
1. Roddy Rich
His works never leave charts for days! He has recorded 16 Hot 100 songs, some of the best masterpieces including The Box, Rockstar (DaBaby ft. Roddy Rich), and The Woo (Pop Smoke ft. 50 Cent and Roddy Rich). Roddy has since his debut been nominated and won a long list of music awards.
2. DaBaby
Always trending, this rappers is known for his fast rap, savage punchlines, and quirky wits. His success journey began with his debut album 'Baby on Baby' followed by his second album 'Kirk', earning him his first Number 1 on U.S. Billboard 200. His hits include Practice, Masterpiece, Cry Baby, Rockstar, and Whats Poppin.
3. Cardi B
The New York-based rapper has a wide range of features and enjoyed top positions at many music charts. Some of her significant accomplishments include WAP, Bodak Yellow, Money, Be Careful, and Press. She started from Vine and Instagram and slew the music industry, winning a long list of awards and recognitions.
4. Future
This singer, songwriter, and rapper started his career by releasing albums Pluto in 2012 followed by Honest in 2014.  He has also released numerous mixtapes including Monster (2014) and 56 Nights (2015). He even has songs that hit 1st on U.S. Billboard, including Future (2017)and The Wizrd (2019).
5. Lil Uzi Vert
The star became a global sensation after his single 'XO Tour Llif3' hit 7th rank. His debut studio album 'Luv is Rage 2' was released in 2017 and earned Lil Uzi his top rank at Billboard 200. Helegacy also includes 'The Way Life Goes', 'Sauce it Up', and featured on 'Bad and Boujee' that topped U.S. Billboard Hot 100.
6. Drake
Playlists for motivational songs are influential but add some Drake songs and see how you shed all worries and vibe along to life.
Among his catchy and topping albums of this influential artist include Thank Me Later (2010), Take Care (2011), More Life (2017), Scorpion (2018). The charting songs that earned him awards and notable fame include Toosie Slide, In My Feelings, God's Plan, and One Dance.
7. Moneybagg Yo
A phenomenal legend, he reaches higher milestones with every release. A few of his unforgettable gifts to the world are Reset (2018), 43va Heartless (2019), and Time Served (2020).
8. Post Malone
Austin Richard Post (born July 4, 1995), known professionally as Post Malone, is an American rappers, singer, songwriter, record producer, and actor. Malone has gained acclaim for blending a range of genres including hip hop, R&B, pop, trap, rap-rock, and cloud rap. Post Malone Merch is known for his introspective songwriting and variegated vocal styles in his music. He first attained recognition in 2015 following the release of his debut single "White Iverson" He subsequently signed a recording contract with Republic Records. His stage name is derived from his last name and from a rap name generator.
9. Rick Ross
The Grammy-nominated sensation has all the good stuff for you. A few of his best works include Teflon Don (2010), Mastermind, Hood Billionaire (2014), and Rather You Than Me (2017).
10. NF
Associated with NF Real Music Merch, this global rapper has received a long list of nominations and significant music awards. His hits comprise Therapy Session (2016), The Search (2019), and Perception (2017).