Gadgets
PHOTOGRAPHY: CAPTURING EMBELLISHED MOMENTS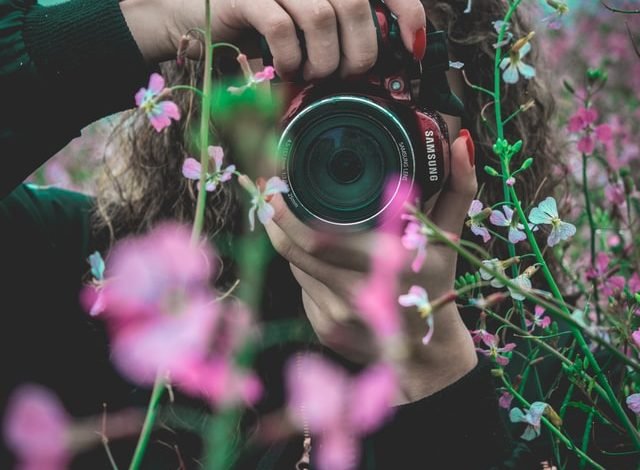 Photography is the best way to capture moments. Not only capturing the moments, but it also captures the happiness, sadness, or any emotion. It depicts the person's stage of development. Our happiest snaps we have already taken, it will unconsciously create bliss in our face. Photography has the power to change one person's state of mind. For best photography, the best professional camera is needed.
CAMERAS ARE BETTER THAN SMARTPHONE
Many technological developments have come, people are on the whole advanced. Now we are having separate smartphones at hand with selfie cameras, we can capture the best moments instantly. But the quality of the image taken in the mobile phone doesn't reach the clarity of cameras. Professional cameras are always the best.
PHOTOGRAPHY: NOT ONLY CAPTURE THE MOMENTS BUT ALSO YOUR HAPPINESS
Photography can't be separated from our life. For every function, for every event, we need a photographer to capture that moment. A single photograph can give you a radiant face. It will capture the shimmering elegance and infinitude grace of you and your loved ones. Sometimes, a single photograph is considered to be a record of history in many historical events.
CAPTURING NOSTALGIC MOMENTS
When you become old, after that you are taking the photo album. And seeing those photographs, will take you to those same nostalgic moments and keeps you young, and feels refreshing at heart. Our greatest wealth is our happiness and our good memories, photographs can give you that reminiscence and make you cheerful.
Even sometimes, a single photograph can give new energy to transform yourself. The best form of self-evaluation is a photograph. The best photograph can adorn you in elegance and embellish you with a smile.
In the field of photography, there are so many things that have evolved. In the name of photography, we are capturing photos, videos and making films, short films and cameras are also used for safety measures like CCTV cameras and various forms have come in this field. There is no extinction for this field, but people can expect so many advancements.
SOCIAL MEDIA: A HEAP OF PHOTOGRAPHS
People are most active on social media. They like to share their pictures, celebrity pictures, and other photographs. Social media is having a heap of photographs. There are so many social media such as Facebook, Instagram, Snapchat, Whatsapp, and so on, they are specially made for sharing their photographs. So photography plays a major role in our day-to-day life.
In ancient times, there was a myth revolving around some areas that taking photographs can reduce our age. But people are modernized, they have evolved and people are now moving on towards civilization. So, we can take as many photos as possible with the latest equipment. There are so many gadgets specially made for this photography such as professional cameras, smartphones, and so on.
CONCLUSION
On the whole, photography is the best thing in everyone's life. The photograph can be taken anyways, you can take a photograph with any gadget and enjoy your life, embellish the moments and capture your eternal feelings.