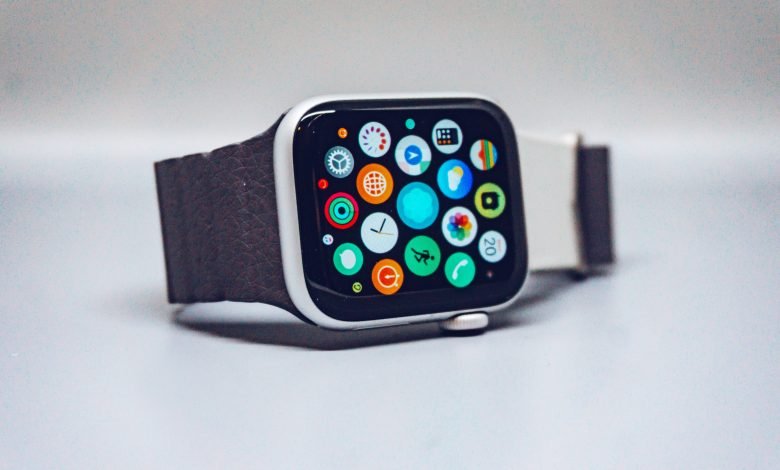 SMARTWATCH: A Constant Digital Companion
With the fast-developing technology, the world is becoming smarter day by day. Manufacturers have been modifying many devices/appliances from their traditional form to smarter form. Such as television has taken the form of smart television, the phone has become a smartphone, notebooks have taken the form of smart notebooks etc. Similarly, wristwatches have been modified by adding many edge-cutting technologies, premium features. Now, these are popular in the market as smartwatches. 
What Is a Smartwatch?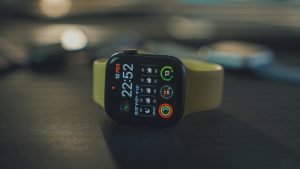 Smartwatch is a wearable device that acts as a mini smartphone on your wrist and helps you to communicate with your loved ones. It consists of a touchscreen, various apps, and even records your heart rate. It tracks your fitness, monitors your health, offers smart navigation, and many more. Along with these features, it is quite easy to carry around and imparts you a trendy look.
Since, many companies like Apple, Samsung, Sony, etc. offer smartwatches of various ranges with premium features and functionalities. So, it is needed to be aware of those features so that it would help you to pick the best affordable smartwatch for you.
Important Features & Benefits Of A Smartwatch
Getting notifications of social media,  important events, and activities on your wrist sounds interesting. Isn't it? 
It is one of the basic and yet necessary features of a smartwatch. You must have experienced difficulty remembering the dates and times of all the scheduled events and activities. That is why smartwatches come with this feature of displaying notifications to alert you for important events and activities.
It provides you ease to reply to your notifications directly on your wrist without having to pull your smartphone frequently. You can also manage notification settings using its corresponding app. Based on the notification and alert features, some of the best smartwatches are Samsung Gear S3 Frontier Smartwatch, Pebble 2+ Heart Rate Smart Watch, Amazefit T-Rex smartwatch, etc. 
Most smartwatches consist of GPS or Google/Apple maps to track your location and receive location-specific alerts. It would be beneficial during travelling and helps you to avoid distractions by showing you the right path via vibrations. If you wear Smartwatch while travelling/walking then it is not necessary to look at your phone's screen frequently. In this way, you can enjoy your journey wholeheartedly
Smartwatch might be an ideal navigation guide for visually impaired people. It helps them by showing path or direction via vibration. It is also helpful for senior citizens to roam around without getting lost. In case of emergency, You can track the location of your family member or friends using this feature.
Accessibility To Phone Apps
Smartwatches have many functionalities similar to your smartphone. It lies somewhere between a watch and a phone. You can access your apps such as social media platforms, emails, calendar, music, etc right on your smartwatch. You can get notifications of these apps on your watch and respond to them right there.
Many smartwatches have long battery life. You can access your apps and take your entertainment even when your phone is dead. It proves to be a reliable companion because you can kill boredom and entertain yourself wherever you go with your smartwatch.
Tracks Your Fitness & Monitors Your Health
It is one of the most important and advanced features of a smartwatch. Most smartwatches have features to track your fitness by sensing your heart rate, blood pressure, sleep patterns, etc. They also include physical activity trackers that monitor distance, speed, steps, etc. during running, jogging, cycling, or swimming. By evaluating all these things, it helps you to maintain your fitness routine and let you follow a consistent path for a healthy and fit body.
Although all smartwatches are not capable of imparting this feature, you should look closely at this feature(If needed) while buying an affordable smartwatch. If health monitoring and fitness tracking is your primary goal to buy a smartwatch then go for the best fitness tracker smartwatches such as Apple Watch, Samsung Galaxy Watch, Fossil Sport Smartwatch, etc.
Call / Messaging Features
As we mentioned earlier, smartwatches are mini smartphones on your wrist. So it is obvious that they will impart call and messaging functionality. You can easily connect with your relatives, friends, and other loved ones using your smartwatch. However, it is possible only when the smartwatch has a cellular connection.
You can make or receive calls even when you are driving or doing any other physical activities, without stopping it. You can also receive or reply to messages through your smartwatch anytime, anywhere even if you are away from your smartphone.
Have you ever found it difficult to search for anything especially when you are in a hurry? We often lose our keys, smartphones, headphones, and other electronic devices and it's really a difficult task to look for them.
Various smartphones allow you to connect your smartphone, car keys, headphones, and other digital equipment and track your devices through their respective trackers. Using your smartphone, you can easily find them whenever you want.
Is It Worth Buying For You?
If you are the one who wants a companion to track your fitness routine regularly and monitor your health effectively then a smartwatch is really a valuable device for you. If you don't like to pull out your phone frequently for each and every work then you can opt for a smartwatch for a better experience.
Smartwatch also compliments your style and helps you to become an attractive personality. It would keep you updated with your upcoming events and activities. It helps you to control each and every electronic device in your home. Most importantly, It is easy to carry around with an effective personality. So, there should be no doubt that it is worth buying. Just go for it!
Conclusion
After reading all these premium features, You must have understood why we have mentioned a smartwatch as a constant digital companion. Although it is a device still it takes care of us as a companion. It works as your 24 x 7 personal assistant that reminds you of various important activities such as exercising, turning off your electronic devices, taking medicines, and many more.
So, this world is becoming smart. When will you??