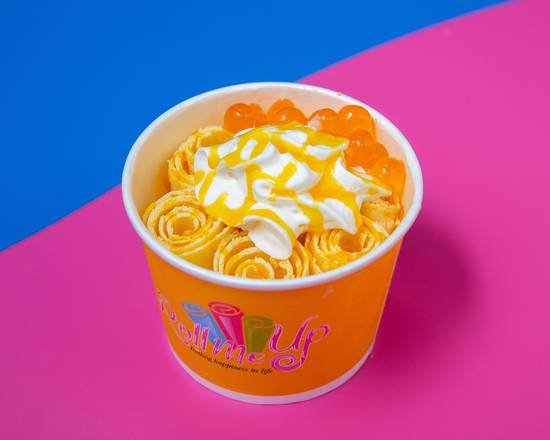 Food and Drink
Things That Make You an Ice Cream Lover
Variety of Flavors: 
Things That Make You an Ice Cream Lover
You probably are a Rolled ice cream lover and always ready to eat one, but have you ever thought why is that so? What was the thing that made you someone who could not resist eating ice cream whenever you see it? Be it in the form of cream scoops, ice cream rolls, or a simple cone. There are a lot of reasons that you did not even bother to think about. So, let's Roll-Up. 
Variety of Flavors: 
You cannot deny the fact that it is fun when you have many options to make one choice out of it. That means you can pick Mango, Banana or Strawberry flavoured ice cream rolls to have a fruity taste in your mouth. Or else, you can try some new and unusual flavours like Mint, Caramel, Coffee, and the list continues.
Perfect Treat for Any Season: 
 something that can be enjoyed any day, any moment, irrespective of the season and that is what makes it everyone's favourite sweet frozen dessert. You might get surprised as to how anyone can prefer to have it in the winters, but many people do. And believe us that you will enjoy the ice cream in the winters more than in the summers. The most prefered flavour for the winter season is coffee, Cadbury chocolate and black current. The mention flavours has always kept warm to you and your mood swings.
Works as a True Mood Changer:
What else can be a perfect remedy for a bad mood, when you can have your favourite rolled ice cream or scoop. Just go to any nearest dessert shop and buy for yourself that will cool your mind and will change your bad mood into a good one in a jiffy.
Trying on Something New: 
It is best to try making homemade ice cream for yourself. Use all-natural ingredients and your favourite creamy and Crunchy toppings. Trying on different combinations occasionally to create a new flavour is what results in increasing your love for frozen dessert that will not fade. But you never realized it before, did you?
Goes With Everything:
Believe it or not, but you can just serve Frozen dessert with anything and it is a suitable option to choose from in any situation. Like, if guests are coming to your place and you do not have much time to decide what to prepare and serve for the dessert then do not stress over it. As everyone will love to have frozen yougurt, be it a kid or an adult. And a secret tip for you frozen dessert served with the best waffles is what the guests will crave.
Brings Up Old Memories:
Eating ice cream gives a lot of pleasure and refreshes the memories of your childhood days. When you used to enjoy eating dessert a lot as compared to now. Now you are more into other things than living in the moment. So, give yourself a break and just have a quick bite of your most favourite ice cream and once again cherish the moment as you used to do as a kid.