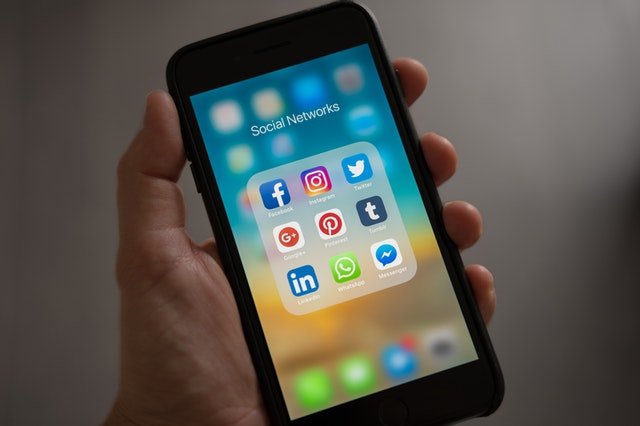 Social media interaction is important between customers and businesses. It helps to let people be aware that a business exists. Moreover, as a small business, you can easily look out for your competitors.
Social Media Marketing is a kind of digital marketing that focuses on the use of different social media platforms. It provides a way to engage businesses with existing and possible customers.
Did you know that 90% of businesses are using social media platforms as their primary way to market their goods and services? So if you're not one of them, it's time to sign up!
If you want to learn more about the benefits you can get from using SMM (Social Media Marketing) to help your business, read the list below.
1. Wide range of audience
When you post an advertisement on social media, it can easily reach a large audience. Moreover, these audiences are not just people who happened to have their accounts but they are also possible customers.
The power of social media can help you create your target audience by just specifying their demographics, interests, and personalities. All you have to do is use the right platforms and the most effective methods.
Of course, you should make sure that your ads fit with the platform you're using. For example, if you are going to post on Pinterest or Instagram, the image should be high-quality. If it's on Twitter, the text and image should be precise.
2. Less cost
Everything you post on social media is free. However, a simple post can't reach as many audiences as you think. If you use Facebook, you can boost your post to increase the reach of your brand wider than the unpaid one.
Since your business is currently catering to a small number of people, you can just invest in making them notice you, then focus on more important matters like improving the quality of your posts.
Additionally, if you're just targeting the locals, you can spend more on promoting and improving your content instead of paying to hoard more followers.
3. Easier to collaborate
Nowadays, it's normal for businesses to collaborate. Of course, it'll be a disaster if you collaborate with your competitors so just choose other small businesses that target the same audience.
For example, if you're a coffee shop, you can collaborate with a pastry shop (provided that you're not selling any pastries). That way, the customers can buy some coffee from you, and sweet treats from the other business. In addition, you can also have a pre-set meal that includes both of your goods.
You can look for some business preferences online that already did recent collaborations.
4. Higher search engine ranking
Social networks are there to help you get the traffic and direct you to your target customers. Although you may have Grade A ads, it's not appealing to post too much because your audience can get annoyed.
You can set a schedule where you can post 2 to 3 times a day so that you can still be noticed during important hours.
5. Easier to update reports
Social media networks have their tools for analysis and tracking. You should use these tools to monitor your return on investments. Additionally, they'll help you monitor your engagements, and identify which ads have the most impact.
You can also see the progress of the entire time that you're using social media platforms as part of promoting your business.
6. Easier to get feedback
Today, it's easier for customers to send their inquiries online. They can just use their social media accounts, unlike the past years when they had to sign up to different websites just to ask simple questions.
The same goes for businesses because they can easily inform their customers about their products and services. That's why it's easier to gain followers and loyal customers because you can now talk to them as if you know each other.
Investing in customer service should be a priority if you want your customers to keep on choosing you instead of your competitors.
7. Increase sales
By the time you reach your target audience, your sales will gradually increase. The good thing about using digital marketing, especially SMM, is that you can run your online business on the same level as your physical store.
When people add something to their carts, there's a huge possibility that they will purchase it. You just need to give them a nudge, and if you're using Facebook it'll happen effortlessly.
Now that you're interested to join the social media world, you can start by signing up and creating your advertisements. Make sure that your posts embody your business and what you can offer. Don't forget to share with us how SMM helped your business by leaving a comment below.