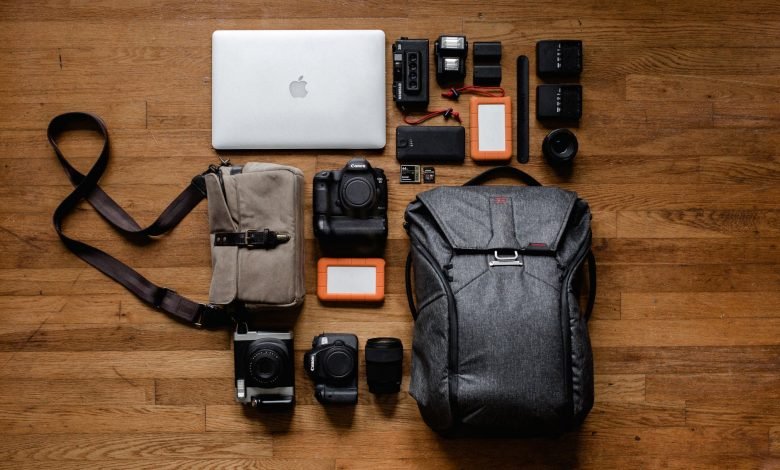 Gadgets
10 Amazing Gadgets You Should Have To Buy Now
Were you never part of the "cool gang" within the school? Even as a grown-up are you still envious of those days? Would you overdo it all if you could? Now, we don't know how to turn back time, however, we can tell you how to seem tech-savvy without being a nerd if you want to know. Especially if you're earning well now and would rather spend your money on things you always wanted as a kid instead of making risky investments. Lucky for you, we've got just the right list of Amazing gadgets for you.
We've compiled a list of all the Amazing gadgets that can serve as proof that you're in line with the most modern tech pieces.  So, go all out on these extremely amazing gadgets that money can buy so that you can flaunt them in style.
Grado SR80x Headphones
If you're an audiophile then these Grado headphones were made just for you. Opting for a retro and minimalistic outlook, they can be a fine addition to your study table. So what if they are open-backed leading the audio to bleed a bit, however just look at these gorgeous headphones. Who would not mind having a pair just like these at home. The fact that they are open-backed makes them easier to use at home for a longer time period. Got a boring house chore to take care of? Set a playlist, put on these babies, and won't even notice the time that's going to fly right by.
Apple iMac 24-inch
If you happen to be an Apple fanatic we're pretty sure owning such a device is already on your bucket list. Apple's newest iMac is 11.5mm thin, unbelievable, right? But it's very much true. Its slender frame is due courtesy of the M1 chip by Apple. The company has sincerely taken up the use of chipsets to make it possible to access all your other Apple devices with a single one. Thanks to the one-piece architecture, iMacs are capable of working more efficiently than their predecessors. Furthermore, it comes equipped with a 4K Retina display, a Touch ID and a six-speaker sound system.
Fujifilm Instax Mini 40 camera
Remember your obsession with Polaroid cameras? Well, they are so passé. These days are all about instant cameras. These retro-chic-style cameras would make a photographer out of any amateur. The Instax Mini camera comes with two modes: one for selfies and another one for the usual shots. There's even a small mirror built into the camera so you can get a nice view of the photo you're taking. Once you click the shutter you only have to wait 90 seconds to get your hands on your clicked picture. Although you may have your doubts about your pictures getting faded but have no worry, as long as you store them safely, you shall not face any issues.
DJI FPV drone
If you've been fascinated by planes and their works then this gadget is definitely for you. This drone enables you to experience what any drone pilot goes through. It may be used in big drone-racing competitions by pilots but we're sure you would love to give it a try. Your feet stay on the ground and yet you get to see everything thanks to the bird-eye view. It can move at a maximum speed of 140km/hr. Not only that, it's capable of reaching from 0 mph to 60 mph in a matter of seconds. Impressive, don't you think?
Xiaomi Mi Air Charge
One of the newest to be launched products of Xiaomi happens to be its wireless charging port. It uses a narrow wave beam and 144 micro-antenna in order to charge your phone. Although it may be too early to pass judgment on the product's functionality because Xiaomi has only shown the Air Charge in action. But needless to say, hopes are high. Because apparently it has been said that as soon as you walk into a room where the Air Charge is placed, your phone will automatically start charging itself. Not only that, if there are multiple people in the room, it can charge multiple Xiaomi devices.
Carol exercise bike
With gyms closing down due to COVID-19, you must've realized the importance of having a few gym equipments at home. So this one's for all the fitness freaks out there. This exercise bike claims that you can get fit and healthy in 26 minutes a week. That's not our claim by the way. This bold claim was made by the creators of the bike. With research supporting this idea, we think they just might manage to deliver as they say. Apparently, your body can be lured out of its comfort zone using high energy activity, thus improving your heart, lung capacity and even burning off fat.
Vaonis Vespera smart telescope
For stargazers, this sleek and stylish telescope is a must-have. This smart telescope is capable of capturing high-quality images using the sensors it possesses and sends a live view to a device of your choosing through Wi-Fi. That means all you need to do is set up the telescope and snuggle in your bed with your loved one while you both feel awe-struck by this magnificent universe. No need to camp outside amongst the mosquitoes to stargaze now. It has a four-hour-long battery life so as long as you charge it beforehand you're good to go.
Dyson Corrale hair straightener
Are you tired of untangling your natural curls at the last minute when they keep getting stuck with the hair straightener wire? It's alright. Once in a blue moon, we've all been there. But lucky for you, Dyson Corrale hair straightener is a design that will make you think that the future has finally arrived. Instead of solid plates, it has opted for Corrale's own patented copper plates which allow brilliant results using the least bit amount of heat so that your hair is not damaged. Best of all, it's cordless so you can just it off from charging, do your hair and you'll be done in no time without any messy wiring getting in your way.
Affordable Amazing Gadgets You Need For Productivity
Withings ScanWatch
Next to fitness apps, health watches have created quite a buzz. Not only, do they tell you to be punctual, now they're going to remind you every now and then that you must exercise? These monitoring amazing gadgets note down your ECG and oximeter to look after your heart and your respiratory system. In case there's an abnormality detected, it'll suggest you ought to get yourself checked by a doctor. Furthermore, it can even facilitate you on your way through a GPS. The watch also happens to be waterproof.
Arlo video doorbell
Another invention that makes you wonder if what you're seeing is indeed the future by your own two eyes. This smart doorbell happens to be a high-quality one without getting on your nerves. Its finest feature is that it can distinguish between people, pets, packages, and even vehicles. Amazing isn't it? If your friend is at your door to remind you to write my assignment, this doorbell will surely let you know that you should make a run for it.