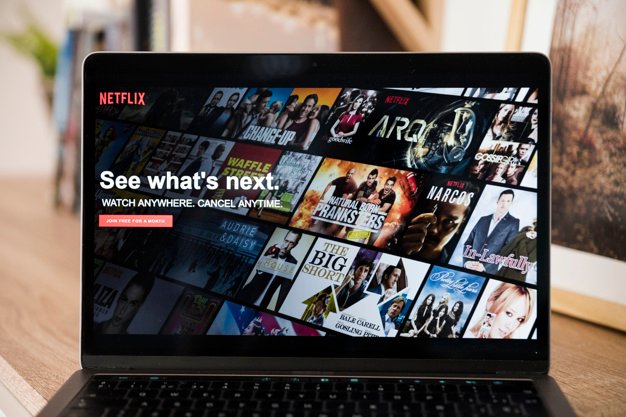 Online streaming platforms have changed the way we consume entertainment of the digital media. Earlier, movie lovers enjoyed the cinema outside in the theatres, with a big screen, big sound quality, larger audience, and a wholesome experience. While this feeling was and still is, the epitome of viewing experience, technology has provided us an option to watch movies from the comfort and privacy of our own home. Within a couple of years, many online streaming platforms have emerged to provide us with new content every day.
Some people might be skeptical about this, but OTT (Over the Internet) platforms have come to us as a blessing. Though people who watch TV series are not much bothered, as the platform have remained the same. But, with most of the OTT shows, you do not have to wait for a week-long to know the result of the cliff-hanger. Due to this and many other benefits, more and more people are inclining towards OTT each passing day. For those, who are still in denial, here are the benefits of online streaming platforms:
Cost-Effective
Online streaming platforms are relatively cost-effective than most cable and certainly cheaper than going to the movies. You can choose your subscription plan according to your usability. If you are the only person who will enjoy the service, it can be much cheaper than cables, which have fixed base prices.
For a single movie, you pay INR 300, while you can watch unlimited movies at the price of two theatre tickets. You can start with smaller, single-screen packages and increase them if you need them. Most of the OTT platforms provide a 1-month free trial to check out their services.
You can cancel or alter your subscriptions without incurring the cost. As for cable, many try to slip in expensive packages and give you a rather costly cancellation fee when you decide to drop them.
Flexibility
One of the biggest benefits of OTT platforms is they are much more flexible than any cable. When you subscribe to any OTT platform, you could watch movies and TV series around the world and of many languages, rather than the limited choices your cable provides.
You can watch the shows in any mode you like such as TV, laptop, tablet, and smart phones. You can enjoy your favourite TV shows while you are on vacation, on public transportation, at a relative's home, and basically anywhere. You can't say that about home cable or theatre cinema.
There are a lot more options in streaming platforms that cable don't provide like, play/pause, forward & backward, picture quality, etc. Now you don't have to miss your favourite episode for some emergency. You can just pause and resume it when you are free.
Viewing Experience
The OTT platforms are upgrading every time to provide the optimum viewing experience for their customers. For starters, there are no advertisements during movies or TV shows, which saves time and retains the continuity of the content. Just take the help of professional sofa cleaning services to clean up your sofa and start your binge session any day and any time.
Some platforms recommend new shows and movies according to your preference. They have ratings and synopsis for every content. The viewing experience is directly related to your internet speed. Better the internet, better video quality you will be getting.
Content
OTT platforms like Netflix, Amazon Prime, Disney+, etc. have wide varieties of content in their pockets. From different languages to live-action & animation, and fantasy & documentaries. You can basically watch anything you want.
Another benefit of OTT is that it is not censored (yet). While cables offer no 18+ viewing, online streaming provides content of each genre in its original manner. If you are watching a slasher movie, it needs to be violent, rather than deleting important scenes.
Some platforms also have parental controls for those who have kids. This option is very important as for a parent you can easily monitor what your kid watches. You can prevent them from watching something that is not age-appropriate. This is very crucial in terms of morale and character building.
Even if you have the biggest TV in the world, nothing can match the cinema experience. But when it comes to TV shows and casually watching movies, OTT platforms surpass your cable and DVD experience. Earlier you had to schedule your routines around your favourite show's timing, but now you can just play whenever and wherever you are free. In my opinion, everything should co-exist. Cable has its own experience, where you don't have any control except for volume, which makes it a thrilling experience. Watching movies in the big screen theatres are also a lifetime experience. We enjoyed everything in the past, let's enjoy online streaming too.