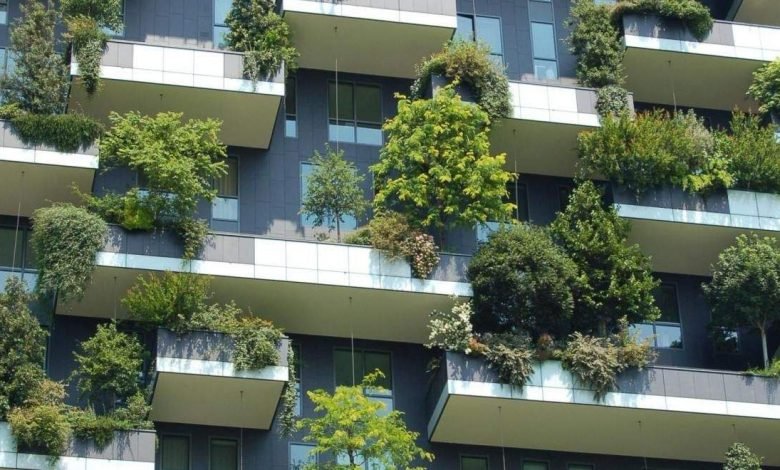 Real Estate
5 Ways to be Green in your Condo and Building
Is this finally the year that your condo building is thinking about going green? And no – we aren't referring to the recent decision to paint the front lobby that lovely shade of chartreuse!
Instead, we're using "green". In the sense to refer to those initiatives, your condo corporation has been kicking around that are typically both healthier for the environment and better in terms of overall efficiency for your building. In addition to potentially saving your condo community money in the long run.  Along with offering a number of associated health and wellness benefits. It's safe to say that green initiatives will at some point or another come up in conversation at your AGMs. So, what should your board consider when it comes to making sure the grass isn't just greener on the other side, but in your condo complex, too? We have a few ideas for you.
Five Ways to Shift Your Condo Community Toward Greener Thinking
Form a Green Committee
Don't leave all the researching, decision-making, and implementation to the condo board – chances are, they've got enough on their plates. Rather, consider having the board form a sub-committee made up of non-board member unit owners in the building. This sub-committee will be responsible for sourcing what green initiatives make sense to implement – now, and in the future. If your condo community includes any engineers, finance specialists, these folks would all serve as strong subcommittee members. Helping to make sound decisions for your condo corporation when it comes to going green.
Blue & Green Bin Programs
Remember: simple gets done. Are you making things simple for your residents when it comes to recycling and composting? Or do they have to lug their items halfway across the building – or heaven forfend, even outside??? Think about what your board can do to make it easier for residents to partake in these citywide green initiatives. And watch how participation in these programs climbs as it becomes easier for residents to engage with them.
Re-Evaluate Contractors and Cleaning Supplies
Rather than looking at doing an overhaul of your entire building, consider starting with your vendors. Going green doesn't have to mean large, sweeping changes like solar panels on the roof or four-inch-thick panel windows that transform condensation into stored energy (although, that does admittedly sound pretty dang awesome). Instead, it can be as easy as contracting with a cleaning company that uses safe, environmentally friendly products. Ask your cleaning company what products they currently use and see whether or not they'd consider making a change if the supplies they're scrubbing with features one too many harmful additives for your liking.
Paperless Communications & Technology
We're all about technology here at Catalyst. Having an online portal accessible to the condo communities we look after has helped streamline management requests. In addition to making it that much easier for us to keep directly in touch with the residents, we're responsible for. While this technology has of course allowed us to be more responsive both in service and in communication. A happy little side effect is that our paper costs (and, consequently, the costs we pass on to our clients) have become entirely minimal to the point of negligible.  A win in terms of efficiency, environmental-friendliness, and cost-effectiveness, all at once! We still make it a steadfast priority to support those residents who are not comfortable with paperless technology. But more and more, we're seeing the demand and appreciation for digital services lead the way.
Explore Green Technologies
At the end of the day, sometimes the best and effective way to go green is to invest in new technology and innovations. A move that might initially hit your condo corporation's pocketbook, but that typically pays itself back manifold in the months and years to come. Not sure where to start? We have some innovations we're particularly fond of:
Building sensors are becoming more and more commonplace in newer developments and proactive condo communities, and with good reason. These helpful bits of technology work by monitoring abnormalities and fluctuations to act. As early predictors of potential failures within some of the major systems of a condo building. In addition, sensors can also help reduce the number of annual service visits, leading towards improvements in building efficiency and potentially even lower insurance premiums. Not too shabby for a few electronic bits!
As opposed to the helpful but static reserve fund study, living reserve fund studies are dynamic and fluid, allowing for condo boards to realign following any major maintenance or upkeep – ultimately resulting in cost reductions and more efficient, less disruptive condo management.
Solar power is gearing up towards being the next big thing in sustainable, future-minded living, and the condo industry isn't about to be left behind. Companies like Smart Solar Canada are leading the field when it comes to developing renewable energy solutions and pioneering the way forward in creating cost-effective, sustainable solar solutions, allowing your condo corporation to own and sell any power generated without having to own the equipment itself while also creating a building-wide system that will reduce costs and provide green, environmentally-friendly power for years and decades to come. Pretty cool stuff!
Is your condo community looking to go green? Need some advice on where to start and how to move forward? Get in touch with us at Catalyst Condo Management today – we'll be happy to help make your condo a more environmentally-friendly, energy-efficient place to call home!