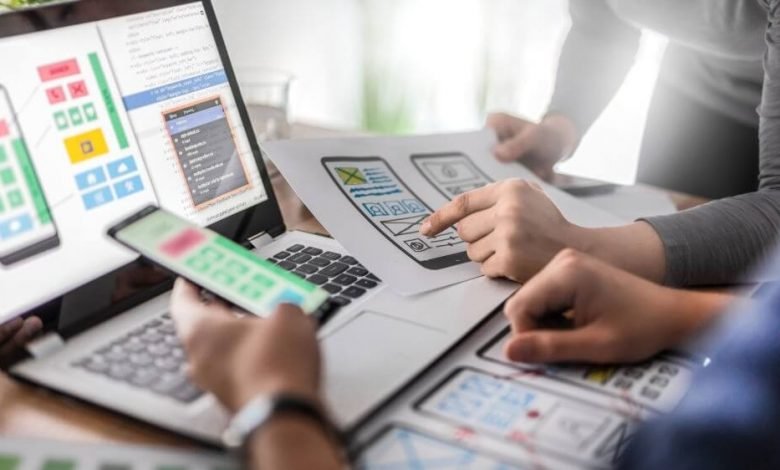 Computers and Technology
7 Risks to Avoid in Custom Mobile App Development
Mobile apps have become the essential need of today's world
Mobile apps have become the essential need of today's world. We are so connected to mobile apps that we consider these gadgets to do our daily tasks. From web apps to gaming apps, worldwide expert developers for custom mobile app development focus on developing mobile apps and billions of apps people install on their devices yearly. These new apps are bringing innovation to our lives, and because of their usefulness, these apps have become an essential part of today's world.
The mobile app development process isn't that simple as we think. We have to consider some crucial aspects while developing mobile apps. From designing to deploying an app to your clients, we have to consider the risks while developing mobile apps.
Let's shed some light on the risks that can be avoided while developing a custom mobile application.
1.Choosing the Wrong Platform
When constructing an architecture of a building, civil engineers make the base strong by applying the best texture of concrete and other important elements used for the construction process. The same approach applies to developing a mobile app. Therefore, choosing the best platform for mobile app development can offer you lasting benefits.
Ask this question to yourself what platform you should choose according to your business type. For example, should it be a flutter, native, cross-platform, progressive, or another platform? Although choosing a platform can be confusing, hiring the right mobile application development company can solve your problem.
Due to a lack of planning and best strategies, a poor platform got chosen which troubleshoot your business. Wrong platforms not only waste your cost and time but can't even Return ROI.
How To Avoid It?
Platform selection is a must while planning a mobile app development.
If you're choosing a native and cross-platform mobile app, ensure that these apps function fast like websites.
Ensure app security – pick a safe and secure mobile app framework to offer app credibility to customers so that transactions and data stored in an app would be secure.
Your mobile app should be top-performing so that the user doesn't have to waste a single second while interacting with your app.
Choose a framework that increases the process of all future maintenance (upgrading, support, fixes, etc.) post-deploy.
2.Custom Apps that Don't Bring ROI
If your newly developed custom app fails to accomplish the user's need and can't bring the result to your business, you have just wasted your time, energy, and cost on developing such a poorly functioning application.
Many businesses and app development companies don't focus on user research and app functioning testing. So the failure of the custom mobile app starts from here. Such apps troubleshoot users after installing their mobile devices, and the frustrated user selects that app and drags it to the uninstall option.
How to Avoid it?
To avoid this, you have to make quick-witted solutions and compelling strategies to measure the ROI of your mobile app. Develop a mobile app that can offer:
Improved sales.
Faster response time.
Easily accessible within a wider audience.
Security to app interactors
3. Unclear About Your Customer Needs
The biggest issue arises when your app is ready to bring results, but the user doesn't mind assisting you. Ever thought why? Because the user fails to find his desired product that could fulfill his requirements. Custom mobile app development might be costly and time-consuming, but spending more to develop a prototype of your under-development custom mobile app would be the smartest choice.
How to avoid it?
Minimum viable product (MVP) can help you understand what users are searching for on the internet. MVP is a prototype of your upcoming digital product, which encompasses the main feature of your main app. Furthermore, MVP enables users to give feedback and reviews about your upcoming product. In this way, you can get an idea of what your user wants. Hence you can modify your actual app accordingly.
4. Lack of Communication or Misunderstanding
Misunderstanding during the agreement process, alignment of requirements, and planning phase of custom mobile app development can waste all of your efforts to develop an app. This could lead to conflict with the manager and developer and make the situation worse than you can ever imagine. Even a minor misunderstanding can waste your and the developer's time, cost, and energy.
How to avoid it?
During the requirement gathering process, the company uncovers, acquires, elaborates requirements, and involves communication between you, stakeholders, and developer. Always remember, communication is the key. Communicate and let them understand your digital needs properly until they hand over your final top-performing and excellent custom mobile app.
Feel free to talk with your hired company. Feel free to guide them with your digital requirements. Your mobile app is your business's future. You have to explain your mobile app developers your mobile app ideas; what design you want to implement in it. You have to discuss everything with them.
5. Poor Development Strategies
Having an outstanding digital vision of custom mobile app development isn't enough if you don't apply out-of-the-box strategies. The problem arises when your perfectly developed app fails to generate top-charted revenues, and this happens because of poor strategies
How to avoid it?
Collaborate with your hired company when you find them busy in developing your custom app. Create a compelling strategy that encompasses all the information that can help you build an innovative and fully functional business app.
6. No Planning for Post-launch App Maintenance and Monitoring
Developing and deploying an app isn't enough; the application requires more attention after deployment to track its performance, determine its errors and bugs. Most people think that developing an app is all about leveraging their business needs. However, you are required to look at the bigger picture. Again, here, if you have no plans to maintain your developed mobile app, you will fail.
How to avoid it?
Monitor and support your post-launching app to lower the failure risk.
Formulate a plan that permits you to manage those app functions on your own.
Release time-to-time updates to allow your app to work properly.
Modify your app according to the needs, feedback, and reviews of your customer.
7. Unrealistic App Development Goals
Some entrepreneurs think that implementing an app to their business would do wonders within a short period. They believe that their custom app will generate high revenues and engage more and more users. Unfortunately, doing business is not a piece of cake, but it requires patience, tolerance, and power to face failure. Having an unrealistic approach to custom mobile app development could lead to the failure of the app setup process.
How to avoid it?
Setting an attainable and realistic goal rather than setting out-of-the-world expectations could help you achieve bigger goals. Hire a leading company that believes in out-of-the-box strategies and utilizes their years of expertise and skills in custom mobile app development to hand over you an excellent app to assist you in acquiring business objectives.
Conclusion
Undoubtedly, the mobile app brings many smart solutions to businesses, but it also carries associated risks. However, it depends on how the app development team tackles these risks and solves problems pre-launch and post-launch. So do not limit to custom app development only. However, investing more in MVP development and marketing can do wonders for your business and turn your digital vision into reality.
Have an idea about custom mobile app development for your business? Share with us today.
Read More: Introduction to Different Approaches for Mobile App Development to Leverage Sales