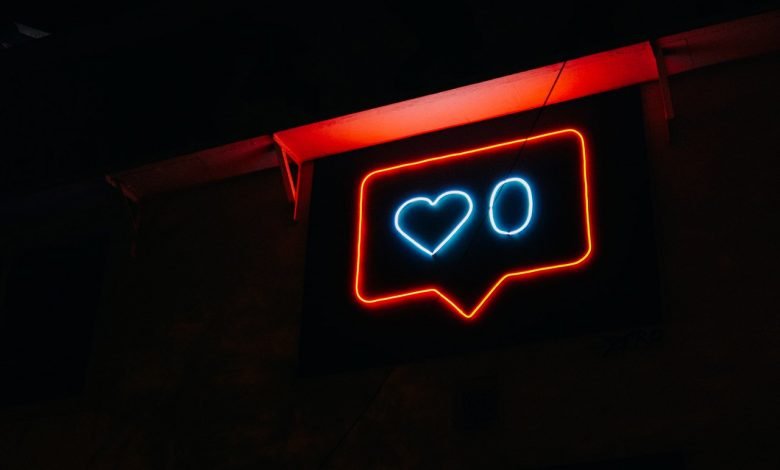 Attention is often referred to as the most valuable currency online, hence social media platforms are amongst the most influential and valuable channels in the world today to capture and trade attention. For marketers, however, this space has become more nuanced and saturated over time and will likely continue on this trajectory.
Many experts argue that the days of instantly going viral with off-the-cuff content, may be coming to an end, as people begin to pay for high-quality content and subscription services; companies will be expected to focus on quality over quantity with the creation and output of the material they're sharing online.
With this in mind, we will discuss seven ways you can capture the attention of your audiences.
1. EXPRESS WHO YOU ARE
Social media, is – as the name would suggest, social – it is about sharing and getting to know one another. For businesses, this is no different.
This may be particularly true for the leaders within your company, if they have a voice on your platform, your intended audiences may want to follow and hear what the leadership and team have to say. If the people behind the business and their personalities, are resonating with the listener's values, they are much more likely to trust your brand too!
Social media is the digital equivalent of making a good, personable impression at a networking event – be yourself, express your professional opinions and encourage conversation!
2. SHARING IS CARING
Virality is often discussed within social media, this is made possible with key features such as sharing, liking, commenting, saving, these are golden metrics.
When you decide to share another company/person(s) material via social media you may be doing several things which include; agreeing with the point they have made in the post or – disagreeing, helping them get recognition, or looking for clout back from them in the future which could be worthwhile if they are influential in that space.
Adding your opinion or simply sharing that content does speak on behalf of your business, showing what you do or do not appreciate, so choose wisely. Be reciprocal, share content that is of value to others, and ultimately – align your shares with your business values.
3. GET INVOLVED
Remember, people are on social media to enjoy themselves, stay connected, and be informed. Your serious, corporate tone can certainly be toned down, in this environment. People are scrolling through content fast and do not have time to beat around the bush, get to your points directly and help resolve whatever issue your customer is having or enquiring about speedily or provide valuable content they may learn from or be inspired by.
Use clear, conversational language, always acknowledge comments, act neither subservient nor superior, and be supportive and engaging by asking (meaningful!) questions.
4. TUNE IN
Listening is as important as talking online too. Tools such as Google Alerts may help you discover when people are mentioning your business online and allow you to jump into their conversations when necessary. In a positive instance, this could be a great opportunity to share a great experience someone may have had with your product or service.
In a negative instance, it could be an opportunity for you to reach out, offer something to try and win the customer back in the future, and show the onlookers that your company cares about your customers.
5. LEARN FROM THE REAL LEADERS
Social media moves and changes fast, yet it is often tied to cultural shifts, especially with the younger cohorts. If this is not a space you spend your free time in, you may quickly become ignorant of what is going on and what trends are starting to emerge.
Following experts in their fields or speaking with those who are in the know could greatly help you find the right platforms and get ahead of the competition before it becomes a known "trend" Keeping an eye on benchmark brands/leaders and having a base presence on the platforms that are deemed important in your industry – will mean you don't have to start from scratch, later on, you'll gain momentum sooner.
6. MAKE LIFE A LITTLE EASIER FOR YOURSELF
Using planning tools like Hootsuite can have a major effect on your efficiency and ability to reach larger cohorts in a more timely and automated manner.
As a planning tool, you can align your planned posts out by time, date, and by the platform you wish to post on, and also gauge the analytics of your posts and quickly adjust when and where you should be posting your content. Double down on what works, pull back on content that isn't delivering, and – identify patterns and gaps on best times to post, platforms to post on, and content that seems to gain a large reach.
7. ENJOY YOURSELF!
If this is a menial task to you or the person looking after the profiles, it will show in the content.
Be strategic without automating to the point that you lose creativity.
Find what works for you or your social media manager and most importantly – what seems to resonate with existing audiences.
Be willing to step out of your comfort zone, be open-minded as you are now speaking to the entire general public, not just your fans.
Stay relevant, avoid being polarising, remain human and reflect your brand in a clear, considered and engaging way.
This is your opportunity to create loyal customers and win over new audiences, you may be surprised who will come on board and possibly shape the path forward for your business in ways you might not have imagined!
Author Bio: Katie McGarr is one of the resident writers for SPRINT DIGITAL Agency Dublin, a firm offering an extensive range of digital marketing and website services to businesses across UK, Ireland, and Continental Europe. She enjoys sharing her insights about blogging, web design, SEO, and other forms of digital marketing.