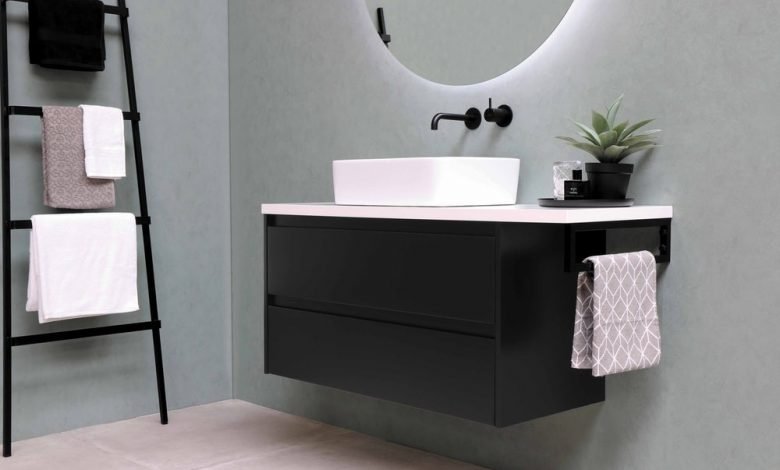 Modern Bathroom Ideas
Nowadays, our lives have got busier and our living spaces have got smaller. This applies to our living rooms, bedrooms, kitchens, as well as bathrooms. Any modern house today is found to be perfectly spaced, in a way which allows comfort as well as elegance. This means, that present-day houses need to be invested in a smart way. Every inch of the house should be used in a way that wouldn't minimize the living space. For this reason, certain accessories have been used in modern houses to decrease the taken up space for some items and display them in a phenomenal way. This can be mostly applied in bathrooms as there are many bathroom items that need arrangement. The following blog shows some smart, efficient and interesting bathroom accessories that you need to have.
Essential Modern Bathroom Accessories
One of the main items needed in any bathroom is the towel. Towels can appear messy and annoying if misplaced, therefore it is necessary to have an elegant towel rack or stand, this is an ideal bathroom accessory. In the image below, we can observe a classy towel stand with 3 rods, which can fit a good amount of towels. This will save space, allow the towels to dry in addition to giving easy access to these towels. These can be found as a bathroom accessories set. This will prevent the trouble of folding and packing towels in drawers. Additionally, another towel rod can be placed under the sink to save space and effort. Moreover, a small towel basket can be placed to create and aesthetic and pleasing display of these towels. Another important bathroom accessory is the bathroom hook. This is essential for hanging shower towels as well as clothes. This will keep the bathroom tidy and clean for a long period of time. In addition to these accessories, it is essential to have bath shelves, shower curtains and a shower mat.
Storage Bathroom Accessories
A small storage area in the bathroom is very important. In bathrooms with an old design, there is always a wooden closet to store the bathroom items which is very unpractical. It does not only take extra space and comfort, but in fact, any wooden accessory in the bathroom is inefficient as it will gain moisture and get easily ruined. Therefore, one can replace this type of storage accessories with a modern, metal stand. This is ideal for placement of candles, cotton pads, loafs and more. Additionally, a metal laundry basket is perfect to ensure the hygiene and tidiness of the bathroom. These bathroom accessories can be accompanied with a tall mirror along the stand to add elegance, sophistication and style!
Aesthetic Bathroom Accessories
If you want to add more elegance and taste to your bathroom, you have limitless ideas for aesthetically pleasing bathroom accessories. These of which include plant pots and some small trees. As shown in the image below, these plants will add color and a classy appearance to your bathroom. This in addition to the display of fancy mirrors, sinks and soap dispensers. You can never get too wild with your bathroom items!
After all, your bathroom's interior design highly relies on the type of bathroom accessory you display. Especially if you choose to place an elegant and modern bathroom accessory set. All of this will create a fancy and modern vibe for your bathroom and will complete the general aesthetic vibe of the house. Refurbish your house and consider adding new items that will make your home more modern and classy!