Business
Download Dookan App and Get 5% Discount on Indian Groceries Online in Germany
Are you in need of desi groceries? Have you been craving Indian taste in Germany? Are you worried about the quality and prices of Indian groceries online in Germany? Don't worry, the dookan mobile application is your answer to all of these questions. So read and find out on your own why it is so. 
How to Avail Discount from Dookan?
Dookan is a one-stop solution to order Indian groceries Online in Germany that provides you with premium quality grocery items and is also one of the cheapest online Indian grocery stores in Germany.
Along with offering the cheapest prices, free deliveries, and A+ quality grocery brands, dookan.com and dookan mobile app have offers and discounts throughout the year. 
Current Offers on Dookan.com and Mobile Application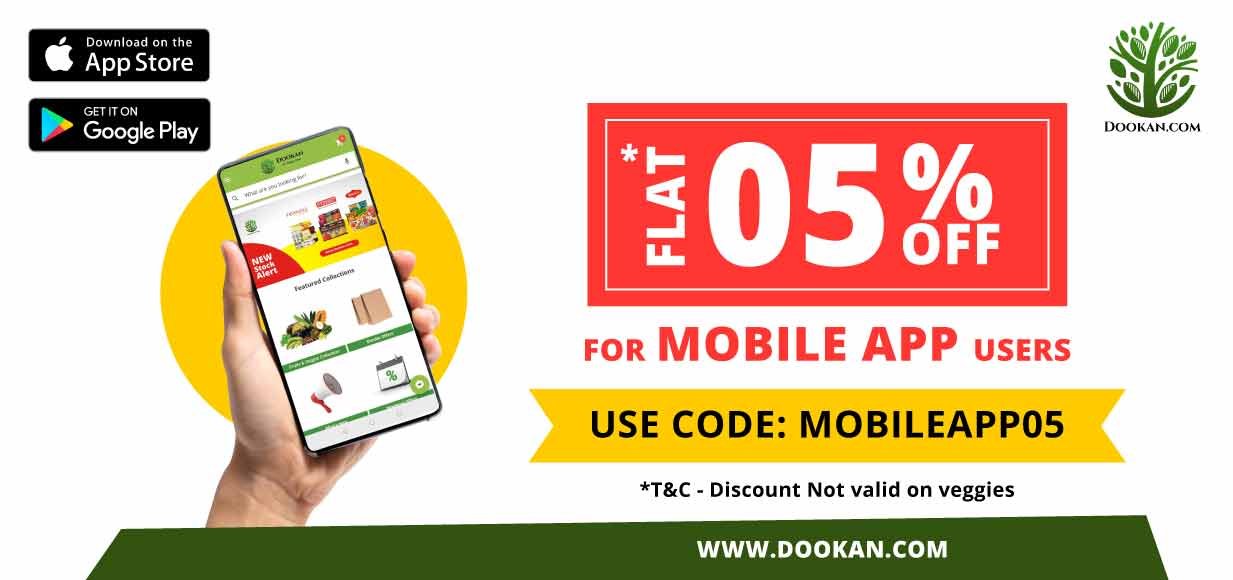 #1 Mobile App Discount 
You can also avail of an instant discount of 5% with no minimum cart value by using the dookan mobile app. Mobile users should use the coupon "MobileAPP05" to take advantage of this great offer. 
#2 Wednesday Offer
Dookan offers a discount of 10% on the total taxable invoice on all orders above €59 made on Wednesday. Use Coupon "MIDWEEK10" to avail this offer.
#3 Instant 10% Discount
You can avail a discount of 10% if your cart value is above €59 by using the coupon "INSTANT10". 
#4 Instant 15% Discount
You can avail a discount of 15% if your cart value is above €150 by using the coupon "INSTANT15".
#5 Monthly Cashback Offer
Monthly cashback is the greatest saving offer by dookan, register yourself, and you will get a 5% cashback every month on your monthly spending above 79Є and 10% cashback on monthly spending above 129Є. 
Terms and Conditions
#1 Discounted amount will not be counted while granting monthly cashback. For example, if your invoice is €100 and you got a discount of €10, your monthly cashback will be counted from 100-10 = €90.
#2 Wednesday offer, mobile app discount, and instant discounts are not applicable on veggies and fruits. 
#3 Monthly cashback expire every two months, which means you have to use this month's monthly cashback within the next 2 months, or it expires 
Buy Premium Quality Indian Grocery Online in Germany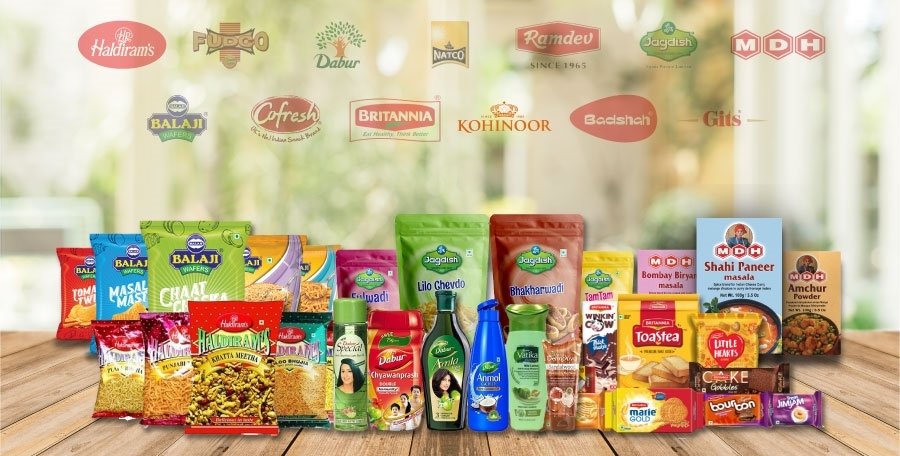 Dookan extends beyond groceries. It is a one-stop-shop of groceries, Indian kitchen supplies, spiritual items, personal/home supplies, and other pantries. This Indian Grocery store online in Germany  is known for quality products and the best prices.
Dookan offers almost everything you need for your livelihood in Germany; following are the products which dookan specializes in:
#1 Grains, Flours & Flour Mixes
Grains, commonly known as 'cereals' or 'cereal grains,' are the edible seeds of grasses belonging to the 'Gramineae' family. Cereals are known as "Anaj" in Hindi. Wheat, rice, and oats are the most common grains eaten by Indians. 
Wheat grain is ground into a powdered form and used to make India's most staple bread form, "roti." You can buy different grains, flour, and flour mixes from dookan at the best prices and get it delivered to your doorstep within two working days. This fast delivery facility of dookan makes it a favourite store for Indian Groceries Online in Germany.
Types of Grain and Flours Available at Dookan 
Chapati Flour (Wheat Flour)

Misc. Flours And Flour Mixes

Basmati Rice

South Indian Rice

Lentils & Whole Grains

Grains & Rice Derivatives

Gluten-Free

Canned & Boiled
#2 Spices, Condiments & Pastes
Spices have played an important role in Indian dishes for a long time. Whether you talk about industrial kitchens or domestic, spices in raw or processed form have been vital ingredients. Spices enhance the taste, flavor, and color of the cuisine. Many spices are also used as a preservative agent. 
In the kitchen, Indian spices like turmeric and rock salt are also used in hundreds of remedies to treat various diseases. 
Types of Spices, Condiments, and Pastes Available at Dookan
Whole Spices

Ground Spices

Spice Blends

Pickles

Sauces

Pastes & Pulps

Cooking Oils & Ghee

Cooking Aid

Dry Fruits & Nuts
#3 Instant Food, Snacks & Beverages
Indian Instant foods like papadum, maggie, namkeens, khakhras, and beverages like tea are a very important part of the Indian kitchen supply. Tea is the most loved beverage of all time in India. It has to be there if you are listing your monthly grocery.
Types of Instant Foods, Snacks, and Beverage Items Available at Dookan
Savory Snacks

Street Foods

Sweets

Cookies

Ready To Eat

Papadum & Khakhra

Beverages

Ready-Made Mixes

Noodles
#4 Personal & Home Care
Along with eatables, your monthly supply also includes personal care and home improvement and maintenance products; dookan has covered this too for you, that too DESI. 
Dookan also takes care of your spiritual needs and makes sure that you don't miss your prayers while being in Germany. So whether you want cotton wicks or 'phool makhana' for Prashad or 'hawan samagri', Dookan has it all! That's why Dookan.com a one stop shop for Indian Groceries Online in Germany.
Home Care and Personal supplies available at dookan
Kitchen utensils, equipment and other supplies

Beauty, personal care and wellbeing

Ayurveda & Well-Being

Puja (Worship) Items

Fasting & Upvas
Summing Up:-
So, What are you waiting for? Download dookan app and buy Indian Groceries Online in Germany at a low cost with amazing offers and monthly cashback.