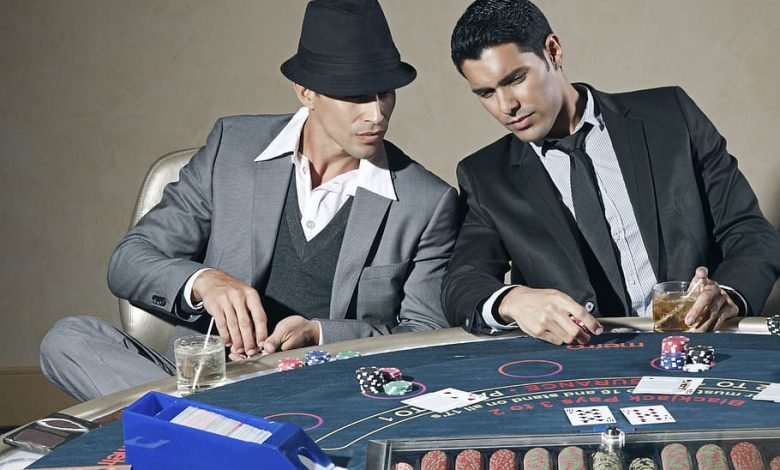 Gaming
Exclusive Strategies Of Omaha Poker To Hit The Winning Streak!
Are you determined to be an avid Omaha Poker player? If you know the basics right or have been playing Texas Hold'em for quite a while, the transition could be easier for you. The Omaha Poker rules, strategies, and tips can help players to win even with moderate hands.
So, let's not beat around the bush and start with the basic Omaha outlay and some expert strategies to fetch maximum wins out of it!
What Does The Omaha Table Look Like?
Every player is dealt with 4 cards each, and 5 community cards are kept in the center of the table as face-up positions. Each player creates a combination of 2 cards from their hole cards and 3 community cards that are upon the table.
Just like Hold'em, creating conjunction and setting the best possible 5-card Poker hand is the goal. The strategy varies as per the hands' strength, opponent's action, and the staking limits!
Common Variants Of Omaha Played Online
Pot Limit Omaha- Here, the player can make minimum stakes of the amount similar to the big blind and the pot size.
No Limit Omaha- The name hints at no upper limit of the bet made by players, but it must be higher than the big blind.
Fixed Limit Omaha- It holds a specific limit for each game, and players need to adhere to it.
Omaha Hi/Lo- Players need to use 2 hole cards and 3 best community cards in their favour to create the highest or lowest hand in the game. Aces act lowest in 'Lo' and highest in 'Hi' Omaha.
Strategy To Win Omaha Poker Game!
Do not Brag Unnecessarily
Omaha involves big stakes, and its tricky to fold out when the opponent is mysterious. Staking on a low-grade hand or bluffing won't help you here. Instead, add some more quarters in the pot with mediocre hands and evaluate other players' hand ranking probability.
Be Selective with your Starting Hands
One of the core Omaha poker strategies is to keep things tight. You cannot play every other hand in Omaha games because the strength and range of hands in Omaha is larger than Texas Hold'em. So, only play with strong hands.
Do not Play on Big Pots
Responsible gaming is the biggest strategy for consistent gaming. Play only with strong hands until you are skilled enough to split the pot and fetch some of the overall bets, if not the entire pot.
Mind the Variance 
Due to the presence of that extra two hole cards, variance is high in Omaha poker games. Variance is typically upswings and downswings in your bankroll and is affected by too many factors throughout a game. You need to be mindful and bet very strategically. 
More Omaha Strategies!
Fold starting hands
As per the rules, the player must fold their cards if they receive any of the following:
 Quads- J J J J
4 Top Cards- K K Q Q 3
Triples- 7 7 7 8
Low Cards- 3 to 8
Pair- K K 5 7
Unpaired- K 9 6 4
Dodge the high cards
Play more chips from your stack only if you have hands like 7-8-J-Q-A double suited. It could be a winning hand. Never risk your stakes on high cards or drop them off without losing much of the stack.
Work on your lows
The most crucial aspect of Omaha is calculating the best low hand in comparison to the highest cards held by you. To calculate the best low, you need to focus on the lowest unpaired five cards.
Bankroll management
Poker can be addictive unless you limit your stakes and play responsibly. Compared to Texas Hold 'em, Omaha Poker rules allow better leverage to play more stakes as they have higher value pots. It is possible to win big pots in Omaha poker and  equally easy to lose even bigger.
Dig the pot
The excavation of the pot should be the primary motive. For higher profits, you need to be tangible enough to scoop the pot by facing trivial challenges.
Summary
Coming up with shrewd Omaha Poker strategy demands 100% conviction and zeal to come up with unbeatable thinking and patience. You need to be highly attentive at the felts and not lose focus even for a moment. Distractions and casual approach can cost you dearly. So, place your stakes right, study your game, fix your leaks every day if you want to conquer the world of Omaha.
Check Out PokerBaazi's 'Depositor's Freeroll Series'
Skeptical about investing more in poker? Play with lower stakes and higher winning probabilities at PokerBaazi! Now, you have an option to make lesser deposits and anticipate the best wins against it at this reputed and legit online gaming platform of India.
Witness the most rigorous, edgy, and real poker fun that elevates your experience with more winnings and polishing of Poker game skills. Their Daily 20K GTD Freeroll Tournament is a perfect pitch to play, and you can start with a minimum deposit of just Rs.200 with the code 'DEPFR20'. Make small deposits and win more from today!
On a lighter note, have lots of good sleep and a good meal before hammering your brains at the felts of Omaha!