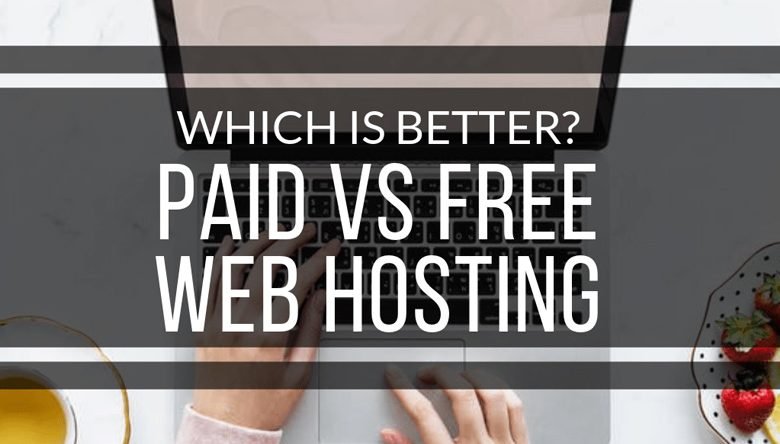 Free Hosting Vs. Paid Web Hosting – Websites are the basic need and requirement of every business, and non-business setup and web hosting is the basic requirement of every website. The pandemic has played a significantly crucial role in boosting the need and increasing dependence on the websites. So, many small business owners and other setups had to consider getting a website to survive the difficult times.
After getting a website, the greatest hurdle in their way is deciding on a web hosting service. When people try to explore the available options and get familiar with the service, they come across free web hosting services. The first reaction of most new website owners is why they should spend money on something that is available to them free of cost. If you have the same question in mind, then this article is for you.
Dig deeper into this article to explore a brief comparison of free hosting Vs. paid web hosting to make a well-informed and profitable decision.
Top 3 Characteristics of Free Web Hosting
A free web hosting service is one in which the service provider does not demand or take money in return for their service. Free web hosting may be free of cost; however, it does not mean that you do not have to pay any price for it. You must have heard that there is no free lunch in this world; the same is the case with free web hosting. You might have to pay a hefty price, so keep exploring to learn.
Here are some of the top features and characteristics that come with opting for a free web hosting plan.
1. Ads
The first and foremost characteristic or feature of a free web hosting service is ads. It might be the heftiest price you pay for a free service. The service providers also have to earn somehow, and that would be through ads. Your website will be covered with numerous types of ads that might cover the content too. This basic element makes website owners consult UAE hosting providers and invest in a reliable service instead of opting for a free one.
2. Shared Branding
If you opt for a free web hosting plan, be mindful that you will have to face shared branding. It means that your website will not represent only you but the hosting service too. They might share their logo on your site or add their name or tag to your URL. So, your target audience will naturally assume them to be a part of you, which can hurt your image.
3. Common Outages
Another significant feature or characteristic that will come with a free hosting service is a common outage. The free hosting service providers often have compromised service, which is not backed up regularly. Due to this, the website will be down quite frequently, and you will have no one to complain to, so make your decision wisely.
Top 3 Characteristics of Paid Web Hosting
Everything comes with a price. If you insist on free service, you will have to pay the price in some other way. However, if you opt for paying the price in monetary value, there are more chances of earning triple-fold benefits. Paid web hosting is the best example in this regard as you can ensure your access to numerous benefits by paying for the service.
Here are some of the major characteristics and features promised by paid web hosting services.
1. Unique Branding
The first characteristic or feature promised by paid web hosting service is unique branding. You will not have to share the logo, information, or any other representation of the service provider on your website. You will be the sole owner and representative of your website. It will establish your unique identity and brand among your target audience who will associate with it.
2. Security
Another significant characteristic of paid web hosting service is that it will ensure the security of your website. The hosting package will include security features that will secure your website from hacking attempts, security breaches, data theft, as well as ensure proper backups and safety of your website data. So, you should not commit the mistake of giving up these features for a free hosting service.
3. Customer Service
The last and most promising characteristic of paid web hosting service is reliable customer service. If you have paid for the service, you will get access to customer service, which will resolve all your issues and concerns in a timely manner. You may not get support service or response in free service. So, make sure to consult UAE hosting providers and opt for the best package according to your needs and affordability.
Free or paid – what is your take?
After exploring the characteristics and features associated with both free hosting Vs. paid web hosting, what have you decided? If you are still confused, know the fact that paid service is always better than the free one as you can complain about issues and ask for needed features. For more guidance, get in touch with experts and make sure to opt for the service that maximizes your gains and not headaches.