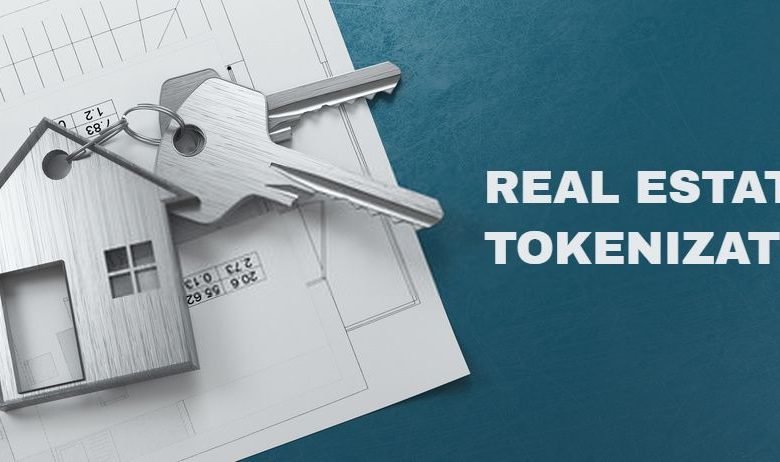 "Blockchain technology has become more popular in the real world and has opened vast opportunities for upcoming generations to explore the benefits for their economic growth. The initial launch of Real estate Tokenization stormed the internet in less time by impacting the global users with huge hype. The real-estate industry has always been the big hub for investments as it always holds the best value for future growth. Real estate tokenization has transformed the growth of the real estate industry to enclose a market cap of $250 billion by the start of 2021 and expected to outgrow by 15% more by the end of 2021."
Real estate tokenization has always been considered the most reserved for an exclusive group of wealthy individuals. It has offered the best benefits for future generations with high liquidity, automation, and regulation. Real estate tokenization is one of the best use cases of blockchain in real estate that yielded tremendous results for investors in less time. It helped many asset and fund owners raise their capital efficiently and benefited them to have unlimited access to private real estate investments with high liquidity, transparency, and other benefits. It is an emerging trend in the real estate industry that allows investors to increase their business revenue quickly.
What is Real Estate Tokenization?
The concept of tokenization is the process of digitizing real-world assets into tokens. It is completely based on cryptocurrency fundraising where it allows the investors to exchange their fiat or cryptocurrencies for tokens. The property tokenization creates the possibility to convert the property value into digital tokens on the real estate tokenization platforms. The tokens represent an interest in real estate and benefit the investors to raise funds towards developing investments for participating in the real estate market.
The tokenization of real estate benefits the investors to get fractional ownership of a property through blockchain technology. It can divide a property into smaller representative units using the latest technology. It holds tangible value and allows investors to purchase and gain basic ownership rights efficiently. The latest cutting-edge technology to be used from residential to commercial real estate for every type of investment. The obtained real estate tokens are referred to as security tokens representing the shares of real estate property.
What are the types of Real Estate Tokens?
There are two types of real estate assets present in STOs:
It allows the users to become joint owners of a piece of real estate.
The debt asset digitizes the rent being collect over property and automates collecting and exchanging rental receipts.
What are the efficient benefits offered in Real Estate Tokenization?
Investors can gain immediate liquidity and earn high ROI as passive income from tokenization of real estate platforms to increase their business revenue.
It is an open-source network in the real estate tokenization platform that allows anyone to access with less investments irrespective of their wealth and social status.
The platform benefits the token holders to gain exclusive ownership rights after purchasing the tokens from the market.
It maintains high transparency over user transaction details in the real estate tokenization platform to gain their trust.
This platform is integrated with multi-level security protocols like Escrow protection, HTTP authentication and 2-factor authentication to prevent various hacks.
It is completely decentralize in a real-estate tokenization platform that eliminates the need for intermediaries like banks to benefit the users with less gas fees and wait time.
It benefits the investors with customizable options to make changes based on user requirements or future trends.
Support with Distribute Public Ledger in the real-estate tokenization platform for creating or issuing tokens.
Real estate tokenization is highly flexible and scalable for users to experience safe and secure transactions.
How does the Real Estate Tokenization platform work?
The Real estate tokenization platform involves representing the ownership of an interest in real estate with virtual tokens. Tokenization and blockchain offer various advantages to overtake traditional finance systems for dealing with real estate. It includes increased transparency, liquidity, robust security and simplified management. It can solve complex issues technically and legally to increase the interest of investors towards this platforms.
The presence of automated smart contracts in the real-estate tokenization platform manages the flow of overall operations of transactions without any delay. The real estate tokens are virtually qualified as securities under federal and state law since they're register with the Securities and Exchange Commission or satisfy an exemption from registration. It has a tracking feature set internally for identifying the counts of token holders being own by different individuals when exchange in the platform.
What advantages does it hold in Tokenized Real Estate?
Transparency: The blockchain is considered a public ledger that records every transaction involve virtual tokens and cryptocurrency running on the platform. However, it protects the token holders from double selling a token.
Security: There is no possibility to perform hacks in the platform since blockchains rely on advanced cryptography to offer users the best protection. The users are give private keys to access their blockchain assets.
Immutability: After recording the transactions and confirming them, there is no possibility to change the details and gain investors' trust.
Simplified Management: The assets leads to easy management of investors and their rights. It is possible to track secondary transactions by collaborating with third-party exchanges.
High Liquidity: It benefits the investors to get easy entry without any barriers. Assets get fractionalized and thereby increases their liquidity of tokens.
Why are security regulations inherit with the Tokenization of Real Estate?
It follows the rules and regulations of state and federal laws to gain the interest of global audiences. It is initially register with the Securities and Exchange Commission (SEC) to tighten the flow of transactions. The various regulations imposed depend on limitation of investment, amounts raised and resale restrictions on investors. It has Anti-Money Laundering (AML) and Know-Your-Customer (KYC) for identification and future security purposes. Investors relying on security law exemption are accredit, and issuers need to take reasonable steps to accredit their purchases.
What are the prospects of Real Estate Tokenization in future?
It has increasingly become popular among global users by gaining their interest in adopting digital transition for their business growth. It has excellent potential to tokenize tangible assets and add more value to investors' economic growth. Tokenization has brought significant changes to the digital world by bringing instant liquidity and transparency. The advanced technology of blockchain supports various business firms to adopt real estate tokenization platforms to reap profits quickly. It has overcome multiple challenges and pitfalls along the way to take the real estate industry to the next level.
Summing Up:
Real estate tokenization is the future of investing since it became more popular than other methods for capitalizing funds. Tokenization of real estate has always been a secure form of investment in the real world. The value and demand for real estate tokenization platforms are high in the marketplace. In conclusion Investors can approach any blockchain company that is globally recognize and has professional experience in developing a featured real estate tokenization platform at an affordable price.