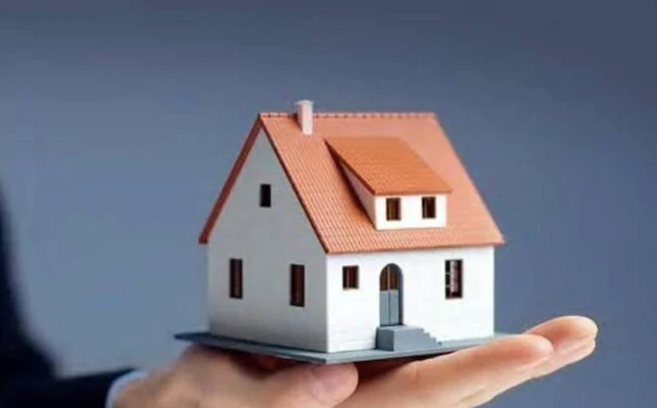 Finance
Points to Consider Before Availing Housing Loan
A housing loan offers individuals the opportunity to purchase their dream house without stretching their finances. Recently, the demand for home loans has steadily increased following the initial setback in the first few months of 2020. 
According to a TransUnion CIBIL report, reduced interest rates and attractive payment schemes and discounts led to home loan inquiries increasing by 9.1% year-on-year in Q4 2020.  
That said, a housing loan is essentially a long-term commitment that constitutes a significant portion of a borrower's disposable income. So, applicants must make informed decisions when applying for a home loan.
Following are some points that applicants must consider before availing a home loan.
Points to take note of before applying for a housing loan
Before approaching any lender, applicants must research the market thoroughly and compare the interest rates offered by different lenders. Moreover, individuals also need to make a careful decision while opting between two types of interest rates, i.e., fixed and floating.
As the name suggests, floating rates are subject to change based on extrinsic factors like RBI's repo rate and other market conditions. This is recommended when interest rates are expected to decline over the loan tenor. On the other hand, fixed interest rates are charged at 1-2% higher than floating rates and are preferable when interest rates are expected to increase amid a volatile market. 
Applicants can roughly estimate their home loan eligibility by calculating monthly liabilities. Financial institutes try to limit the total monthly instalments to 50% of the borrower's take-home salary. Existing liabilities along with fixed obligations are crucial factors that determine the financial strength of a borrower.
Repaying existing debts, if any, will increase the applicant's disposable income that financial institutions consider when determining his/her repayment capacity. Some financiers also consider the number of dependents, employment type, and age as home loan eligibility criteria.
Home loans are long-term credit lines with tenors extending as long as 20 years or 240 instalments. Opting for a longer-term alleviates the EMI burden at the cost of higher total interest outgo. Thus, longer loans are costlier.
Consider a home loan of Rs.20 lakh at 10% for 15 years. Using a home loan EMI calculator, the total payable interest in this comes to Rs.18,68,600, and the EMI comes to Rs.21.492. If this loan is bumped up to 20 years, the EMI reduces to Rs.19,300, but the total payable interest jumps up to Rs.26,32,301. So, applicants should keep this in mind when deciding the loan tenor.
Interest is not the only cost that borrowers have to bear on a housing loan. There are several other one-time charges that the applicant must discuss with his/her lender before availing a home loan. These charges include application fees, processing charges, late payment penalties, and foreclosure charges.
Also, note that prepayment and foreclosure charges are only applicable on fixed interest rate home loans. 
Loan to Value ratio (LTV)
Depending on the property's current market value and the applicant's eligibility, financial institutions extend 70-90% of the home's cost as a housing loan. This percentage is referred to as the Loan to Value ratio (LTV) and plays an important part in determining home loan eligibility.
Essentially, a sizeable down payment significantly improves the chances of approval. So, negotiate with lenders who extend home loans with an LTV reaching up to 80% to secure sufficient financing to purchase your desired house.
While at it, also check if you are eligible for any pre-approved offers and expedite your loan application. These offers are available on various financial products, including home loan, loan against property, etc. Check your pre-approved offer by providing your name and contact number.
Availing a housing loan is one of the most important financial decisions an individual will make in his/her life, one that will impact the financial health over a long term. With such high stakes involved, it is imperative that potential borrowers conduct thorough market research and consider all aspects to make an informed decision.