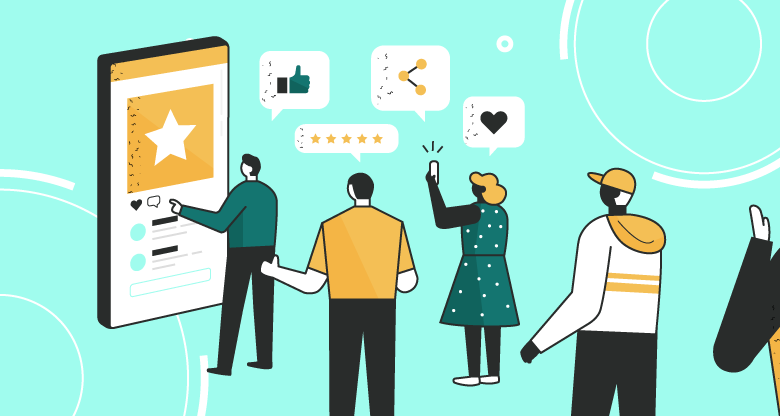 Social proof that you must add to your website
In this 21st century the society has advanced a lot. This is the era of world communication. Today each and every one of the worlds have the potential to connect to anyone in the world. And while doing business in this socially active society you need some of the social proof of legitimacy in your business as well.
This factor is able to influence your business much harder than most of the other factors influencing your business. This is due to the buildup of trust of people when they see the social acceptance of your business.
What Is Social Proof?
Before starting to build up social proof for your business, firstly we need to understand what social proof for your business is.
To spell it out easily social proof is the technique used by business owners to persuade others customers to make them buy their product. This is also done to make those customers recommend your product to other customers as well.
This happens because if a customer is trying or is interested in your product and sees another customer's rating on that product then he or she might think on seeing a positive review that the product they are about to buy is good and will be a nice purchase. This overall helps to build up the seller's goodwill in the market.
Then the next big thing comes, which social proofs should you add to your website to make it more reliable and better for customer's overall experience.
So, there are a lot of different type of social proofs that are generally used for or by companies. But before discussing about the social proofs, you must understand that the use case scenario for each of the social case scenario depends on you.
And if a social proof is good for some of your competitors it might not be as good for your use case.
Customer Appreciation
Be honest to your new customers. When a customer visits your site and looks out for specific product or service that he needs.
He also checks for how reliable a website is and how satisfied its customers are by their services. When they see the positive statements that you created in the mind of your customers because of high customer satisfaction it attracts them and convince them to go for the deal.
Hence, it creates a good impression of your website in the minds of visitor.
That's the reason customer reviews and testimonials are important. They can speak about your brand and someone who is unknown can find it valuable which can help in making buying decision.
Case Study
A social proof like case study can be more beneficial to make your site look more reliable and trustworthy. It shows how your business is helping their customer to create something better.
It is basically in the form of interview with customer who is sharing your brand experience.  They tell the solutions made by the business enterprise when they face any issues. They can also help you with providing the best experience of your products or services.
Customer to Customer Sharing
This is the era of internet and communication if a potential customer tells another customer about your product than it will be highly beneficial for you to gain more profits.
This can be termed as recommendations or suggestions. People who are well known with each other are connected by technology and mainly they are connected with the social networking platforms.
If they are sharing or recommending your site products to your friends or family it will help you gain more interested customers.
However not all testimonials are good on social media hence always try to mention the social media testimonials which are in a positive sense and are authentic as well.
You should have a social media account for your business too where you can run social media adds and campaigns to promote your business more freely.
Having a creative collection of photos supporting your business with trending has tags can be relevant.
Including Numbers
More number of people means more brand awareness of people. People generally go with the best brands available in the market and wants to know about how much people is a company servicing presently. It is the psychology of the people that if other people like it they are defiantly going to love it.
Put the number of customers you are currently serving on your website to create an attractive image of you. This will create high confidence to your customers to buy and trust your product.
Third party reviews
Reviews lead by your loyal customers on your website plays a major role to trust your brand. They act like a social proof that you are providing high quality services.
They do not have any connection with the competitors. Similarly, third party reviews can help you to gain more brand advantages.
People who look out for reviewing sites to get the best information and product can be an effective social proof for your site.
These reviewing sites provide in-depth features and knowledge of products by generally comparing it to your competitors and hence will provide you an opportunity to create awareness and build a social proof
Conclusion
As a conclusive statement we can say that there are a lot of different things that a website owner can do to make its site more reliable.
And social proofs are a good way to bring reliability to your website. There are a lot of different type of social proofs that are available for you to feature in your website depending on your particular use case scenario. You can use a customer appreciation or a customer's review.
These things really help boost customers trust in your website and help you obtain your sales target much faster and easily. If you include your site's third party reviews and endorsements, it makes your job much quicker and easy.