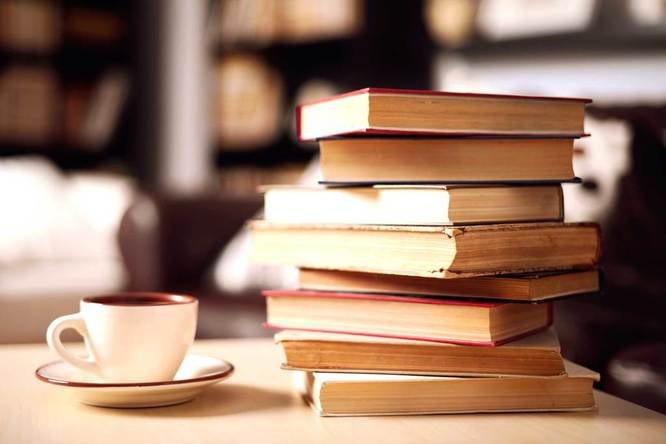 UPSC services are dream jobs since its existence. It is one of its kind of examinations that examine different abilities of aspirants like education, mental ability, pressure and time management, general knowledge, and interpersonal skills.
For IAS preparation a well aligned, well structured, well researched and updated study material is must. Here in this article we researched various study materials provided by coachings and other platforms which could be most suitable options for those who are seeking best in class study material for UPSC exam preparation. Aspirants can choose any study material as per their requirements.
#1. Study material by Legacy IAS Academy
Features of Study material by Legacy IAS Academy
Section 01: Current Affairs
Frequency: Daily, Weekly, Monthly
It helps aspirants to stay updated with the latest events and information. It also helps aspirants to know the events that have great significance. Legacy IAS academy has compiled the day-wise current affairs.
Frequency: Daily
Daily analysis of PIB (Press Information Bureau) reports and to update on websites to review and study.
Section 03: Editorial Analysis
Frequency: Daily
Here in this section lists out the Articles, Opinions and Editorials from various newspapers on a daily basis.
Frequency: Daily
This section includes two parts,
Static Quiz
Current Affairs Quiz
Legacy IAS Academy provides booklets having carefully developed, updated, and curated content, ensuring that students and avoid suffocation by the copious amounts of superfluous study materials available in the market. Daily Current Affairs notes plus Editorial Analyses and PIB Summaries are provided along with Monthly Compilations for revision.
Web Site: www.legacyias.com
Email: info@legacyias.com, legacyiasacademy@gmail.com
Phone: +91 9606900004, +91 9606900005
Address: #1535, 39th Cross Rd, Kottapalya, 4th T Block East, Jayanagara 9th Block, Jayanagar, Bengaluru, Karnataka 560041
Map Link: https://g.page/legacy-ias-academy?share
#2. Study material by Pulse Phase
Features of Study material by PulsePhase
Aspirants can download the UPSC IAS Syllabus pdf and exam pattern for Prelims and Mains Exam
Section02: YOJANA MAGAZINE (A Must Read Magazine for UPSC Exam)
This IAS study material improves their current affairs. It's a very credible study material that aspirants can get for free. This magazine is published by the Ministry of Information and Broadcasting of the Government of India.
Key reads in Yojana Magazine;
Initiatives, taken by the government ( GS -II Syllabus)
Any topic on Indian Economics (GS-III Syllabus)
All data backed insights & the tonality of the topic
The correct strategy to read this monthly magazine:
Identify a topic first
Go through Headings & subheadings
Go after keywords
Understand the totality of the context before jumping to any conclusion
Read it many times
What should not read from this monthly magazine:
Avoid non-communicable diseases vs India's development
Avoid over-emphasized topics
Locations – where technology is implemented first
Any unrelated topics
Section03: UPSC QUESTION PAPERS
It is very important to study previous year UPSC question papers.
Why Aspirants must study UPSC exam previous papers;
It helps aspirants in understanding the exam pattern.
Practice solving previous year question papers leads to speed and accuracy.
Section04: Current Affairs
News Paper, Magazines like Yojana & Kurukshetra to keep aspirants current affairs updated.
Web Site: www.pulsephase.in
Email: info@pulsephase.in
Phone: +91 7011629336
Address: Aastha Kunj, RZF 906/21 Neta Ji Subhash Marg, Raj Nagar Part 2 Palam, New Delhi, Delhi 110077
Map Link: https://goo.gl/maps/8Z7z5RBabxm1uunJ9
#3. Study material by Drishti IAS Academy
Features of Study material by Drishti IAS Academy
Section01: The programme extensively covers all the relevant NCERTs, standard reference books, magazines and journals that are indispensable for the UPSC civil services examination preparation.
Section02: The booklets, referred by Drishti IAS have been prepared in simple and crisp language that is easy to comprehend and retain.
Section 03: One stop solution to crack the exam and obliterate the need to consult any other material.
Section04: The course follows a spaced learning approach and is scientifically designed to cater to the evolving demands of the UPSC CSE.One-to-One interaction for doubt clearance that includes guidance and support through email, an important part of Study material by Drishti IAS Academy.
Web link: https://www.drishtiias.com/postal-course/upsc-study-material-english, www.drishtiias.com
Email: online@groupdrishti.com
Phone: +91 8448485517
Address: Drishti The Vision Foundation, 641, 1st Floor, Dr. Mukherjee Nagar, Opp Signature View Apartment, New Delhi – 110009
#4. Study material by Vajiram and Ravi
Features of Study material by Vajiram and Ravi
Section01: Printed study material (General studies, current affairs, – In this section Postal/ Correspondence books (volumes) cover the majority of the diverse areas of the UPSC Syllabus.
Section02: Monthly current affair magazine – This study material called "The Recitals" in this section current affairs solve through question and answers.
"The Recitals" has five sections,
Feature article
Prelims Q&A
Mains Q&A
Case Studies
Bridging Gaps
Section 03: Kurukshetra and Yojana Magazine analysis report (published by GoI) .
Section04: Practice of Solved Papers of previous years UPSC exams.
Web link: https://www.vajiramandravi.com/postal-courses.php, www.vajiramandravi.com
Email: online@vajiramandravi.com
Phone: 011-41007400, 011-41007500
Address: Vajiram & Ravi, 9-B, Bada Bazar Marg, Old Rajinder Nagar, New Delhi – 110060, Close to Karol Bagh metro station.
#5. Study material by IAS Score
Features of Study material by iasscore
Section01: Current Affairs, Reports and Magazines analysis
Frequency: Daily, Weekly, Monthly
It helps aspirants to stay updated with the latest events and information through Various reports and analysis.
Section02: Prelims Sampoorna Analysis
Frequency: Yearly
It has 360-degree coverage of highly-relevant topics like Prelims 2021 Yearly Current Affairs Compilation, Topic-wise Fact Files for UPSC Prelims, Special Compilation of Geography through Maps and Map Based Questions which you need for Prelims 2021 preparation.
Section 03: Open Mock Test Series
Frequency: Yearly (100% scholarship for top 5 scorer in Open Mock Test Series)
Features:
Performance analysis of students by measuring accuracy of questions attempted
Tracing performance of students through analysis of attempted questions. Analysis will put focus on vivid strategy on how to tackle questions more efficiently eliminating wrong answers and catching keywords.
All India Mock Test Series will help students to have a better idea on their strength, weakness, opportunity and threat .
All India Mock Test Series compare student's performance with toppers on all India level .
Section 04: Daily Mains Answer writing and Strategy Videos
Frequency: Daily
Daily answer writing practice plays an important role in UPSC exam preparation.
Strategy videos are helpful in preparation as it is updated with latest changes and important discussions regarding the UPSC exam.
Web Site: https://iasscore.in/free-downloads
Email: info@iasscore.in
Phone: 8448496262
Address: GS SCORE, 1B, Second Floor, Pusa Road, Karol Bagh, New Delhi – 110005 (Beside Karol Bagh Metro Station Gate No. 8)
UPSC Exam is all about dedication, correct strategy, and consistency in preparation. Authentic and reliable study material helps a lot and plays an important role in preparation. Every coaching has their own specific set of study material Aspirants must choose study material as per requirements.
Read More:-