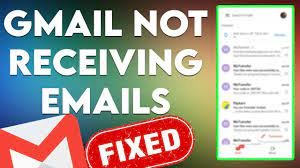 If you are looking for Gmail is not receiving new emails, then you are at right place. In this article we will discuss the various reasons and methods that describe why Gmail is not receive new emails. Gmail is an email client. We can send and receive our email through Gmail. Most of the time we use Gmail without any problem but sometimes our Gmail is not receiving new emails,there are many reasons for this.
Why Gmail is Not Receiving New Emails-
There are many reasons for that when your Gmail is not receiving new emails. That are describe below-
Due to Delay-

sometimes emails travel around the server,it depends on sender or receiver location so mails cannot receive on time.

Insufficient Storage Space-

Every user Gmail storage is 15GB. When we run out of this storage space then we cannot receive emails.

Misconfigured Settings-

There are many email filtering settings that  lead to Gmail not receiving new emails properly. If email filters to forwarding are enabled it can be caused to not receive new emails.

Connectivity Issues-

A working connection is necessary between sender and receiver. A poor internet connection can delay your mails.

Filtered as Spam-

Sometimes email contains harmful links and attachments then it will be sent to spam. An email from a legitimate sender can go to spam if it contains suspicious attachments or links.
Solution of that Problem When Gmail is Not Receiving New Emails-
To fix this Gmail problem we take some specific steps-
Check the Gmail Server- It's rare, Google servers go down for maintenance or  Google servers are unavailable temporarily then you cannot receive mails then asking sender to send again email.

Check Spam Folder-

Google automatically filters email to spam then emails you are expecting may be there. When you open the Gmail website it's on the left side corner of the screen. When you do not get the mails then make sure to check the spam folder.

Check Trash-

Sometimes you miss clicked or accidently deleted new emails and antivirus may consider emails as a virus then emails go to trash, so you should check trash.

Send Yourself An Email-

When your Gmail is not receiving new emails then you can test it by sending yourself an email.  Send two emails to yourself- one with your Gmail account and one using another

email service. If you receive emails yourself, it is possible that the email problems are isolated.

Use Another Browser-

Gmail officially supports four browsers- Google Chrome, Firefox, Safari,Microsoft Edge, so open your Gmail in these browsers to get best results.These browsers should have Cookies and JavaScript. Sometimes Gmail can have problems with syncing and receiving new emails in real time, so you can also open Gmail in different browsers.

Update Gmail App-

Always ensure that your Gmail app is up to date. Update your Gmail app through Google play store.An outdated Gmail app causes the loss of some of your emails.

Check All Mail-

All mail option is on the left side of the screen that shows all the emails of your account. If you cannot find the email in spam and trash that you are expecting then perhaps the All mail tab will have it.

Free up Storage Space- Gmail has 15GB storage, if it is full then you cannot receive new emails. You can check your account storage by opening your Google drive. Storage space will show on the right side of your screen. If your storage is full you will have to delete some files from Google drive.Gmail does not automatically delete your emails when you throw them in trash. Google keeps it for 30 days before deleting it themselves. Unutulmaz anılar biriktirmek için escort bayan istanbul, istanbul escort hiç zaman kaybetmeden sayfamızı ziyaret edin. It takes up space in trash so we will delete it permanently. If you don't want your data permanently then you can backup your Gmail. There are many ways to backup Gmail –
 Backup Gmail Emails with Google takeout

 Backup Gmail Emails with SysTool Gmail Backup Software

 Backup Gmail Emails in PDF format on External Hard Drive

 Backup Gmail Emails with synchronize Gmail to Email Client
Gmail Backup Using Professional Method-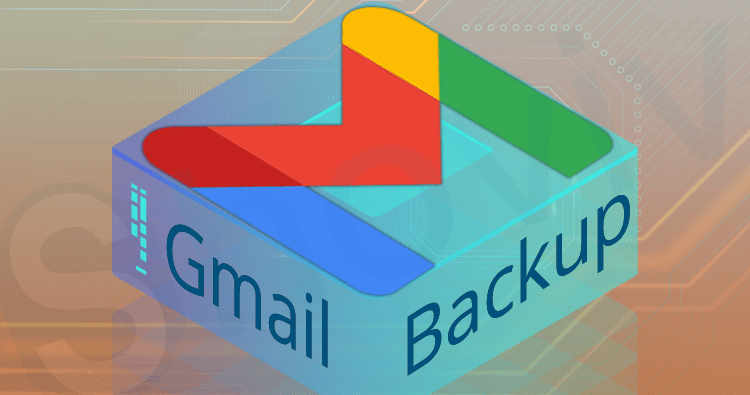 SysTool Gmail Backup Tool is the most efficient and appropriate way to backup Gmail emails. With advanced features and simple interface this Gmail Backup tool is capable of backup  complete Gmail data. This tool is capable of converting Gmail data in multiple formats such as PDF, MSG, MBOX, ICS, MSG etc.It supports multiple languages. This tool downloads your Gmail data in their original file type. The software allows you to Accept for permitting the tool to access your account data. The software provides filters to minimize time and effort and get only relevant Gmail account data. It provides free Gmail server space. Incremental backup features of this software provide the facility to download only new data items, if backup had been already taken then it takes the backup of only recently added data.
Logging Out and Back In-

Logging out and back in to your Gmail account can help you solve your problem. After that you can see your expected emails.

Check Gmail Filter Settings-

Filtering your emails is essential, when spam emails start coming. It's possible the email you are expecting to receive has been filtered as well. If your Gmail is open on PC then make sure to tick on the Show Desktop  Version option on your browser.
Login Gmail account and click on the gear icon

Click on See all settings

Go to Filtered and Blocked Addresses

See the email addresses that you have blocked or created filters. The email addresses that you want to receive emails unblock or unfiltered .
If you have already unblocked or unfiltered then ask them to resend email.
Disable Anti Virus-

This method only applies to those who use IMAP in PC on windows. Some  Anti viruses have email filtering features, Sometimes antivirus will filter your emails considered as a virus.This feature can be disabled from antivirus program, refresh your Gmail or ask to resend email.

Disable Gmail Email Forwarding-

Email forwarding is a useful option for users who are switching to a different email address. It makes it so that emails sent to your email are forwarding to your new email address. If this is on by mistake then your Gmail is not receiving new emails. 
 Open your Gmail account

 GO to gear icon to see all settings

 Go to Forwarding and POP/IMAP option 

 Disable Forwarding option

 Save your changes and refresh your Gmail
Check Google Admin Console-

If your Gmail is registered for business means your Gmail address is not ending with @gmail.com, then you can do it. Ask your administrator to go to admin.google.com and find your email address. Administrators can track all the emails that were sent or uploaded on Google servers. If email is not found on Google server then the problem is with the sender.

Open Gmail on a PC-

Gmail available on both computer and smartphone but browser on computer is always current so if Gmail is not receiving new emails then you can open your Gmail account on a computer.

Ask Google-

If the problem is still there then please contact Google Help. For this it is important that the URL must be correct.
Conclusion- 
Gmail is an essential part of today's work. Some issues come in the Gmail app but it is not a tough task  that can not be solve out.Here we discussed the reasons and solutions when Gmail is not receiving  new emails. You can easily solve this problem after reading the above-mentioned steps.
Also Read: Import MBOX Files into Gmail Account