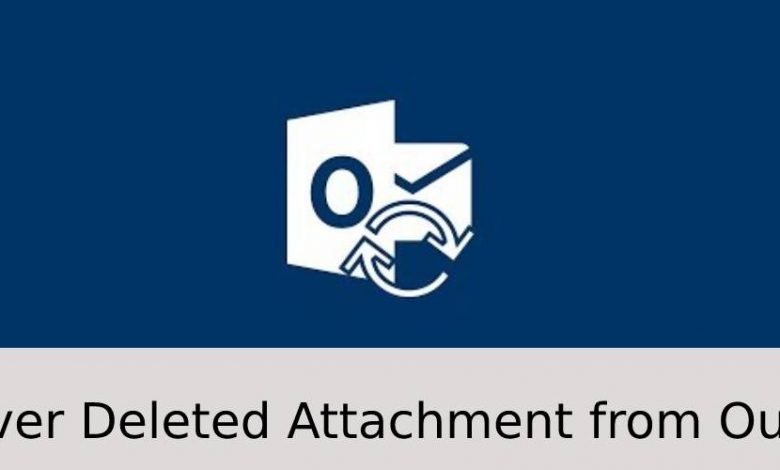 In the write-up, we are going to provide you the complete solution on how to resolve the "Outlook Contacts Missing" problem or how to restore Outlook contacts on the updated version of Windows 10.
When a new Windows update becomes available, we are overjoyed. because the update would close security vulnerabilities, repair problems, safeguard your data, introduce new features, and improve current ones
But what we don't realize is that it might have faults as well.
Upgrading to a new operating system version might be a nightmare. It is possible that data will be lost or corrupted as a result of this.
Windows 10 is the most recent version of the Windows operating system, and it differs greatly from its predecessor, Windows 8.
Microsoft releases new updates for security, drivers, display, audio, video, chipsets, and other components on a regular basis in order to make the operating system more powerful.
How to Recover Deleted Contacts in Outlook After a Windows Upgrade?
If you are unable to access your contacts because they are buried under the Windows .old folder, you can restore them by following these steps:
Open the Outlook Data Folder, which is located under the Windows .old folder.
In the menu bar, go to the View tab.
Now, choose the Hidden Items checkbox.
If data restoration via the Windows .old folder fails, try the alternative options listed below to solve the "Outlook Contact Missing" issue.
Method 1- Restore Outlook Contacts using Advanced Tool
Generally, when you upgrade the operating system, all of your files are entirely secured.
But, sometimes, a faulty upgrade can corrupt some files.
If the file is corrupt, then sometimes it shows the error or sometimes the items are deleted abruptly.
So, you should check if the data file is corrupt and some other data is also deleted. Scanning it through a professional tool to recover the items.
Best Outlook PST Recovery Software is a versatile and effective software solution that can be used to quickly fix the problem of a corrupt.pst file.
Apart from resolving the issue, it may also aid in the recovery and retrieval of PST file objects like addresses, contacts, and calendars, as well as password-protected PST files, without affecting the folder structure.
It can repair and rebuild a huge number of badly corrupted or destroyed PST files in a short period of time. There are no file size restrictions when it comes to repairing and restoring Outlook PST files. Deleted objects that have been restored can be seen in red as well.
To learn how to utilize the tool to recover deleted contacts in Outlook
Get the utility and install it on your computer to fix the "Outlook Contact Missing" error.
Open the damaged or faulty PST files by selecting the Add File option.
Scan the files using Advanced Scan Mode.
From the "Select Export Type" drop-down option, choose PST, then click Export to save your corrected file.
Method 1. Check Address Book is present in Account Settings
Complete information about the Outlook account is available in the Account Settings. You may check here to see if the account's Address Book has been added to it.
Open Account Settings and go to the Address Book tab.
If an Address Book is present, then double-click on it to ensure that it is connected with your account.
Click on Close.
Method 2: Restore Outlook Contacts from Backup File
If you previously backed up your Outlook profile, you may use it to restore Contacts from the backup file.
Method 3: Assure that the Address Book shows correct Contacts
In Outlook, you may create Contacts in a variety of categories. As a result, you should double-check that the Address Book has the appropriate Contact category. This needs to be done because the Outlook Contacts Missing error can be occured after the Windows 10 update.
In the Outlook application, click Contact, then right-click on it. Choose Properties.
In the Outlook Address Book tab, check the name of the Address Book.
Method 4: Recreate Outlook profile again Recover Deleted Contacts in Outlook
Re-creating the profile in Outlook will entirely recover deleted contacts in Outlook. To begin, remove the old account and then go to the Control Panel to establish a new one.
 In the Control Panel, click Mail to resolve the "Outlook Contacts Missing" error.
In Mail Setup – Outlook, click Show Profiles.
Click Add and Provide a new name to the profile.
Click OK after writing the profile name.
Provide the complete details for your account and complete the process to add it to Outlook.
What Happens When You Upgrade to Windows 10?
When a machine running an earlier version of Windows upgrades to the most recent version available, all files produced and saved on the C drive by the prior installation are transferred to the Windows .old folder.
Why Are All Contacts Gone In Outlook After Upgrading To Windows 10?
If there are issues in the upgrading process there are chances that your contacts may disappear or Outlook Contacts Missing can be occurred.
These issues might include the upgrading procedure not successfully transferring the contacts file.
There is a chance that your Outlook contacts file may also be hidden from the program, resulting in your contacts list not being displayed.
It's vital to remember that malicious software can also tamper with your computer's data, including your contacts file.
As a result, if your.pst data becomes corrupted and you are unable to access your contacts on Windows 10, you may use a professional .pst repair program to recover it.
Concluding Words on How to Solve "Outlook Contacts Missing" Problem.
A new system upgrade may either be a disaster or a huge pleasure for the users.
If your Outlook Contacts are missing after upgrading to Windows 10, you can try the methods explained above and get your contacts back. However, if they are lost because of any corrupt data file, then you can make use of a professional tool to recover it and then view your lost contacts.